Pujols used to dealing with plantar fasciitis
Angels first baseman says it's nothing that will keep him out of lineup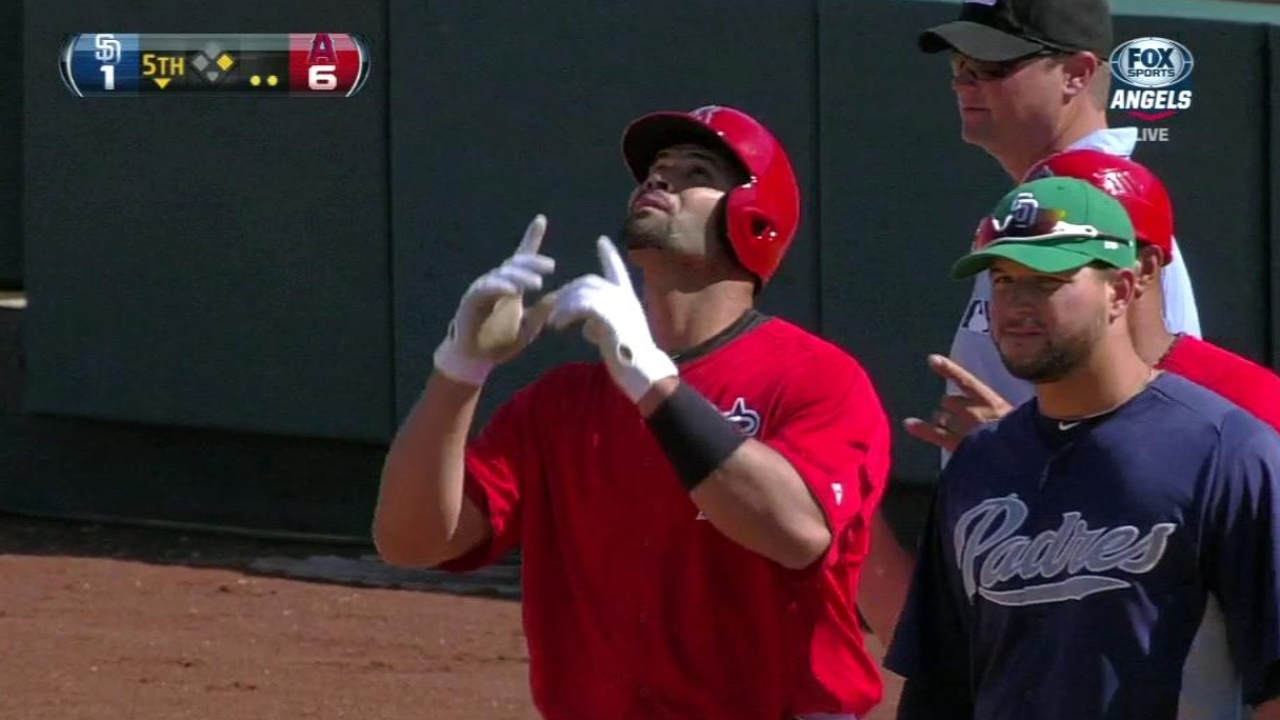 TEMPE, Ariz. -- For most of his career, seemingly dating to 2003, Albert Pujols has played through plantar fasciitis on his left foot.
"It comes and goes," Pujols said.
And recently, as Pujols moves into the final stages of his recovery from offseason surgery on his right knee, the Angels' first baseman has dealt with a flare-up. But Pujols has played through it, like always. The 33-year-old debuted at first base on Tuesday, was in the lineup as the designated hitter on Wednesday and may return to first base on Thursday.
"It's nothing that's going to keep me out of the lineup," Pujols said, "because I've played with it the whole season before."
Plantar fasciitis manifests when the ligament that supports the arch of the foot is strained, causing pain to simply walk or stand. It never really goes away, though WebMD says 95 of 100 people who have the issue don't require the surgical procedure to cut the ligament.
Pujols, who has never gone on the disabled list with plantar fasciitis, says he's been more aggressive in treating it this spring and is now wearing orthotics, which are also good for his recovering knee.
Asked how his left foot feels while playing, Pujols said: "Sore, but nothing really dramatic where I would say, 'Man, I can't play, this is too bad.' Right now, I'm just concentrating on getting my knee strong. I can handle the plantar fasciitis."
Alden Gonzalez is a reporter for MLB.com. Read his blog, Gonzo and "The Show", and follow him on Twitter @Alden_Gonzalez. This story was not subject to the approval of Major League Baseball or its clubs.