Hechavarria adapting to new environment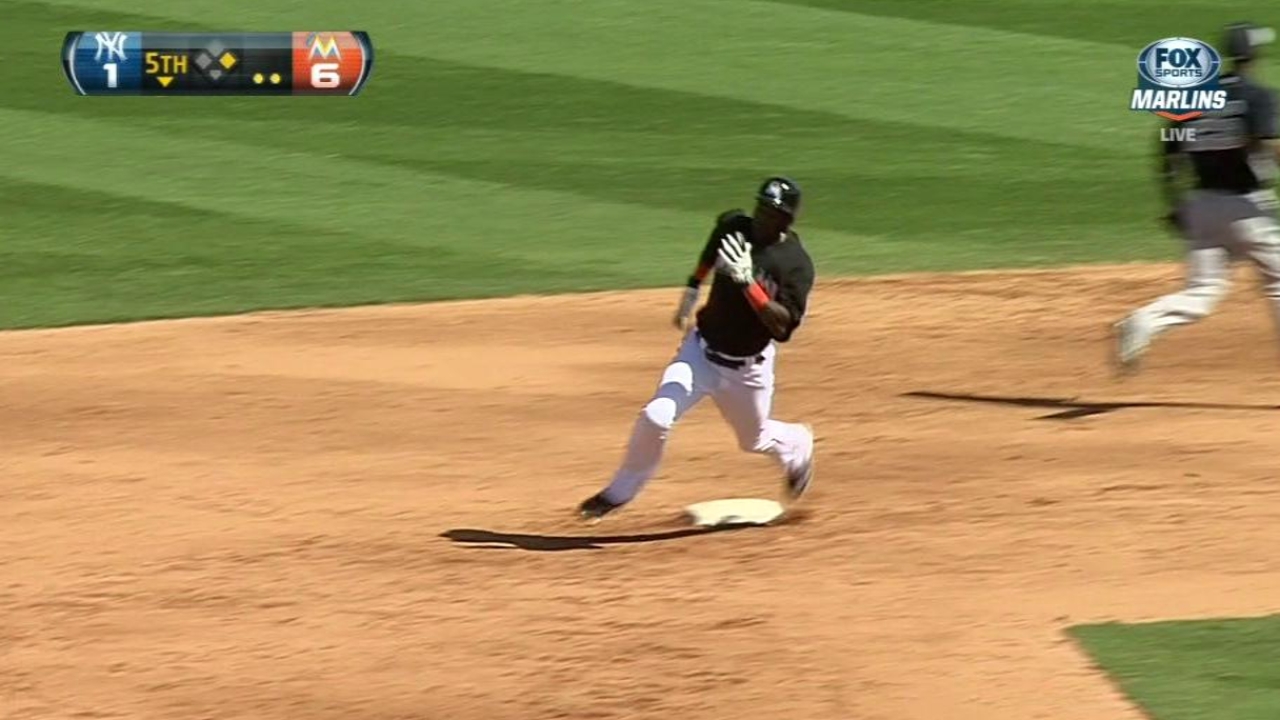 JUPITER, Fla. -- In assessing Adeiny Hechavarria, the Marlins are looking at the big picture instead of strictly Spring Training numbers.
Hechavarria is making the adjustment to a new team and a new league. The smooth-fielding 23-year-old shortstop entered Wednesday afternoon batting .175 (7-for-40) in 15 Grapefruit League games.
No one questions Hechavarria's ability to field. It's his hitting that has raised the most questions. In 2012, he appeared in 41 games for the Blue Jays, batting .254 with two home runs and 15 RBIs.
"Everybody looks at the batting average or whatever," manager Mike Redmond said. "I look at the quality of the at-bats. He's put together some good at-bats and has some hard-hit balls. Obviously, you come into a new situation, and it's a little bit of trying to impress everybody. And he has with his glove."
Hechavarria was acquired by the Marlins as part of the blockbuster 12-player trade with the Blue Jays in November. He is filling the shortstop spot vacated by Jose Reyes, included in the deal.
"We all feel like he's going to hit," Redmond said. "We're excited about him and what he brings to the ballclub."
Born in Cuba, Hechavarria is a gifted talent who turns 24 on April 15. The general feeling is he will develop into a standout big leaguer. He's drawn comparisons to Edgar Renteria.
As he is making the transition to the Marlins and the National League, Hechavarria will be closely monitored.
"New league, young guy, we'll keep an eye on him," Redmond said. "He brings so much to this team defensively. It's going to be fun to watch him play every day."
In time, Hechavarria's offense is expected to match his defense.
"I see the way he plays, he brings some energy to our lineup," Redmond said. "I know that he's excited about the opportunity he has to be an everyday player in the big leagues.
"I'm excited for when the lights come on, to see what he can do, when the games really count and the pressure is on. That's what I'm excited about."
Joe Frisaro is a reporter for MLB.com. He writes a blog, called The Fish Pond. Follow him on Twitter Share This