Pena expresses love for baseball in native homeland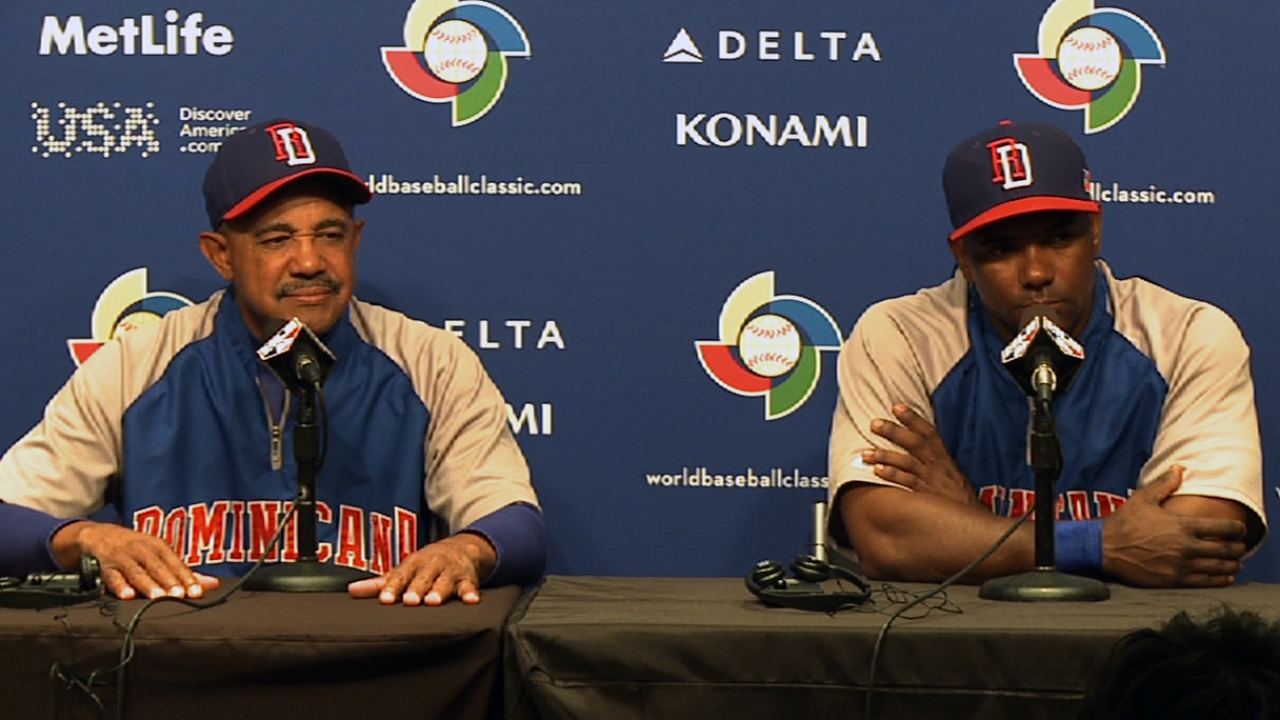 SAN FRANCISCO -- Tony Pena has been in baseball as a player, coach and manager for more than three decades, and as he's shown in countless media sessions since the beginning of the World Baseball Classic, he's never lost passion for the game.
Clearly, the 55-year-old Pena, who regularly serves as bench coach for the New York Yankees, loves his job. He has no issues expressing himself in a manner that lets you know right away that he has unlimited amounts of enthusiasm for baseball. His passion for his country also has come through loud and clear during this tournament, and after just a few minutes of listening to him speak, it's easy to understand why he's had such a long run in the coaching ranks after he retired in 1997.
Pena's eyes lit up -- as they do five or six teams per media session -- when he was asked to address the magnitude of the Classic championship game against Puerto Rico on Tuesday night.
"The only thing I can tell you is in the Dominican Republic, tonight, [there] will be nobody in the streets," he said. "There will not be anybody watching any other channel. Soap operas, news, nothing. The whole country ... will be watching the ballgame. Because in the Dominican Republic, the No. 1 pastime is baseball."
Baseball is undoubtedly a way of life, more than a hobby, in the Dominican Republic. The importance of the game is ingratiated in children at a very young age. These reasons alone can explain why so much Major League talent oozes from this country, and that is clearly a source of pride for the Dominican natives who have starred in the big leagues. It's a responsibility, too.
"All these kids, they want to be like any one of those superstars, and they watch what we do," Pena said. "And whenever you see this ballclub play, they play well out of emotion, because it is our culture. It is what we live for.
"In the Dominican Republic, all little kids that are growing up, they want to be a baseball player. And I think the group of players right here, they just want to pass the good way to those kids to remember that day. It doesn't matter what happens today [in the game], but they will be proud of the Dominican Republic team."
Alyson Footer is a national correspondent for MLB.com. Follow her on Twitter @alysonfooter. This story was not subject to the approval of Major League Baseball or its clubs.