Return to Bay Area special for Tejada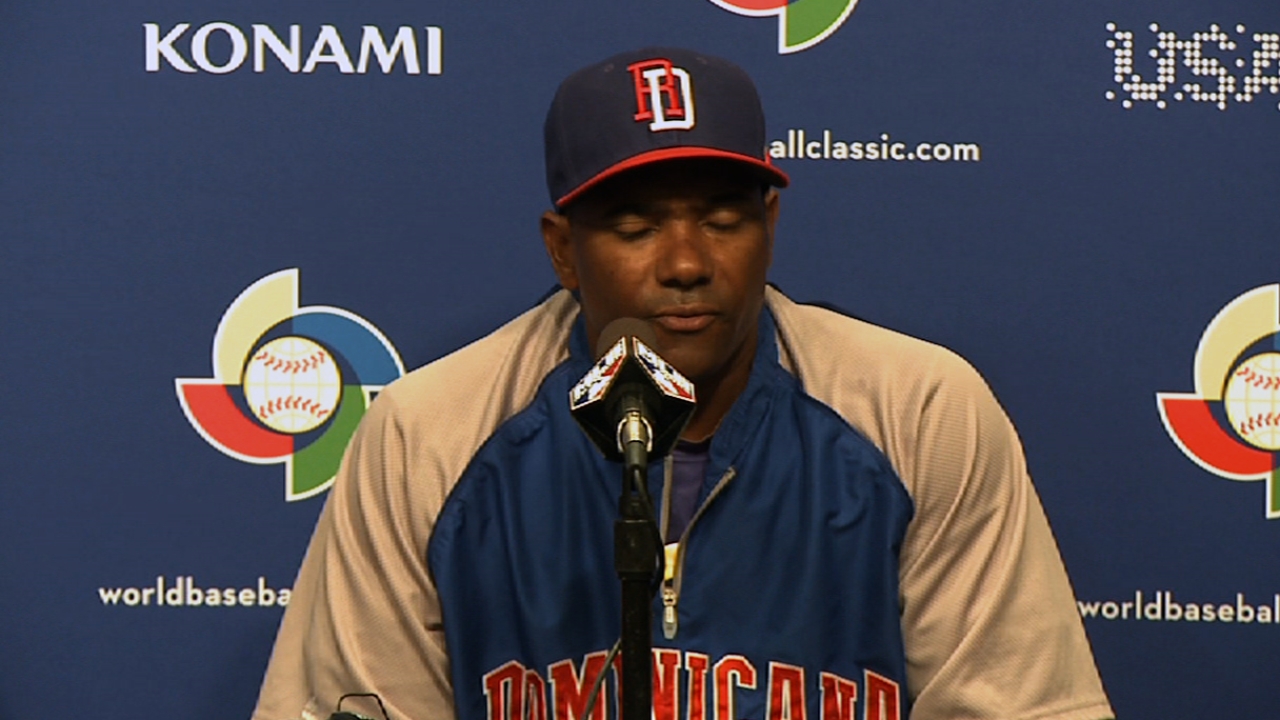 SAN FRANCISCO -- Miguel Tejada has a long history with the Bay Area, having played for the Oakland Athletics from 1997-2003 and the Giants in 2011. This is his third World Baseball Classic, and the fact that he's playing in San Francisco makes being in the final that much more special for him.
"It's special because when I come to the Bay Area, I always remember all the good times that I have had here," he said. "And I want to thank the A's and Giants for giving me the opportunity to play in this area. I've always loved it."
That said, it probably wouldn't matter where the championship game is being held, as long as he's playing in it. Tejada, currently signed by the Royals, is in an elite Dominican class when it comes to the World Baseball Classic. Only he and Jose Reyes have participated in all three, dating back to 2006.
"For me, I've enjoyed every game in the WBC," Tejada said. "I'm happy that the manager and GM picked me to be one of the guys to come to the WBC. I'm happy to be here."
Alyson Footer is a national correspondent for MLB.com. Follow her on Twitter @alysonfooter. This story was not subject to the approval of Major League Baseball or its clubs.