Pagan inspired by legacy Clemente left on PR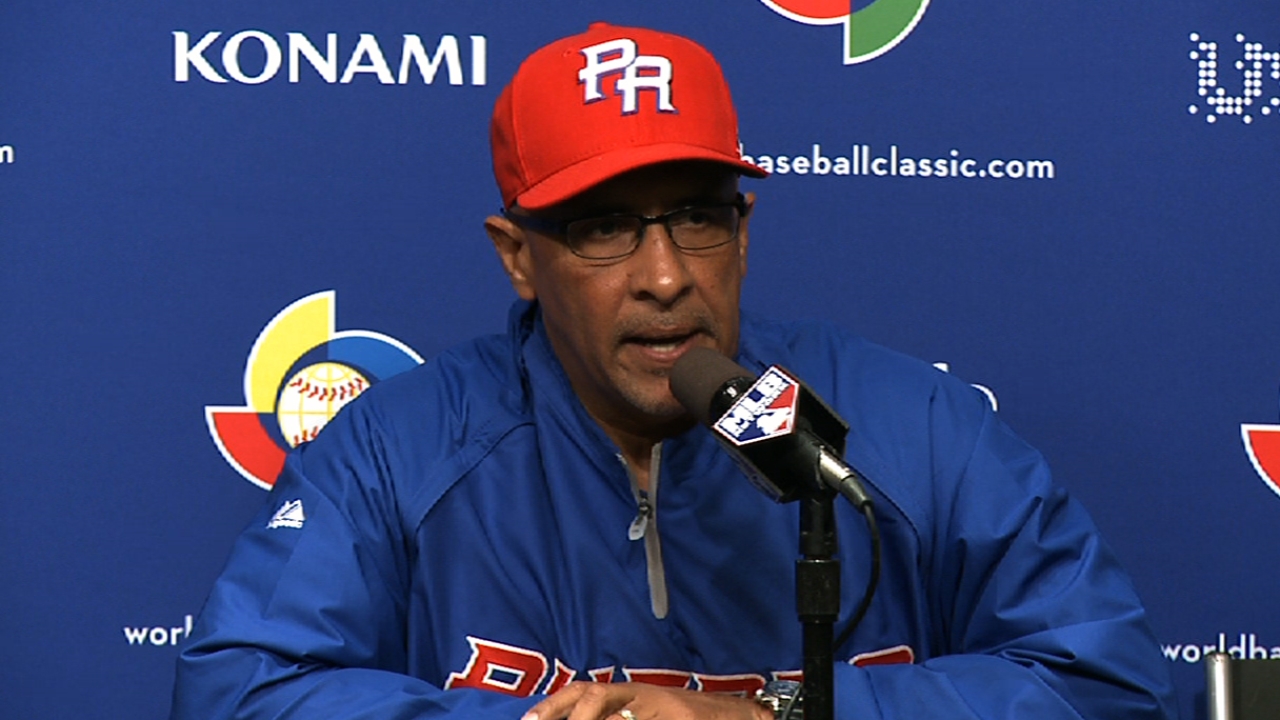 SAN FRANCISCO -- Roberto Clemente was well before Angel Pagan's time, but there is a link to the legend that keeps the greatest of all Puerto Rican ballplayers in the thoughts of the Giants' center fielder and leadoff man for Team Puerto Rico in the World Baseball Classic.
"I never saw him play, but I've seen all the [video] and clips," Pagan said heading into Tuesday night's championship finale against the Dominican Republic. "He was my father-in-law's neighbor. He told me all about him. That's a big example, the legacy I want in baseball."
Pagan leads his team in the Classic through eight games with a .367 average, .500 slugging mark and .441 on-base percentage.
As a child growing up Rio Piedras, Puerto Rico, taken by the Mets in the fourth round of the 1999 Draft out of high school, Pagan's role models were stars of a more recent vintage.
"I want to be the player kids follow, the way I did Robbie Alomar and Bernie Williams," Pagan said. "They were the type of players who made me what I am. We have a big responsibility to project for the young people in our country. We want to put Puerto Rico as high as we can."
Pagan, who starred for the Giants' 2012 World Series champions after coming to San Francisco from the Mets, was hoping to bring his homeland its first Classic title with a victory on his home field, AT&T Park. The Dominican Republic took close decisions in two earlier Classic engagements.
"Obviously, the Dominicans beat us twice," Pagan said. "But we're ready to win this game. We think we can beat anybody."
Puerto Rico manager Edwin Rodriguez has been liberal in praise of Pagan's leadership.
"Angel Pagan, he shows the intensity that the club has been performing [with] throughout the tournament, the commitment that the club has for the country," Rodriguez said. "And I think Angel Pagan represents all of that and the talent that the club has on the field.
"They call him `Crazy Horse' for a reason. He plays like that. He's always been playing like that. I was a scout back then when he was a player in high school, and he always been like that: very intense, a lot of passion for the game, respects the game. He respects the opposing team and he plays the game right. So he means a lot for the team."
Lyle Spencer is a reporter for MLB.com. This story was not subject to the approval of Major League Baseball or its clubs.