PR's Cabrera helps bid for bigs during Classic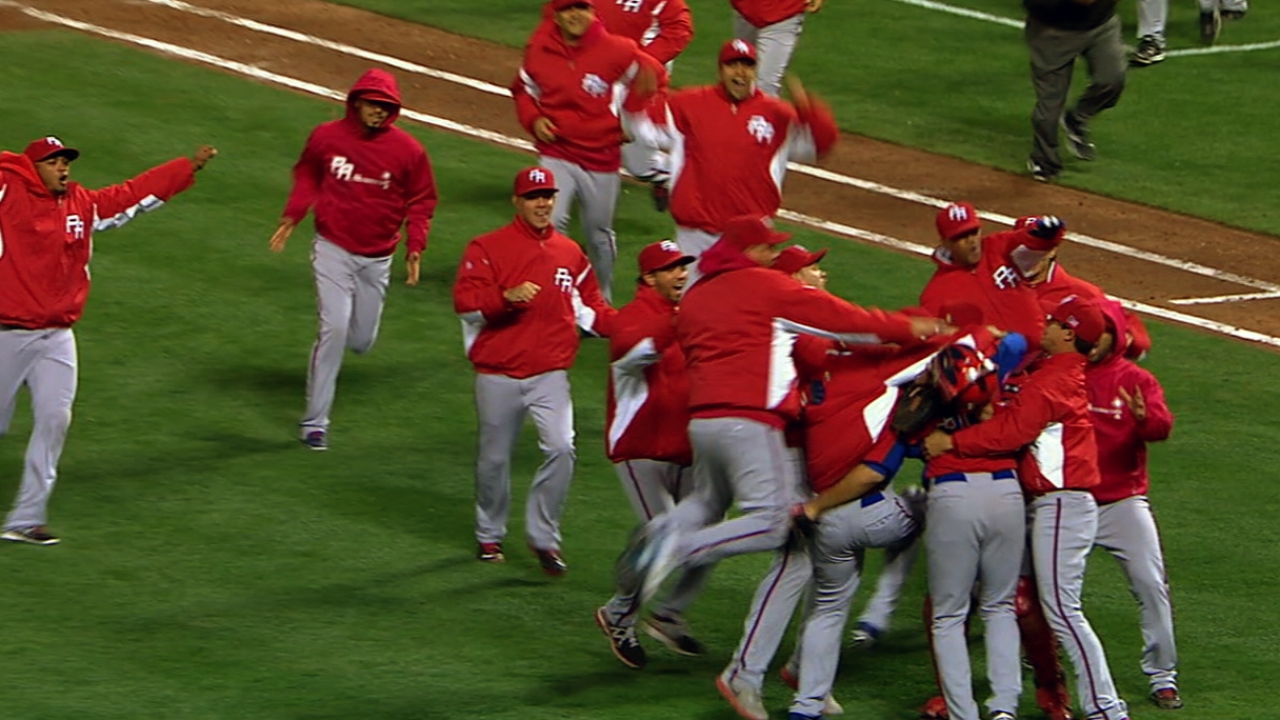 SAN FRANCISCO -- When Fernando Cabrera nailed down the final two outs of Puerto Rico's semifinal victory over Japan on Sunday night, it was his third save of the Classic in four appearances.
A 6-foot-4 right-hander with seven years of Major League experience with the Indians, Orioles and Red Sox, Cabrera has retired six of the seven hitters he has faced, walking one with three strikeouts. He is hoping to use his work in the Classic to open some eyes with the Angels' brass in his bid to claim a job in their bullpen -- if not immediately, sometime this season.
Cabrera is 8-7 with a 5.24 ERA in 132 Major League appearances. He hasn't pitched in the Majors since making one appearance for the Red Sox in 2010. He spent last season with the Mets' Triple-A Buffalo affiliate in the International League, making 57 appearances.
"My focus now is helping my team win this for our country," Cabrera, 31, said. ""Everything's working, everyone is doing their job. That's how winners are. We have superstars, guys like [Yadier] Molina, [Carlos] Beltran, [Alex] Rios and [Angel] Pagan, and we also have these young guys who are learning how to win. Everybody's contributing. If we aren't hitting, we're playing good defense and pitching well. We've been building confidence as we've gone along.
"Hopefully, what I've been doing in this tournament can help me the rest of the year. My goal is to get back to the big leagues. I want to have another chance. Everything starts in Spring Training, and that means the WBC for me. The Angels gave me an opportunity, and I'm going to give them everything I've got. Right now, I'm helping this Puerto Rico team try to win the tournament."
Lyle Spencer is a reporter for MLB.com. This story was not subject to the approval of Major League Baseball or its clubs.