Rodriguez enjoying Puerto Rico's rise in Classic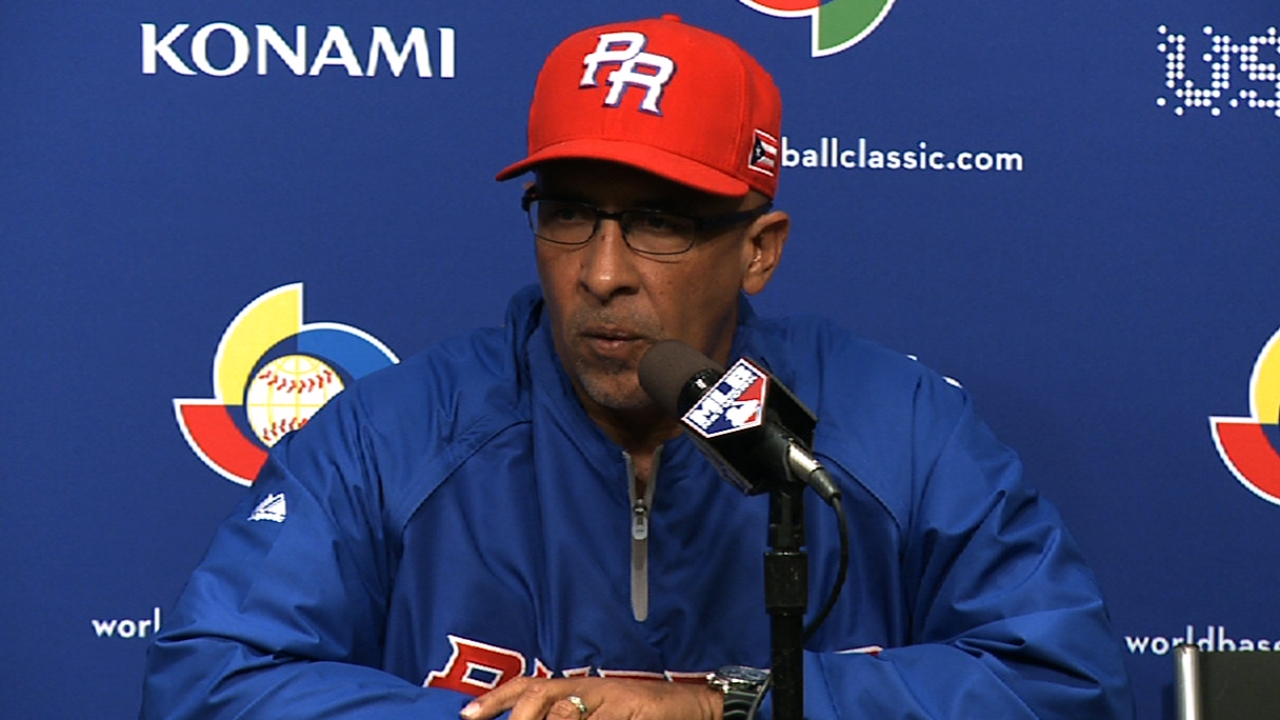 SAN FRANCISCO -- The meeting between Caribbean rivals Puerto Rico and the Dominican Republic for the World Baseball Classic championship on Tuesday night was the fulfillment of a projection made by the teams' managers when the Classic opened earlier in the month.
"Since day one when we were in San Juan, Puerto Rico, Tony Pena and myself were talking about this day today," Puerto Rico manager Edwin Rodriguez said. "And we were looking forward to this day.
"Back then, they were talking, `Yeah, Dominican Republic will be there, but Puerto Rico, that's a long shot.' But we are here. So we're enjoying the moment and we're having fun.
"We have a lot of respect not only for the Dominican Republic players, but also for the Dominican community, which is a huge one in Puerto Rico."
The rivalry, fueled by geographical proximity, has a long, rich history. The Dominican has had the upper hand of late with a higher representation of players in the Majors, but Puerto Rico's history in the sport is equally impressive with Roberto Clemente, Orlando Cepeda, Roberto and Sandy Alomar, Bernie Williams and, more recently, the Molina brothers -- Bengie, Jose and Yadier.
"I think the major motivation has always been on our side coming from within us," Rodriguez said. "We've already been beaten by them twice, maybe that's true. But I think that first and foremost, this is a championship. And second, we are each representing our countries, and so that's almost a hundred percent of our motivation."
Lyle Spencer is a reporter for MLB.com. This story was not subject to the approval of Major League Baseball or its clubs.