Puerto Rico watching for insight into opponents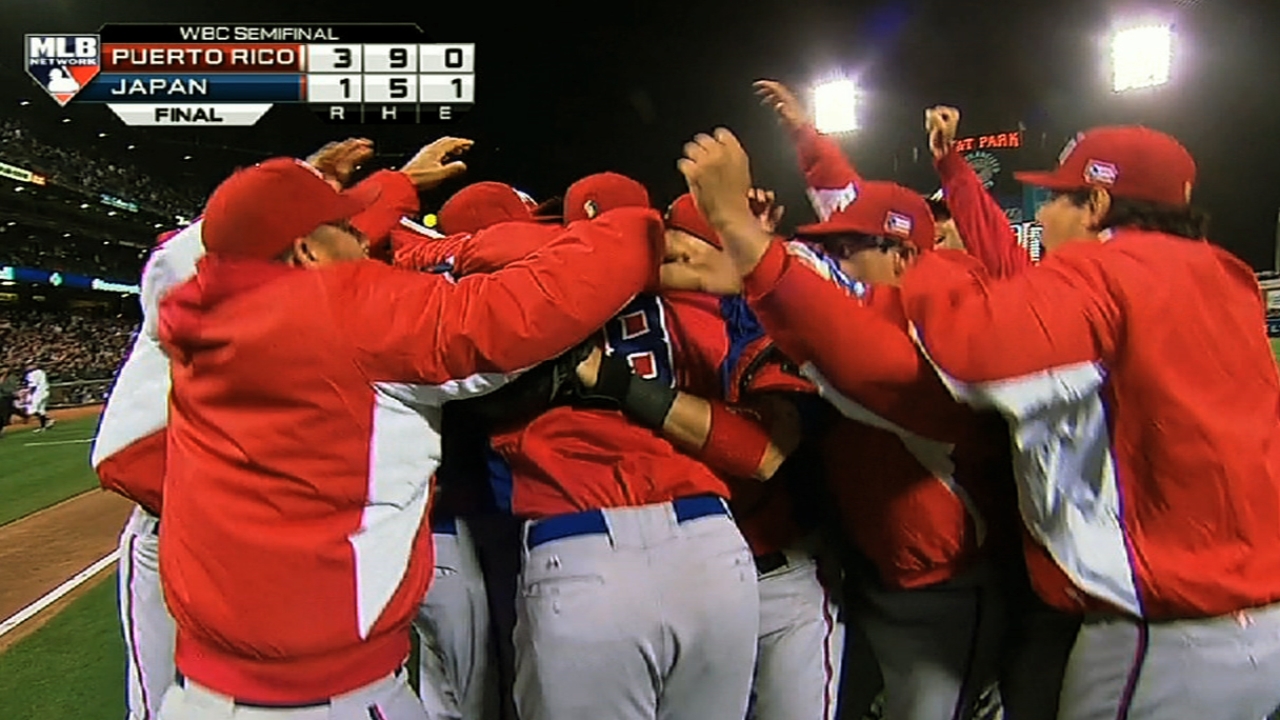 SAN FRANCISCO -- Team Puerto Rico, relaxed and still euphoric about advancing to the World Baseball Classic final, held a light workout Monday morning at AT&T Park, seemingly the final preparations for their opportunity to win a championship Tuesday night.
But, in reality, there was still work to be done, for Puerto Rico needed to pay close attention to Monday night's second semifinal between a Dominican Republic team they know very well and a Netherlands squad about which they know little.
"We already played Dominican Republic twice and we have been watching those hitters for years, individually and for many years in the big leagues," Puerto Rico manager Edwin Rodriguez said Monday. "So we have a pretty good idea how to pitch them and we already know who they have in the bullpen. The Dominican Republic team, talking about having an idea who we're going to face, I think we feel very comfortable.
"With the Netherlands, we still have something to decide and to analyze. And I think this game for today, we're going to be watching, and hopefully we can take something out of that. But, yeah, we are aware that we're lacking information."
According to Rodriguez, that information will be absorbed and imparted to the Puerto Rican players by a coaching staff that has been meticulous and tireless in its preparations.
With former Major Leaguers such as pitching coach Ricky Bones and coaches Carlos Delgado, Carlos Baerga and Jose Rosado, there is a vast amount of baseball experience on the staff to support the players as they prepare for perhaps the biggest game in their country's history.
"Right now we don't even know who is going to play tomorrow, and they're already preparing for both teams with a very short time period," Rodriguez said. "Just the way that they're able to prepare, it's only professionals [who] can do that. And in terms of how to prepare the boys, they have done a formidable job."
Team Puerto Rico's optional workout was for pitchers only, and Rodriguez said he planned to get the entire team together for dinner Monday night.
John Schlegel is a reporter for MLB.com. This story was not subject to the approval of Major League Baseball or its clubs.