Puerto Rico's Alvarado welcomes final challenge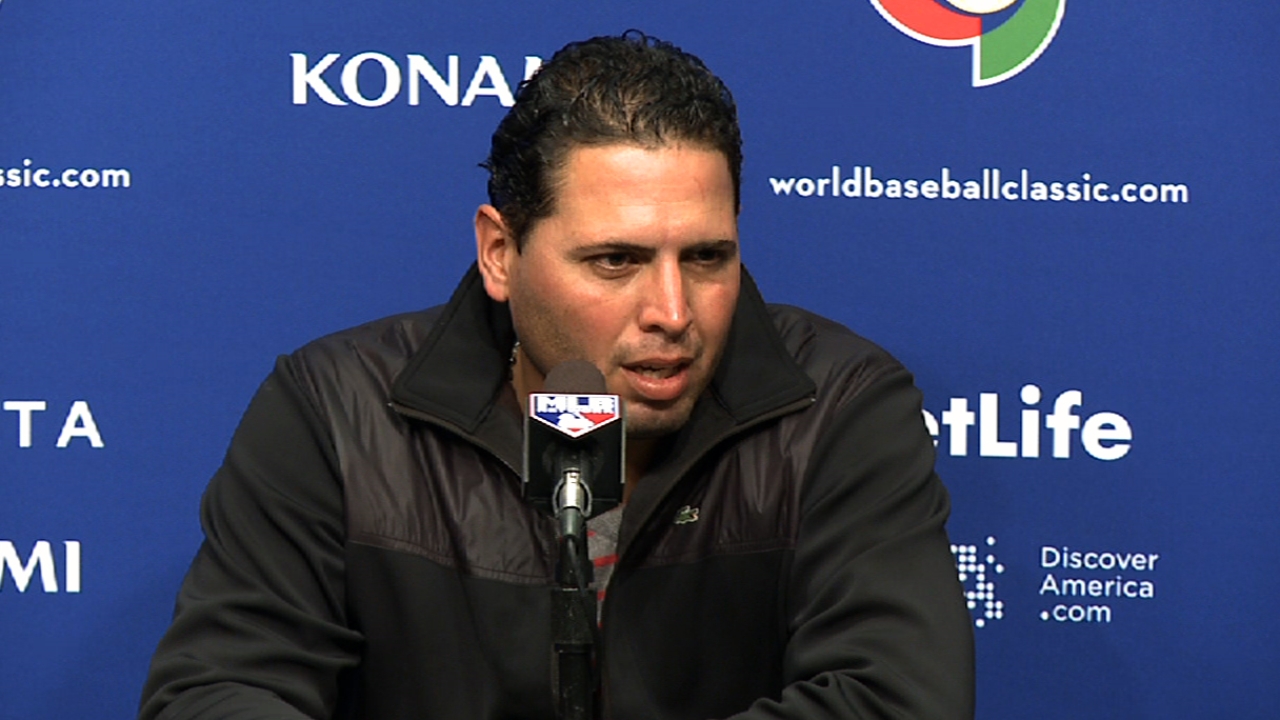 SAN FRANCISCO -- Giancarlo Alvarado began his professional career at age 17 and wound up pitching in the Minor Leagues for 14 seasons, never quite getting the call to the Majors. He has pitched in the Caribbean Series and he has pitched in Japan and Taiwan.
Come Tuesday night, he'll be pitching in the biggest game of his life, taking the mound for Puerto Rico in the World Baseball Classic final against the winner of Monday's Dominican Republic-Netherlands semifinal -- and Alvarado couldn't be more proud.
"Honestly, I've been waiting for this for many years," said Alvarado, who was the starter and winning pitcher in Puerto Rico's tournament opener against Spain on March 8. "This is an opportunity to open up the series and to close it off for Puerto Rico. I'm really grateful. I'm just going to give 100 percent for my country."
Alvarado last pitched in the U.S. in 2009 in the Dodgers' organization, going 13-10 with a 3.49 ERA at Triple-A Albuquerque. He then headed to Japan, where he has pitched the past three seasons, last year with the Yokohama Bay Stars . Alvarado has allowed two earned runs on six hits in 8 1/3 innings of work in two Classic appearances thus far, allowing a .200 opponents' batting average.
Now 35, Alvarado says he can draw on such experiences as the Caribbean Series to help him with the pressure of Tuesday's final, but he doesn't feel like he'll need a lot of help to compete in the moment of Puerto Rico's rich baseball history.
"The pressure I felt when I was young, now, every step I take is more comfortable for me," he said. "I feel great. I'm having fun. That's it. I cannot explain it, because I'm just having fun. Some people may get anxious. I'm just having fun, honestly."
John Schlegel is a reporter for MLB.com. This story was not subject to the approval of Major League Baseball or its clubs.