A day of rest not taken for granted by Puerto Rico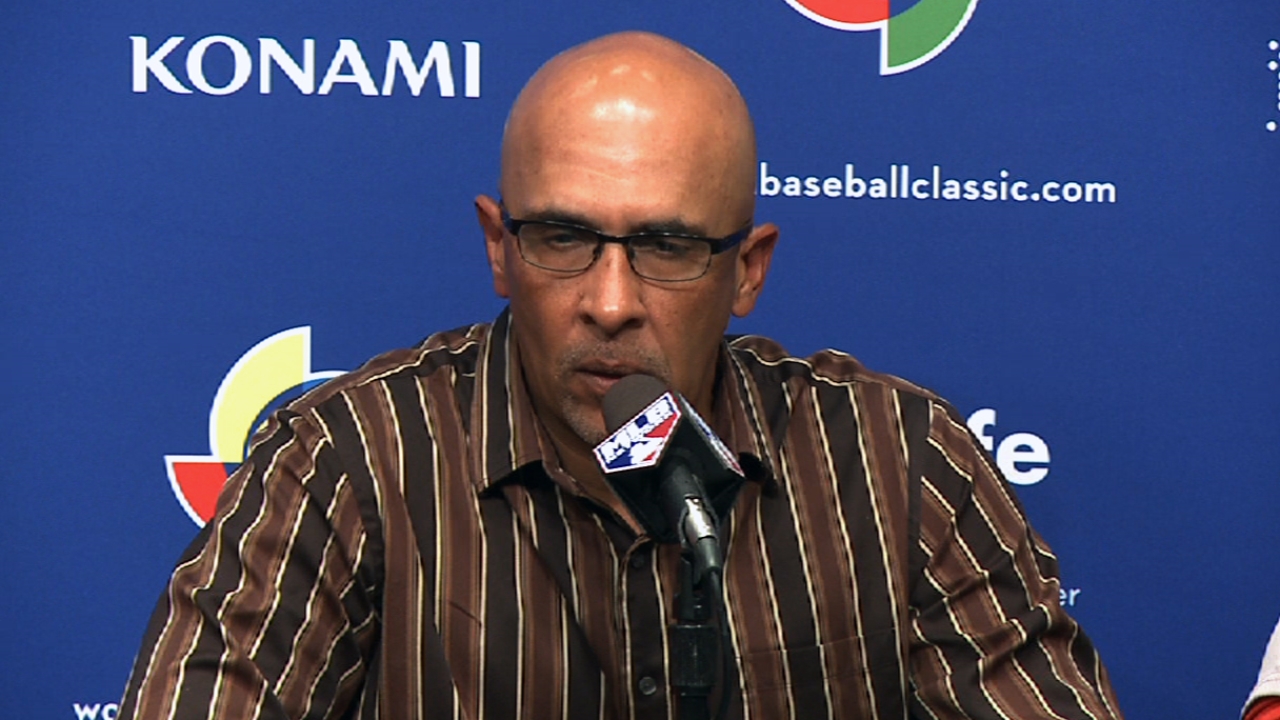 SAN FRANCISCO -- Manager Edwin Rodriguez says a little bit of rest Monday won't be any advantage for Team Puerto Rico, which had played games in five of the previous six days, including a cross-country trip Saturday night.
After all, very little rest worked out well for Puerto Rico on Sunday night, when it eliminated two-time defending Classic champion Japan with a 3-1 victory.
"We just came from traveling from the East Coast to the West Coast, from Miami to here, and then there's a change in time zone and all of that," Rodriguez said. "Now we just matched up against a team who has been here for a week resting and we were able to have a victory. So we don't see as many of those advantages or disadvantages at this point."
John Schlegel is a reporter for MLB.com. This story was not subject to the approval of Major League Baseball or its clubs.