Japan not sweating AT&T Park's unique conditions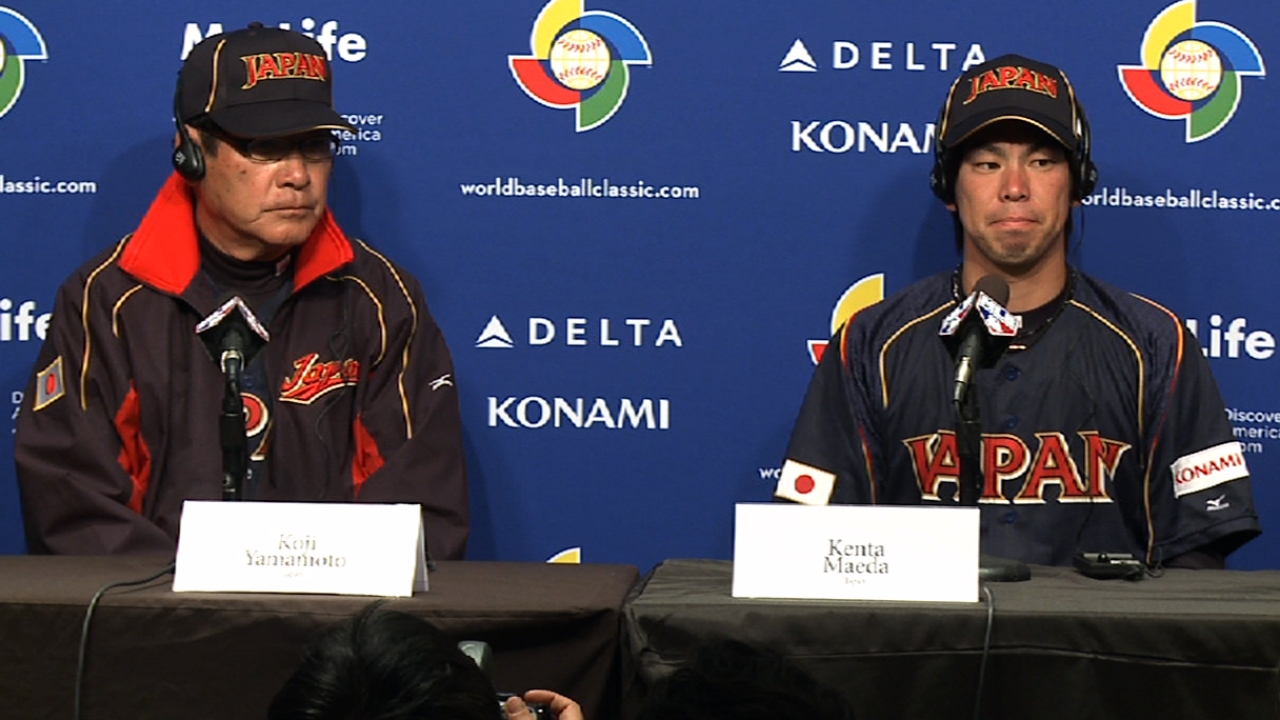 SAN FRANCISCO -- For those who haven't played there before, AT&T Park can be a challenge, to say the least. There's the corner in deep right-center field's "triples alley," the famous arcade, over which balls fly into McCovey Cove, and of course there's the fact that the ballpark is on the San Francisco Bay, with its winds and chill.
For Japan manager Koji Yamamoto, taking a little bit of time to get acclimated with the dimensions of the unique ballpark is all that was needed, not anything more complicated than that.
"Nothing special, I haven't done anything," Yamamoto said when asked about preparations. "Of course, outfielders are getting coaching ... but, of course, it's going to be harder to get the home runs, so we will just make sure we catch the balls properly."
Japan's starting outfielders for Sunday's semifinal included Sho Nakata in left, Yoshio Itoi in center and Seiichi Uchikawa in right.
John Schlegel is a national reporter for MLB.com. This story was not subject to the approval of Major League Baseball or its clubs.