Pagan gives Puerto Rico an edge in AT&T Park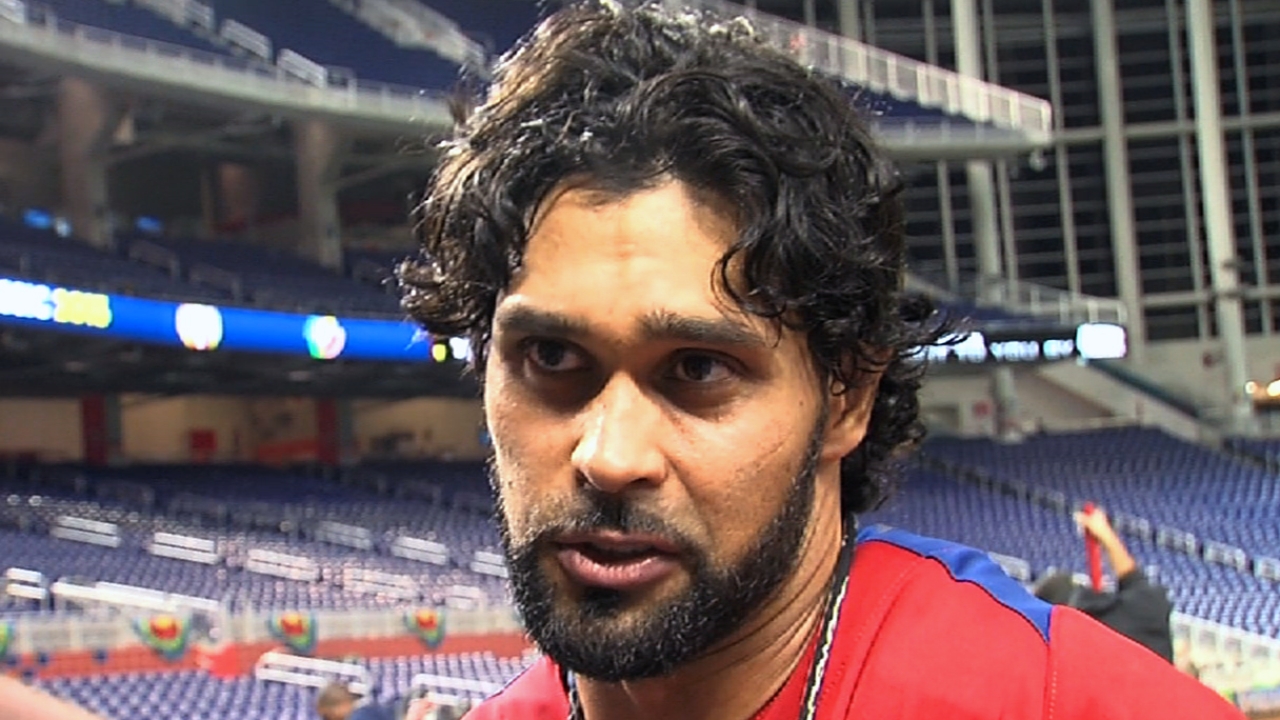 SAN FRANCISCO -- Puerto Rico knew it was coming into Sunday's World Baseball Classic semifinal showdown with one distinct edge over Japan: center fielder Angel Pagan's familiarity with AT&T Park's layout and, specifically, the vast reaches of right-center field.
Pagan was one of the catalysts of the Giants' run to the 2012 World Series championship, batting .288 with 95 runs scored, 15 triples and 29 steals, along with superb defense. A free agent, he returned to San Francisco with a four-year, $40 million contract.
Pagan has been Puerto Rico's most consistent offensive force, batting .360 in the Classic with a .448 on-base percentage and .520 slugging mark. His defense in center in his home park could be a factor as well, as his team tries to advance.
"Yes, we have that advantage," said Edwin Rodriguez, Team Puerto Rico's manager. "We have a center fielder from the San Francisco Giants [Pagan] and [right fielder] Carlos Beltran, who also played here [for the 2011 Giants] and knows how to deal with this situation.
"They already spoke about that. Not only the outfielders and infielders . . . but those players who have had experience have been very vocal trying to bring a positive message to the young guys. And that's been working out."
Lyle Spencer is a reporter for MLB.com. This story was not subject to the approval of Major League Baseball or its clubs.