Without MLB star, Japan thrives on team concept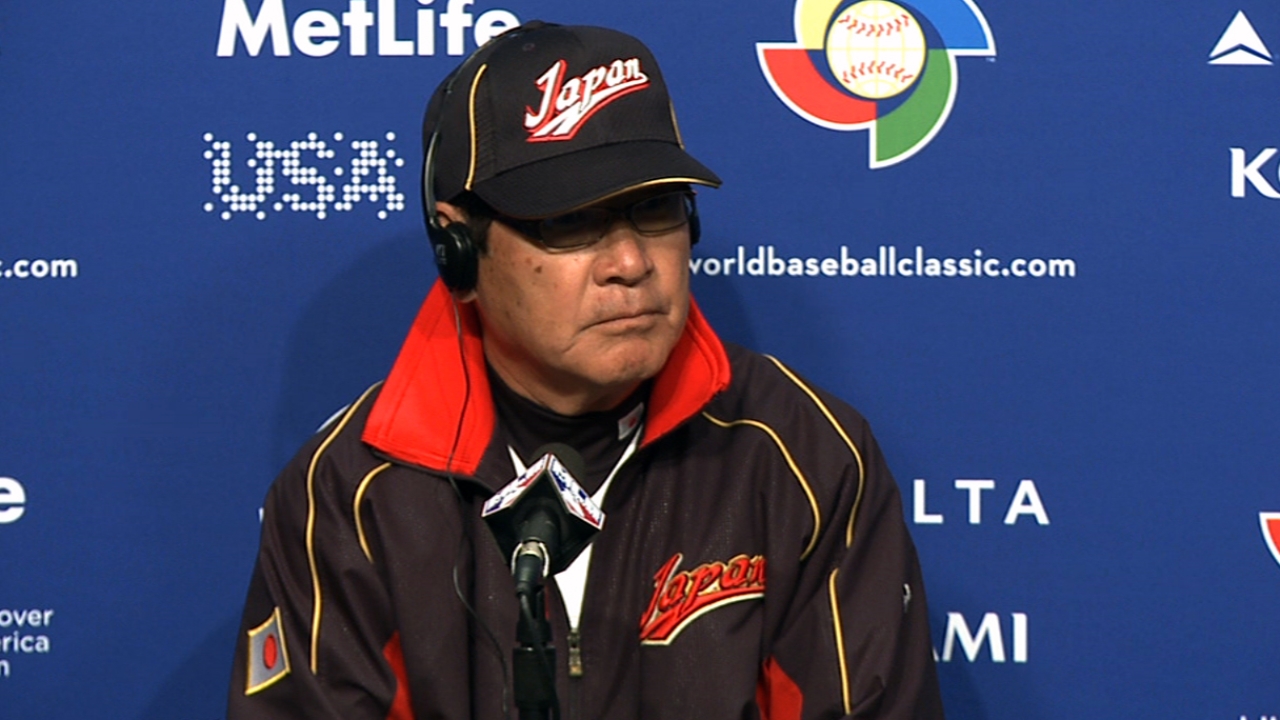 SAN FRANCISCO -- No Ichiro. No Dice-K, no Yu Darvish. No Major Leaguers at all on Japan's World Baseball Classic roster, not even one.
No problem for Japan, apparently. Here it is again in the Classic championship round, taking on Puerto Rico in a semifinal Sunday for the right to advance to Tuesday night's final at AT&T Park, a possible third title in sight.
To Japan manager Koji Yamamoto, this team full of Nippon Professional Baseball League players might not have the same star power Americans became accustomed to in the previous two editions of the Classic, but this team has very much the same team concept -- which, more than anything, led to the team's success before.
"I think our strength comes from the same thing, just teamwork, everybody being one in their heart," Yamamoto said. "And that's why we were able to win, and I think we have the same atmosphere on the team."
Ichiro Suzuki told Japanese officials in November that he would not play in this year's tournament, joining Darvish and Brewers leadoff hitter Norichika Aoki. Daisuke Matsusaka signed with the Boston Red Sox in 2007 after his first Classic MVP performance and then earned MVP honors again in 2009.
The Japanese team does have one former Major Leaguer on the roster in infielder Kazuo Matsui, who signed with the Mets in 2004 and also played for the Rockies and Astros through 2010.
Japan has nine veterans from the 2009 Classic championship squad and one player who has participated in three Classics now -- left-hander Toshiya Sugiuchi.
John Schlegel is a national reporter for MLB.com. This story was not subject to the approval of Major League Baseball or its clubs.