Vazquez enjoys being along for the ride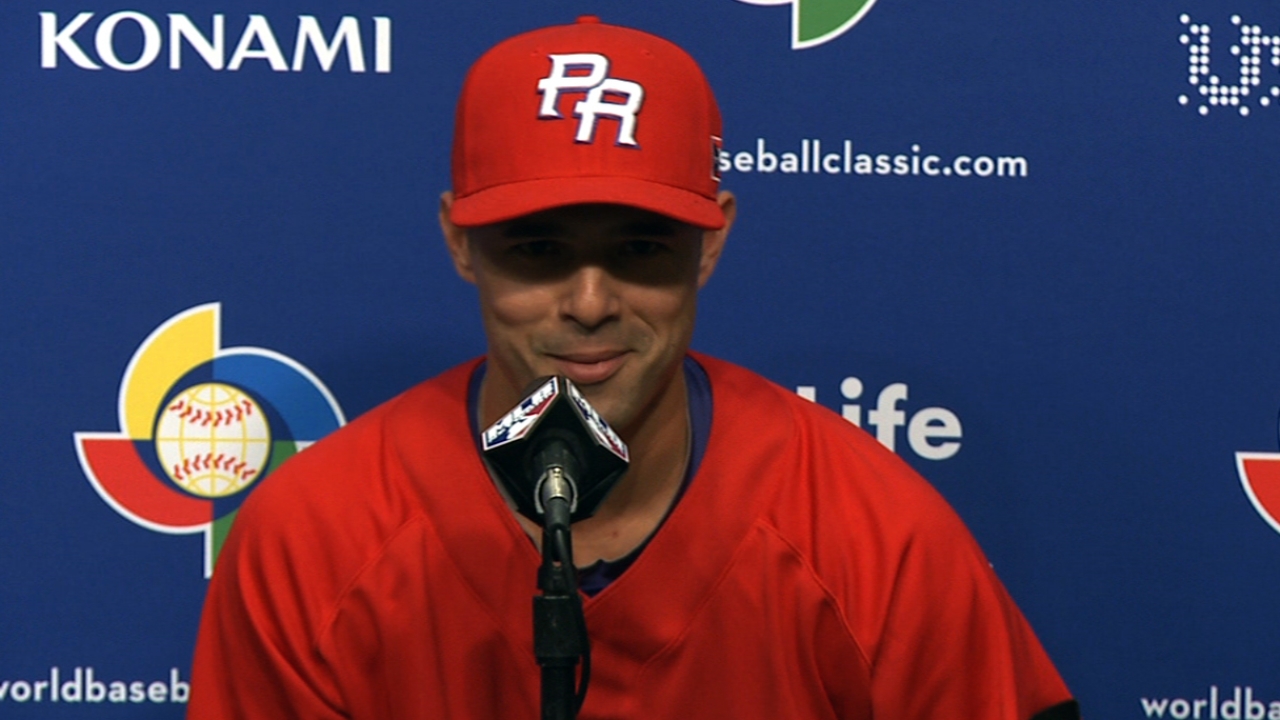 SAN FRANCISCO -- One of the most successful pitchers to come out of Puerto Rico, Javier Vazquez is disappointed that a knee injury sustained in winter ball cost him an opportunity to pitch in the World Baseball Classic. But the veteran right-hander from Ponce is having a good time mentoring and cheering on the Puerto Rican roster.
"I'm feeling great, besides the knee," Vazquez said. "But other than that, I feel great. I'm playing catch with a couple of the guys and that feels good. But I'm done playing, like I said before, and just enjoying it. I'm talking to the guys and being able to talk to the younger guys. I love doing that.
"We have a lot of good young pitchers coming up that, hopefully, will be in the big leagues pretty soon."
Vazquez, 36, winner of 165 Major League games, had high praise for five-time Gold Glove Award winner Yadier Molina, who has been guiding the pitching staff.
"I'm not throwing to him," Vazquez said, "but he's definitely the best. He's done it [on] the big stage and he keeps doing it. You can see by the way our pitchers are throwing in this Classic, and he's a big part of it. He calls a great game. He's very smart behind the plate. Obviously, the running game, he controls it.
"He's a big part of what the pitching staff is doing, and we're very happy he's on our side."
Lyle Spencer is a reporter for MLB.com. This story was not subject to the approval of Major League Baseball or its clubs.