Johnson, Francisco still battling for third base job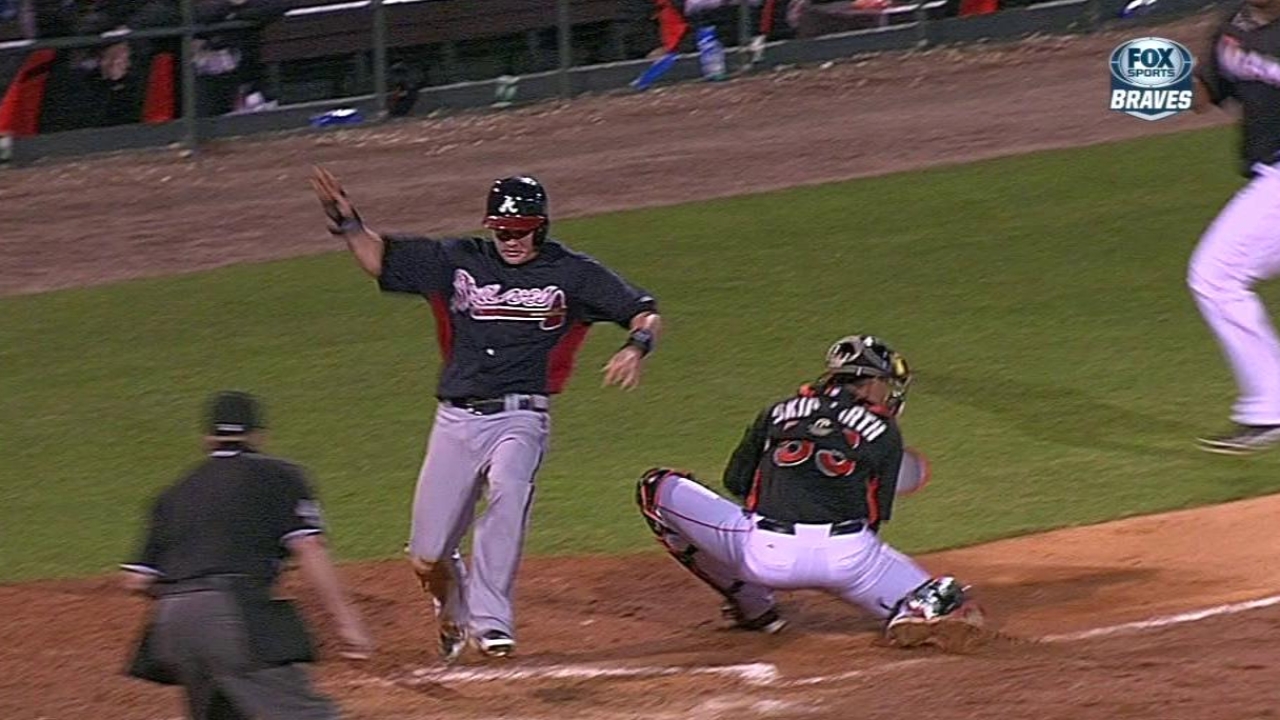 PORT ST. LUCIE, Fla. -- Manager Fredi Gonzalez still doesn't know who will be the Braves' starting third baseman on Opening Day in two weeks.
Chris Johnson and Juan Francisco have been locked in the third base battle all spring, and Gonzalez likes what he sees in both players at the hot corner.
"They've both been great," Gonzalez said Sunday before the Braves' game against the Mets at Tradition Field. "They give you good at-bats, they play third base better than average defensively."
Sunday didn't exactly do much in determining a front-runner. Johnson started at third, and went 3-for-4 with a solo home run, raising his spring average to .333. Francisco pinch-hit in the top of the seventh and delivered a single, meaning the two third basemen accounted for half of the Braves' eight hits in the 2-1 win against the Mets.
"They both bring other pluses to the team," Gonzalez said. "For example, if Juan is playing, Chris could be the right-handed bat off the bench. When Chris is playing, Francisco is a dangerous bat off the bench left-handed. Chris could play a little first base, so it gives you that dynamic where you could give [Freddie] Freeman a day off against a tough lefty. It gives you versatility. It gives you pretty good weapons."
One thing that Gonzalez is sure of, both likely will break camp on the Major League roster.
"They're both, to me, on the club," Gonzalez said. "We'll see. I'm open to a platoon situation, but I'm also open to whoever wins it. For me, it's that close. It's not like one's going to go away and we've got to make a decision on [if] one stays and one goes down to the Minor Leagues or whatever."
Steve Dorsey is a contributor to MLB.com. This story was not subject to the approval of Major League Baseball or its clubs.