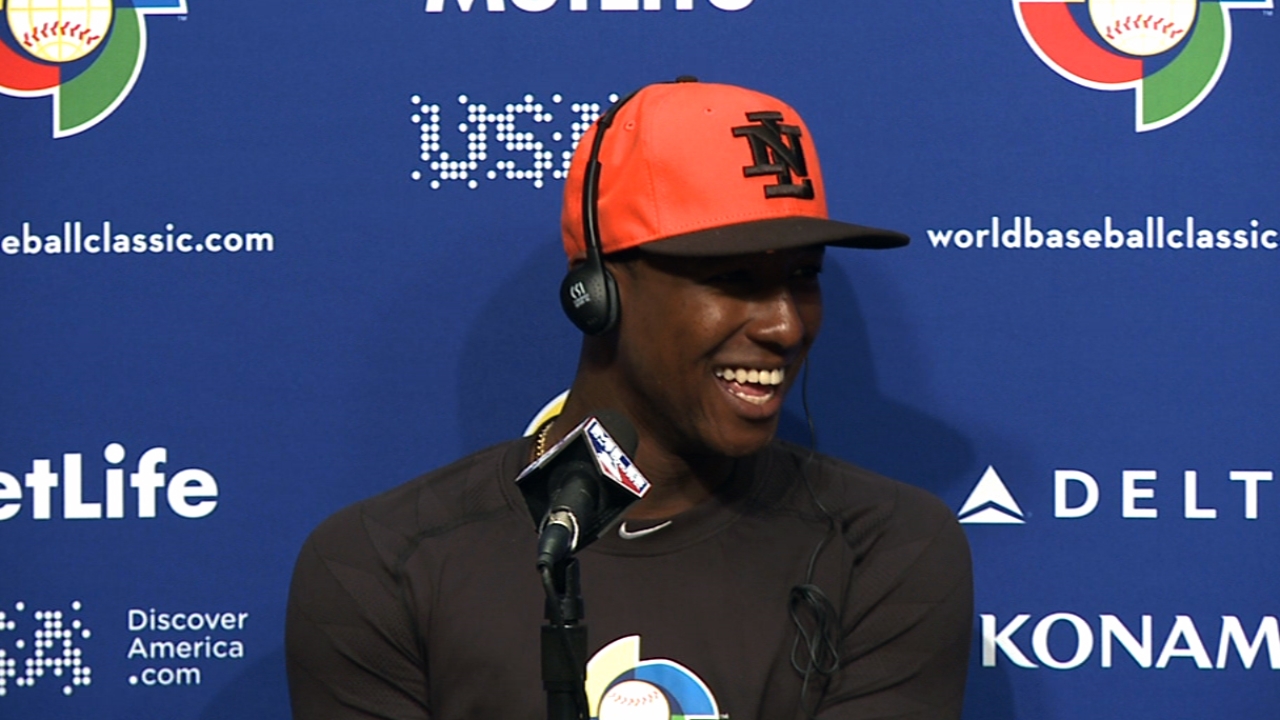 SAN FRANCISCO -- Hensley Meulens is the first Curacao native to play in the Major Leagues. He has rock star-like status in his native homeland. Do an Internet search of his name, and you'll find stories about his pending trip to outer space in 2014. (Truly. He was selected to be one of three celebrities to travel to space as a part of Space Expedition Curacao.)
But for many of the players he is managing in the World Baseball Classic, Meulens -- as a Major League player -- happened a little too long ago for them to remember.
The 45-year-old Meulens good-naturedly listened to his prized pupil, Rangers top prospect Jurickson Profar, talk to assembled media about playing with Andruw Jones, a native of Curacao who is the elder statesman on the Kingdom of the Netherlands club.
"He had a lot of influence [on me]," Profar said. "We all grew up watching him play. Every player. He was the only one there when I grew up. So everyone was watching him, and everyone wanted to be like him."
Feigning incredulity, Meulens said, "What do you mean, you never watched me play?"
"Too old, man," Profar shot back, laughing.
Alyson Footer is a national correspondent for MLB.com. Follow her on Twitter @alysonfooter. This story was not subject to the approval of Major League Baseball or its clubs.