Dutch manager right at home for title round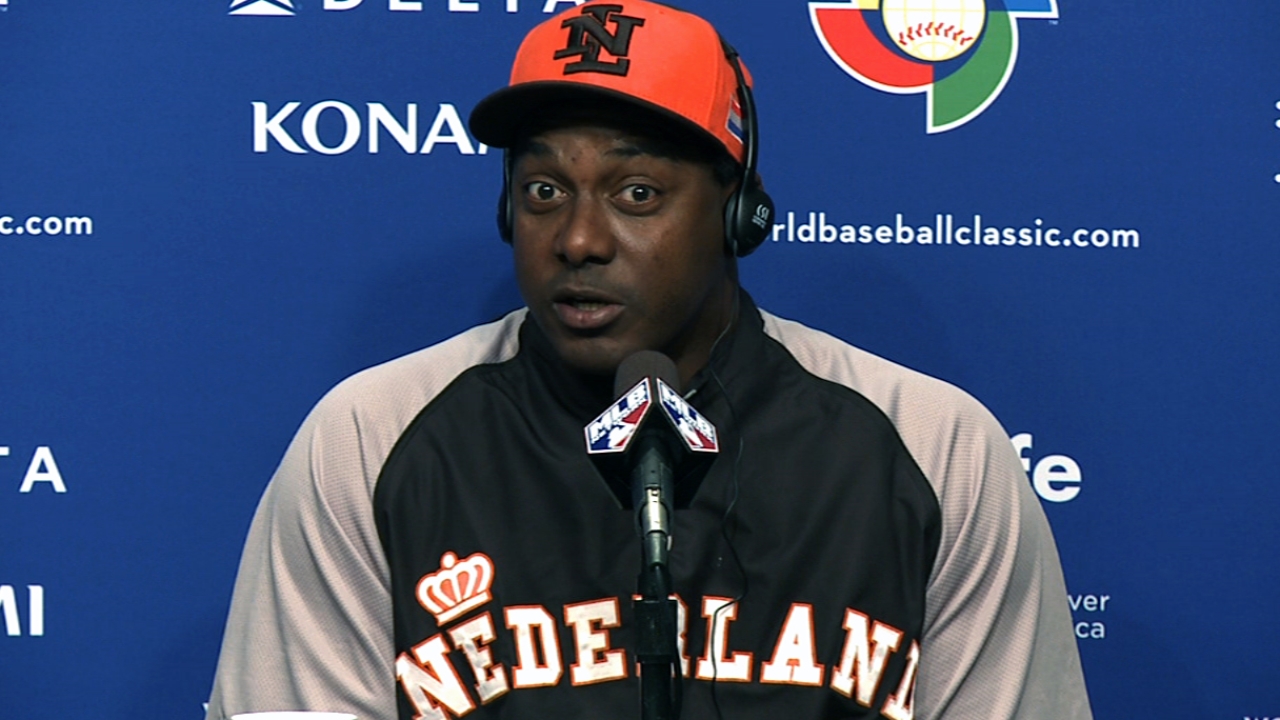 SAN FRANCISCO -- Kingdom of the Netherlands manager Hensley Meulens has been all over the place for the World Baseball Classic in the last month, but he's landed in a familiar spot for the most important round. As the hitting coach for the defending World Series champion San Francisco Giants, Meulens will be right at home when his team takes the field at AT&T Park on Monday.
Entering his fourth season with the Giants, Meulens will be in the opposite dugout from what he's used to, as the Kingdom of the Netherlands -- whose main uniform color is orange, just like the Giants -- will be the visiting team when it plays the Dominican Republic. But even if he is slightly displaced, still, there's no place like home, right?
"I think it's a great honor just to be able to be the manager of this team," Meulens said. "Moving into the final round here, into our park here where I work, where we won a championship two out of the last three years, wearing the same colors. ... I think that winning one more championship in the same color, that will be great."
Alyson Footer is a national correspondent for MLB.com. Follow her on Twitter @alysonfooter. This story was not subject to the approval of Major League Baseball or its clubs.