Boesch excited for opportunity with Yankees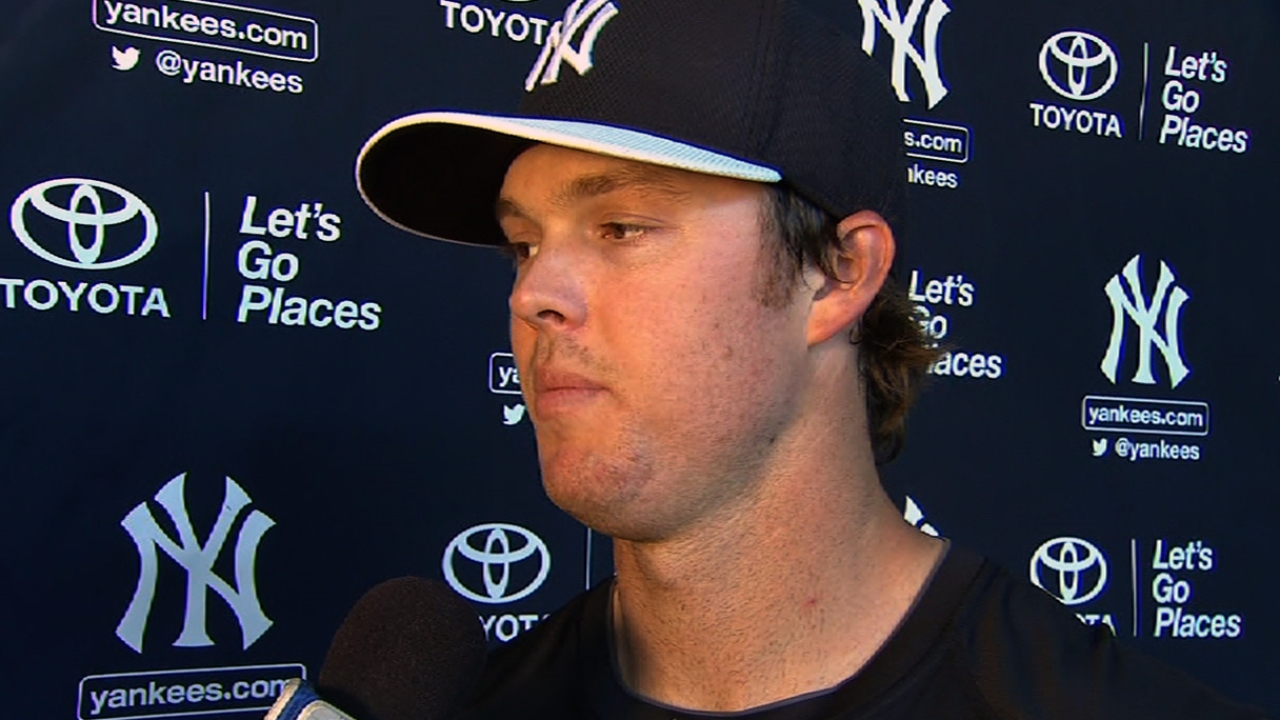 TAMPA, Fla. -- Brennan Boesch loves playing at Yankee Stadium. Now he couldn't be more excited about the opportunity to do so in pinstripes.
On Friday, the Yankees signed the 27-year-old free agent to be another outfield option with Curtis Granderson sidelined with a fractured right forearm until likely early May.
"He's an option," general manager Brian Cashman said. "He's a power left-handed bat."
Boesch became available Wednesday, when he was released by the Tigers after they came up empty in their attempts to trade him. With options available, Boesch was relieved Detroit sent him out and not down to the Minors.
"They did me a favor, and it goes without saying that I'm thankful for them to have done that," he said. "They could have done a lot of other different things probably, but here I am now in a Yankee uniform. It couldn't have turned out better for me."
The left-handed-hitting Boesch perked up when reminded of the short right-field porch in the Bronx.
"It's pretty attractive," he said. "Comerica is a little different sort. But obviously, you have to stay within yourself. You can't get too greedy, but I've always loved playing there. It's just a fact."
In three seasons with the Tigers, Boesch hit .269 in 196 games at Comerica Park. His average in eight games at Yankee Stadium is .367.
"You never forget your games in New York," he said. "Just as a kid, playing against the Yankees, playing for the Yankees -- those are both dreams. But definitely, playing for them tops it off. What a quality organization to join after Detroit."
Boesch has played 251 big league games in right field and 101 games in left. He simply wants to play.
"I'm comfortable in the lineup wherever," he said. "I've always been somebody that figured that your talent will dictate your status, and you've got to earn the opportunity to play. That's what I plan on doing -- earning the opportunity."
To clear space for Boesch on the 40-man roster, the Yankees placed right-hander Michael Pineda on the 60-day disabled list.
Bob Bellone and Jim Hawkins are contributors to MLB.com. This story was not subject to the approval of Major League Baseball or its clubs.