Alou notices commitment of Dominican players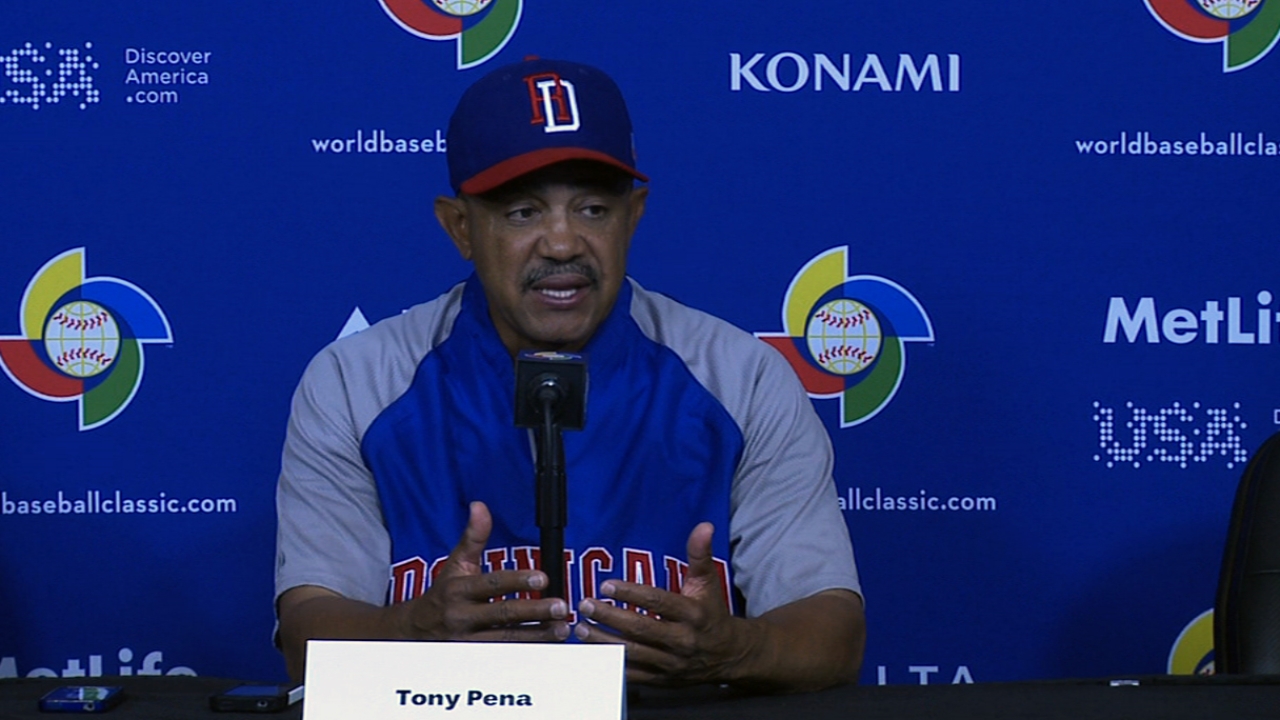 MIAMI -- Compared to previous World Baseball Classics, Dominican Republic general manager Moises Alou sees a more solid commitment from his country.
Long before the Dominican team started workouts on March 3, its key players were training.
"This year, this team came prepared to play," Alou said on Saturday morning. "There were a lot of guys who played winter ball. Guys who hadn't played winter ball in years. Guys are in better in shape. Guys want it more this time."
Position players like Hanley Ramirez, Nelson Cruz, Carlos Santana, Erick Aybar and Miguel Tejada gave up parts of their offseason to see game action. Ramirez, the Dodgers' shortstop, participated in the Caribbean Series in the weeks leading up to the start of Spring Training.
Even closer Fernando Rodney was pitching in games into early February.
The investment is what has changed over the years.
Alou recalls participating in the 2006 Classic as a player.
"I remember the first Classic," he said. "There was a lot of hype about it. Guys were excited about it, but they weren't in as good a shape as they are now.
"I came to the Classic with no at-bats in Spring Training, no winter ball. Even though I did OK, it wasn't me. I wished I would have been in better shape to play. These guys came ready to play this time."
The five-day Round 2 at Marlins Park featured big crowds and entertaining games.
The upset of the week is that Team USA isn't advancing to the semifinals, which begin on Sunday at AT&T Park in San Francisco.
The fact the United States didn't win, Alou said, doesn't diminish the effort displayed by the team.
"I know the United States did not make it, but they played great," Alou said. "You could see an American team more together, a team that wanted to win. A team that came prepared and played outstanding baseball. They just got beat by teams that played better baseball that day."
Joe Frisaro is a reporter for MLB.com. He writes a blog, called The Fish Pond. Follow him on Twitter Share This