Talented righty Tanaka not looking past Classic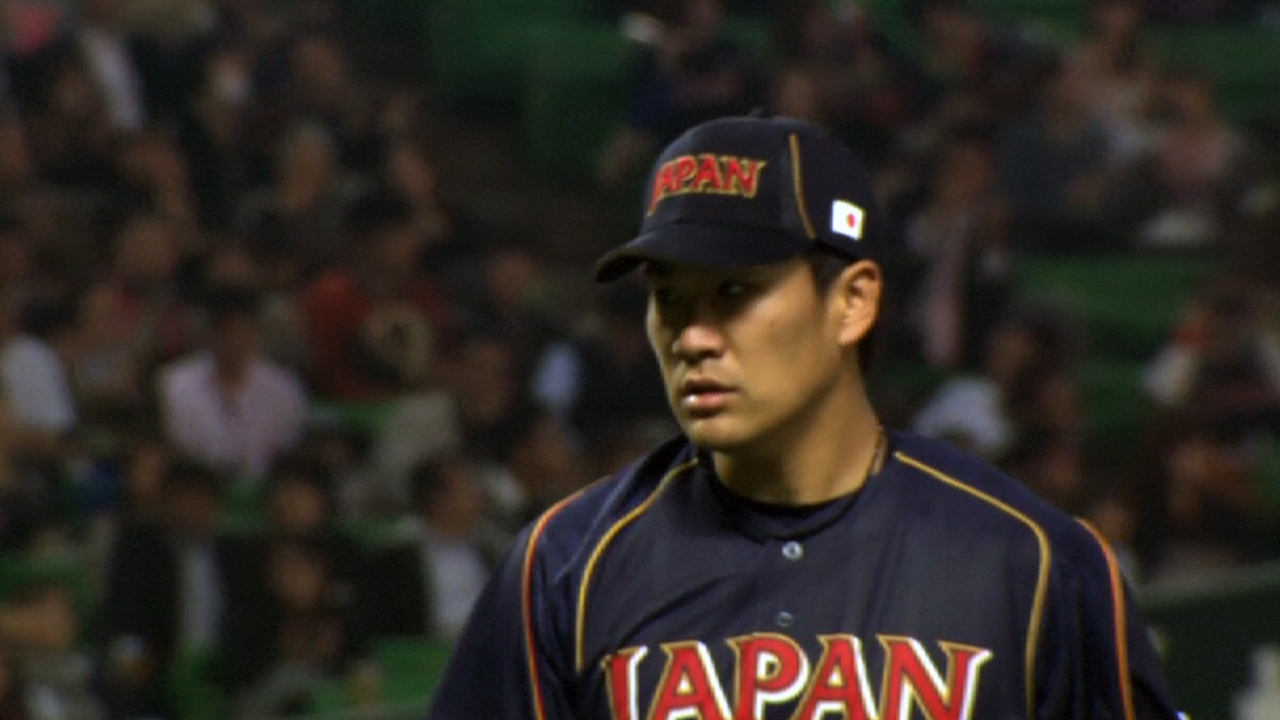 MESA, Ariz. -- Starter Masahiro Tanaka has made more headlines in the United States than most of his Japan teammates, and for good reason. Reports have indicated that the right-hander might be posted, along with his teammate, starter Kenta Maeda, to Major League Baseball next winter.
Tanaka threw two innings in Thursday afternoon's exhibition against the Giants in Scottsdale, and on Friday he was hounded by autograph seekers in the stands at HoHoKam Park. He is slated to get the ball for the final game of the World Baseball Classic if Japan makes it that far next week.
On Friday, Tanaka, who pitches for the Rakuten Eagles in Japan, was asked if he is soaking in the Major League atmosphere here in America, if he's thinking about what it might be like to be in a Spring Training camp with a National or American League club next year, and if he's aware that scouts are watching his every move.
He laughed a bit, paused, and then delivered a media-savvy answer one can expect from a 24-year-old whose fastball was clocked at 96 mph in the last Classic in 2009.
"Right now, all that's on my mind is pitching for Japan in the World Baseball Classic," he said through interpreter Antony Suzuki. "That's all I'm thinking about."
Doug Miller is a reporter for MLB.com. This story was not subject to the approval of Major League Baseball or its clubs.