Miami newspaper won't aid PED investigation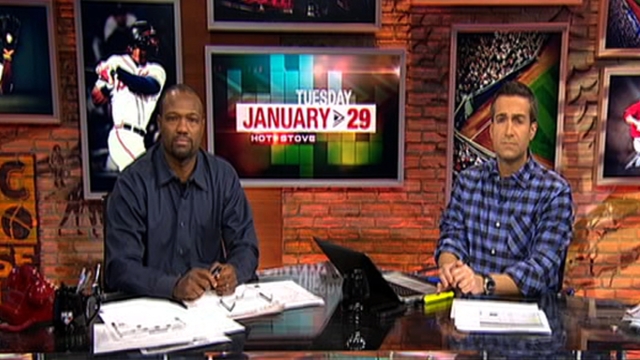 The Miami New Times published an editorial explaining its decision not to cooperate with Major League Baseball's investigation into the possibility that Coral Gables, Fla., anti-aging clinic Biogenesis supplied several well-known players with performance-enhancing substances.
The weekly newspaper cited journalistic ethics as well as the Black Sox gambling scandal of 1919, an in-progress criminal investigation by the Florida Department of Health, Marlins owner Jeffrey Loria and Mark McGwire in explaining its decision.
The New Times has published a series of stories that allege a connection between clinic director Anthony Bosch and players such as Alex Rodriguez, Ryan Braun, Gio Gonzalez and Nelson Cruz and released copies of documents on line.
"While we appreciate the New Times consideration, we have been proceeding with our investigation as if we were not going to be getting documents from then," MLB said in a statement.
Newspapers rarely share their notes with third parties, but the New Times was apparently considering turning over records before disclosing its decision Tuesday.
The State Department of Health is trying to build a case against Bosch for practicing medicine in Florida without a valid license, the newspaper reported.
The editorial also addressed baseball's handling of the Marlins stadium situation, the Marlins' trade that sent several of the team's biggest names to Toronto for top prospects last winter and the lack of discipline for McGwire when he hit 66 home runs in 1999 even though there was no drug testing in baseball at the time.
There is also are references to the "unjust" suspension of Shoeless Joe Jackson almost 90 years ago and institutional racism in the sport that broke the color line with Jackie Robinson in 1947 and retired his number on the 50th anniversary of his debut.
Major League Baseball began an independent investigation after the Biogenesis story broke.
Paul Hagen is a reporter for MLB.com. This story was not subject to the approval of Major League Baseball or its clubs.