Italy pregame interviews March 9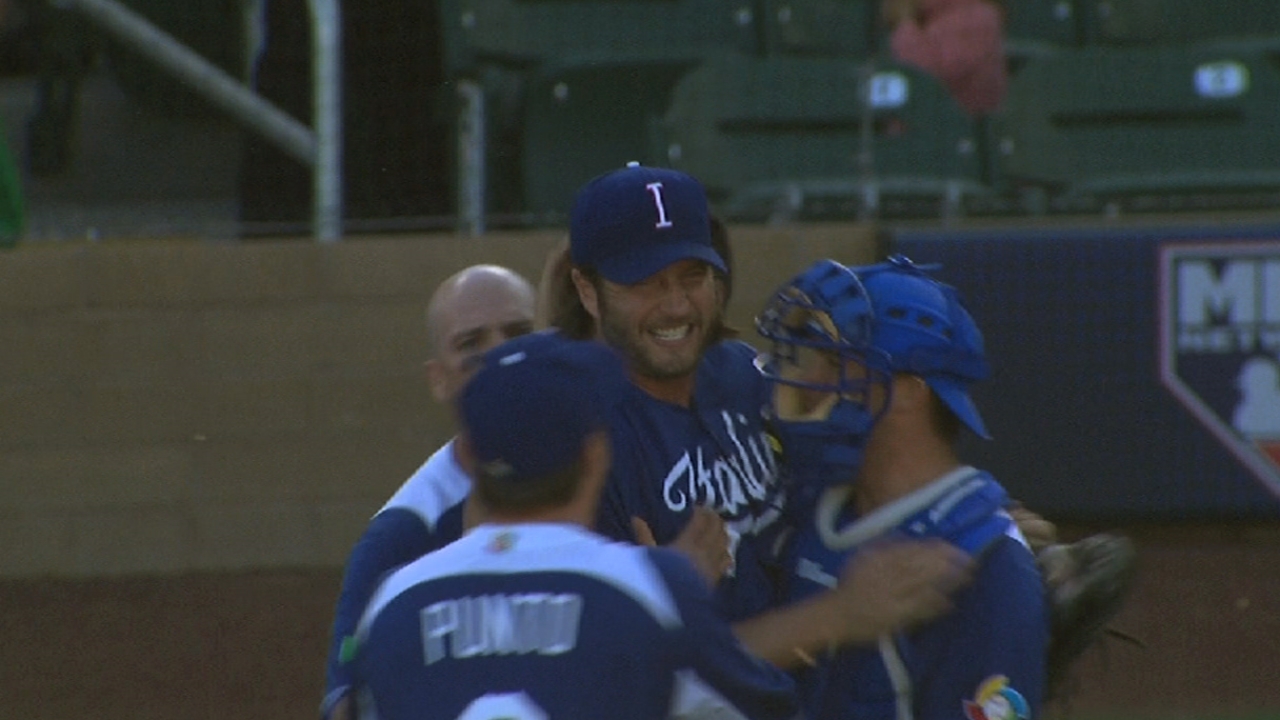 Q. (Question in Italian.)
MARCO MAZZIERI: The question was, what I was thinking about tonight's game and how that game is going to in some ways influence my next decisions.
And I told him that we're not thinking about tomorrow. It's been like this since we got in here. We like to think about today's game. We have most of our pitchers ready. We have one guy starting and we have nine guys available in the bullpen.
The only guys not available will be [Alex] Maestri, [Chris] Cooper and [Tiago] Da Silva. So everybody else will be in there.
And we're just going to play to win this game as we did in the past. It's no big deal who we're playing, not because we don't respect who we're playing, but I think that if we start worrying about who is on the other side, we just lose focus on what we're going to do.
And we want to be focusing on ourself, what we can do right, again, to minimize mistakes, to maximize results, and that's what we're going to do. And once we get to Miami, we'll think about Miami.
Q. (Question in Italian.)
MARCO MAZZIERI: He was saying that this is a game that all around the country there's going to be a lot of people watching in the U.S.
And I told him that, first of all, I want to kind of give a big hug on everybody here who is from Italian ancestors, and we know how tough it was at the time to do this trip from back home to here, and we would like to dedicate in some ways these performances that we have been having to all of those people and to those people back home that are watching right now. We know it wasn't easy at the time to come out, and in some ways they made history in this country, and that's our first thing.
Besides that, there's nothing I can really say to these guys, because they're locked in, they're mission focused, and I think we just got to keep on doing what we have been doing.
And I think it comes out from the atmosphere, the reason they play like that. There's nothing else that we can really do more than what we have been doing. Just keep on doing what we have been doing, and we'll be fine.
Q. (Question in Italian.)
CHRIS COLABELLO: The question was now that we have gotten that second win and in a very emotional way, obviously the feeling in the clubhouse and kind of what's going on and knowing that we're going to Miami, like the translation, I guess, of the saying he said was, as the going gets tough, the tough get going.
And my response was, I think as a group, winning those first two games was obviously awesome and we got off on the right foot, but I don't think our objectives have changed at all.
We from day one we have discussed the potential of going where we want to go, and that's to the championship and winning this whole thing and kind of letting everybody know what Italian baseball is all about.
And I think that obviously we're looking forward to moving on to the next phase, but for right now we're going to take care of the task at hand, that's the game tonight, and see how that one goes.
We're going to play hard, play to win, and move on from there. Then after a plane flight we're going to refocus in Miami.