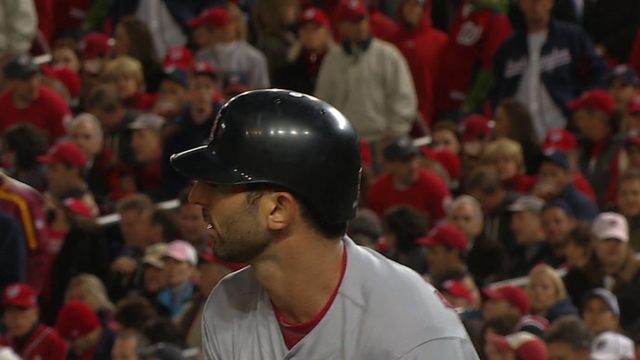 • More than a month after he verbally accepted an offer to join the Cardinals' coaching staff, Bengie Molina finally officially has the title of assistant hitting coach. Molina signed his contract Friday. Due to a rule change that is expected to soon be ratified by the Major League Baseball Players Association, Molina, the older brother of Cardinals catcher Yadier Molina, will be permitted to be in uniform and in the dugout during games. Previously, clubs were only allowed to have six coaches in uniform.
• The Cardinals' decision to move on from Kyle Lohse after the season has not changed, even though Lohse remains unsigned and seemingly with a shrinking market of teams interested in him. Mozeliak said Saturday that the Cardinals remain comfortable with the starting pitching depth that they retained.
"Right now, I would say from the Cardinals' standpoint, we feel like we're moving on," Mozeliak said.
• Chris Carpenter, who is in the final year of his current contract, said that he will re-evaluate his desire to play beyond 2013 after the season with his family. He said that health will be the primary factor in his decision on what to do after the year ends.
• Yadier Molina, chosen as the St. Louis Baseball Man of the Year, will not be in attendance to accept his award at the St. Louis Baseball Writers' Dinner on Sunday. Molina was also slated to receive his Gold and Platinum Gloves from Rawlings at the dinner. He is still scheduled to appear at the Winter Warm-Up on Monday afternoon.