Farrell's schedule heating up as spring approaches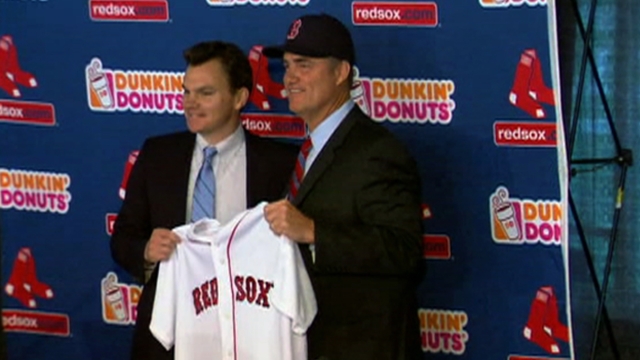 PROVIDENCE, R.I. -- Here's a look at John Farrell's upcoming itinerary:
On Friday morning, the Red Sox manager will arrive in Dallas to meet with John Lackey. Farrell worked with the veteran right-hander while serving as Boston's pitching coach in 2010.
On Saturday, Farrell is scheduled to meet with left-handers Felix Doubront and Franklin Morales in Fort Myers, Fla., as both pitchers already have reported.
And on Sunday morning, the skipper will be in Mississippi to oversee righty Daniel Bard's first mound session of the offseason.
Farrell then heads back to Boston for three days of organizational meetings starting Monday.
"It's getting to be that time," Farrell said. "Kind of the normal paces of things that you really need to get done, and getting in front of guys I thought was important this year.
"It's been a continuation of reconnecting with a number of guys, either in person or over the phone, and a lot of Spring Training planning going on with [bench coach] Torey Lovullo and the rest of the staff."