MLB.com Columnist
Joe Posnanski
Lovullo, Molitor strong choices in crowded field
Manager of the Year voting comes down to perspective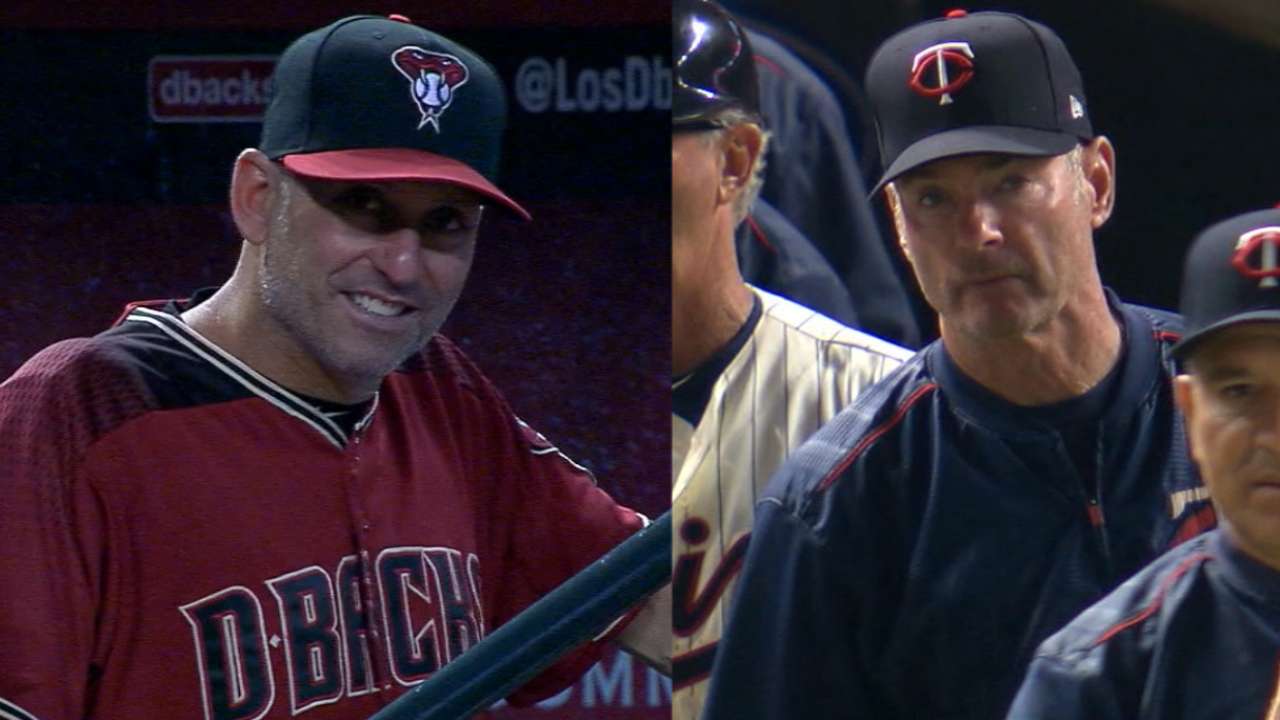 First, a quiz: How many Manager of the Year Award winners over the last 15 years have won 100 games in their magical season? While you think about that one, we can tell you that Minnesota's Paul Molitor and Arizona's Torey Lovullo were named the American League and National League Managers of the Year. And they were the right choices if you look at it, as Obi Wan Kenobi once said, from a certain point of view.
The idea is basically this: The Manager of the Year Award should go to the manager who guides his team to the most surprising success. With this as the standard, the voters certainly chose wisely. Molitor's Twins lost 103 games last year; they were first team to lose that many games one year and make it to the postseason the next.
• VOTE NOW: Esurance MLB Awards
And Lovullo's D-backs were coming off a hugely disappointing 93-loss season and they turned it completely around this year, winning 93 games and making the postseason for the first time since 2011.
NL Manager of the Year voting
| | | | | |
| --- | --- | --- | --- | --- |
| Torey Lovullo, ARI | 18 | 5 | 6 | 111 |
| Dave Roberts, LAD | 5 | 8 | 6 | 55 |
| Bud Black, COL | 3 | 6 | 10 | 43 |
| Craig Counsell, MIL | 3 | 4 | 6 | 33 |
| Dusty Baker, WSH | 1 | 6 | 2 | 25 |
| Joe Maddon, CHC | | 1 | | 3 |
| Name, team | 1st | 2nd | 3rd | Pts |
If this is what Manager of the Year is about, then there's really nothing more to talk about.
But if you look at it from another point of view, it's a little more complex.
This is not to downplay the wonderful jobs that Molitor and Lovullo did. They are worthy winners. But it raises an interesting dilemma: If Manager of the Year is reserved for those who led teams that defied expectations, we are making the presumption that it's harder to turn around a struggling team for a year than it is to, say, win with the better teams in baseball -- those that have huge expectations and win 100-plus games over the long season. (The answer to the trivia question that began all of this, by the way, is zero: The last Manager of the Year to win 100 games in a season was Seattle's Lou Piniella in 2001.)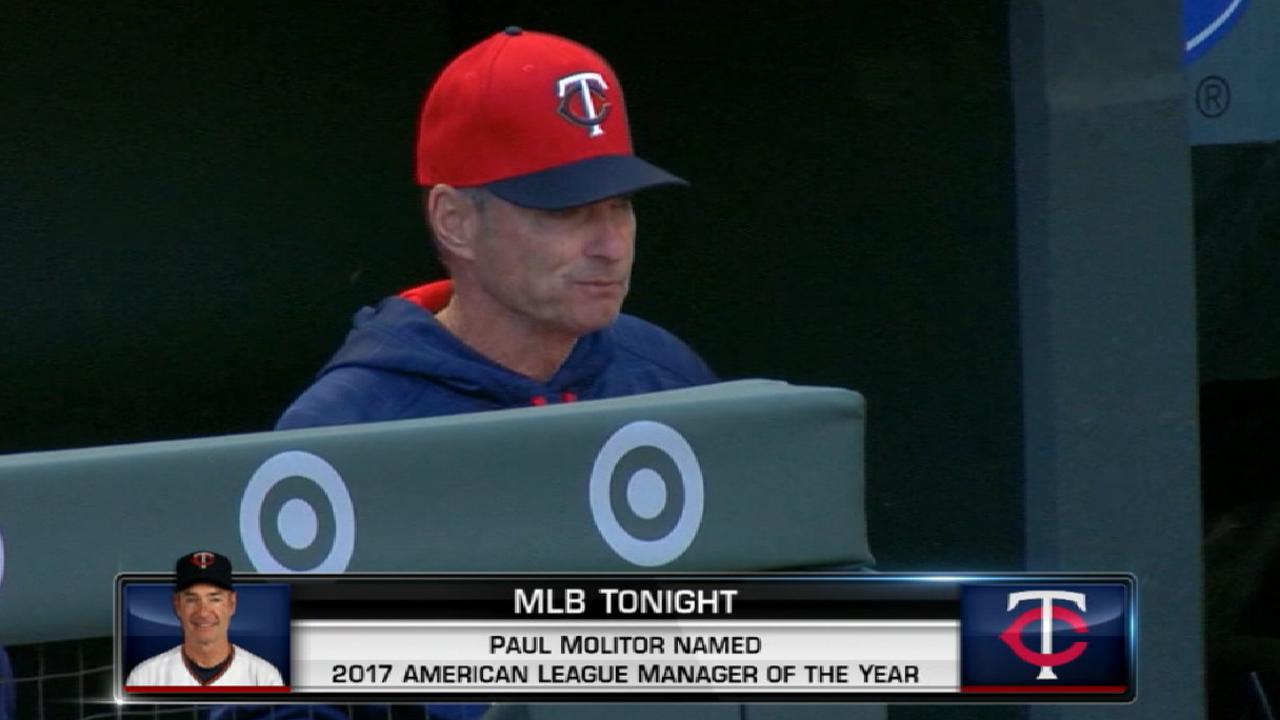 Three managers this year -- Dave Roberts of the Dodgers, Terry Francona of the Indians and A.J. Hinch of the Astros -- won 100 games. All three were finalists in their respective leagues for Manager of the Year, but none of them were particularly close to winning the award.
It brings us back to an age-old issue: It's hard to quantify a manager's performance. There are no statistics to guide us beyond the team's winning percentage and various experimental ways to gauge bullpen usage, the effectiveness of moves like the sacrifice bunt and intentional walk, and so on.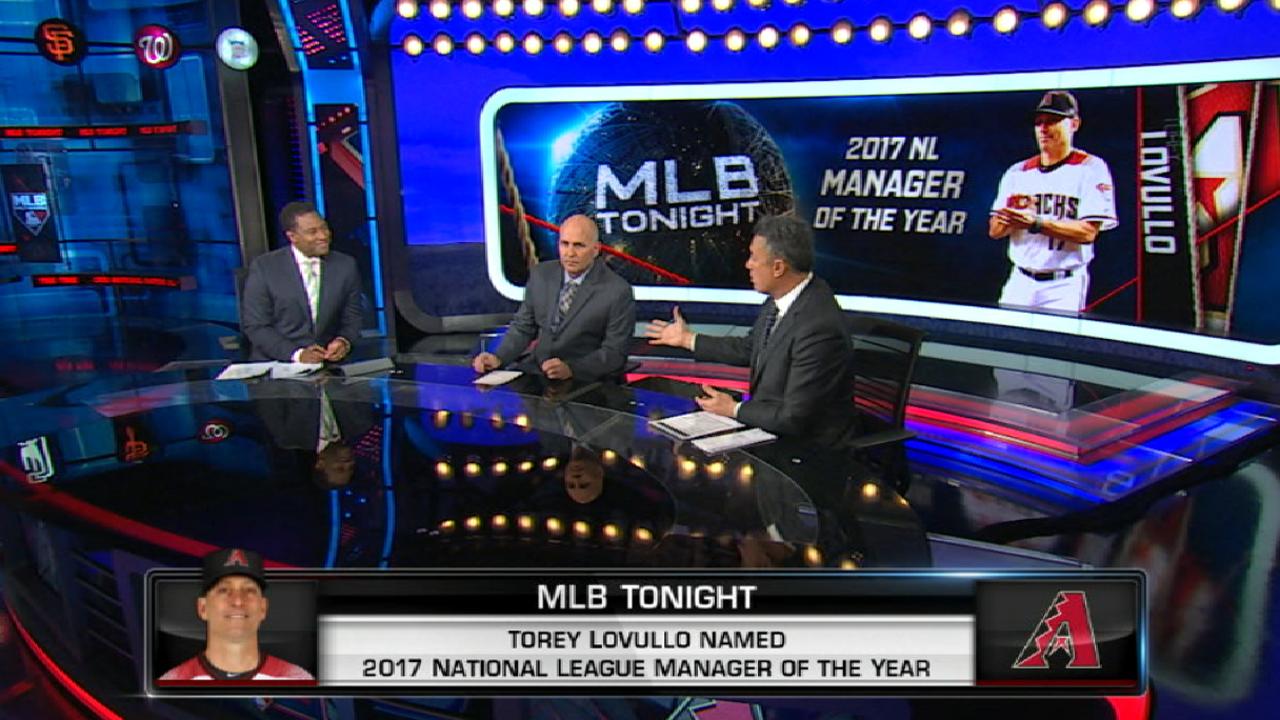 One technique some people use is to look at a team's win-loss record and compare it to the team's Pythagorean win-loss record (determined by how many runs the team scores and allows). It's a system with many flaws, but it is meant to show which manager did more with less, and it is interesting to see whose team most outperformed their Pythagorean win-loss record:
1. Andy Green, San Diego, +12
2. Ned Yost, Kansas City, +8
3. John Gibbons, Toronto, +4
4. Buck Showalter, Baltimore, +3
Obviously, Green did not get any Manager of the Year votes -- his Padres only won 71 games -- but then this is the point. It's possible that the best manager in 2017 was Green and we just don't have a a good way of identifying it.
• Complete 2017 Awards coverage
My personal viewpoint is that the managers who face huge expectations going into the season and then deliver on them should get more consideration for Manager of the Year than they often do. Francona won the award last year, when Cleveland had a big turnaround season, but I think he actually did a better job during the season this year. (Note: The voting was done before the postseason, meaning that Cleveland's playoff performance was not a factor in the voting in either season. The Esurance MLB Award for Best Manager does include postseason performance, and does not make distinction for league. That will be announced on Friday at 8 p.m. ET on MLB Network.)
AL Manager of the Year voting
| | | | | |
| --- | --- | --- | --- | --- |
| Paul Molitor, MIN | 18 | 6 | 4 | 112 |
| Terry Francona, CLE | 11 | 9 | 8 | 90 |
| A.J. Hinch, HOU | 1 | 13 | 12 | 56 |
| Joe Girardi, NYY | | 2 | 6 | 12 |
| Name, team | 1st | 2nd | 3rd | Pts |
The Tribe had to to deal with some significant injuries and a hangover from the 2016 season. After 62 games, they were just a .500 team. For much of the year -- in part because their ace, Corey Kluber, missed a month of the season -- the Tribe was last in the AL in ERA. Their star, Francisco Lindor, was hitting sluggishly; his average dropped below .250 in July.
But they just kept it together, and then went a crazy 53-15 in their last 68 games -- a stretch that, of course, that included their 22-game winning streak.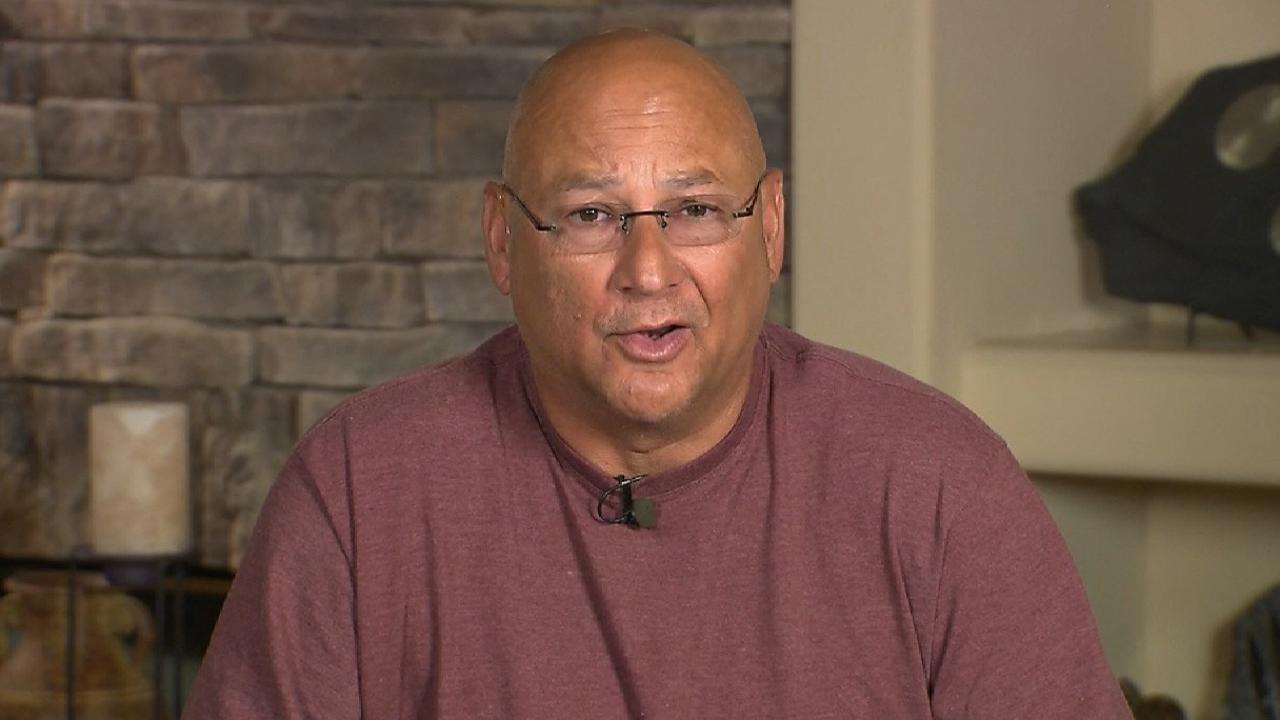 Or consider Hinch, whose team was expected to be very good and then got off to such a ridiculous start that many were preemptively calling them potentially the best team ever. Houston's season was an emotional Ferris wheel; after Hurricane Harvey flooded Houston, it all seemed to become so much more important than baseball.
And Hinch was a rock throughout, never allowing the moment or the challenge to overwhelm him or his team. It was inspiring to see how he handled things after Harvey. Again, the postseason does not count for the voting, but the way Hinch maintained his even-keeled managing when the team was down to the Yankees and the Dodgers during the AL Championship Series and World Series was representative of how he managed all year.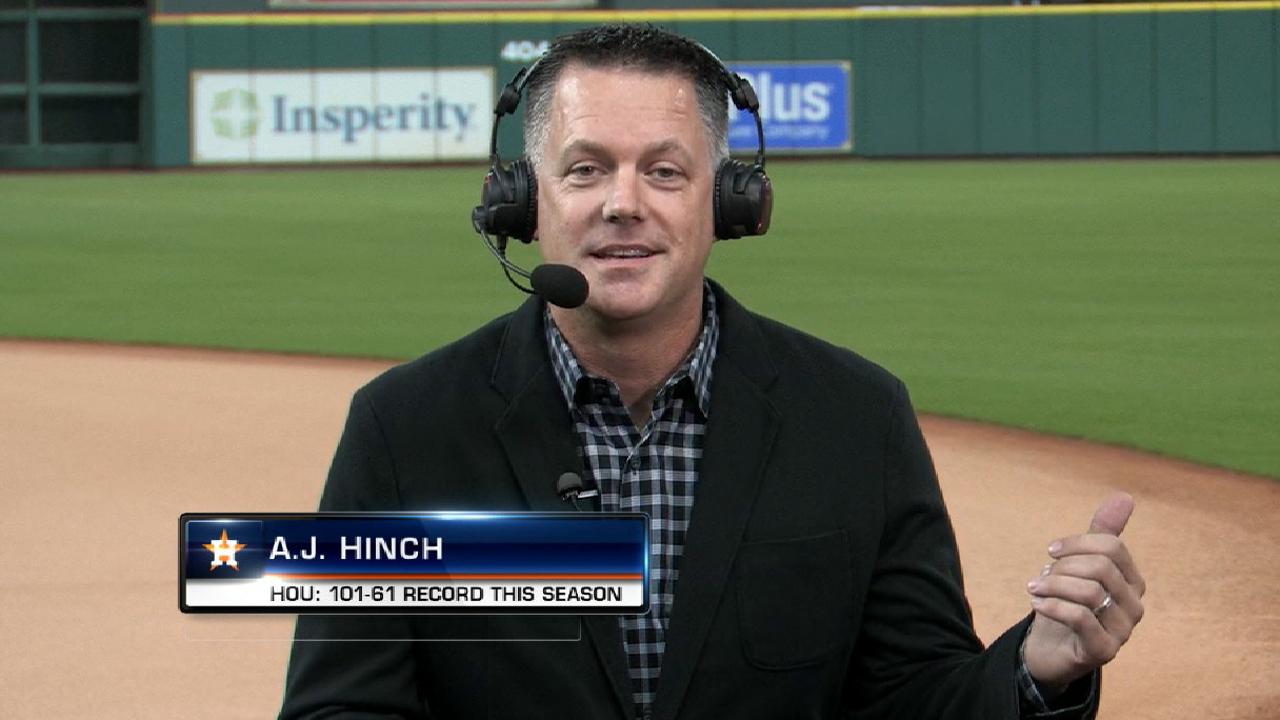 Then there was Roberts. He, like Francona, won the award last year and so was all but disqualified for it this year (only one manager, Bobby Cox in 2004-05, has won Manager of the Year in back-to-back seasons).
But you look at how he guided baseball's best team to 104 wins (most for the Dodgers since 1953). The Dodgers lost the game's best pitcher, Clayton Kershaw, for a while. They lost five-time All-Star Adrian Gonzalez for a while. They went through a dreadful stretch when they couldn't win a game. But they ran away with the National League West anyway.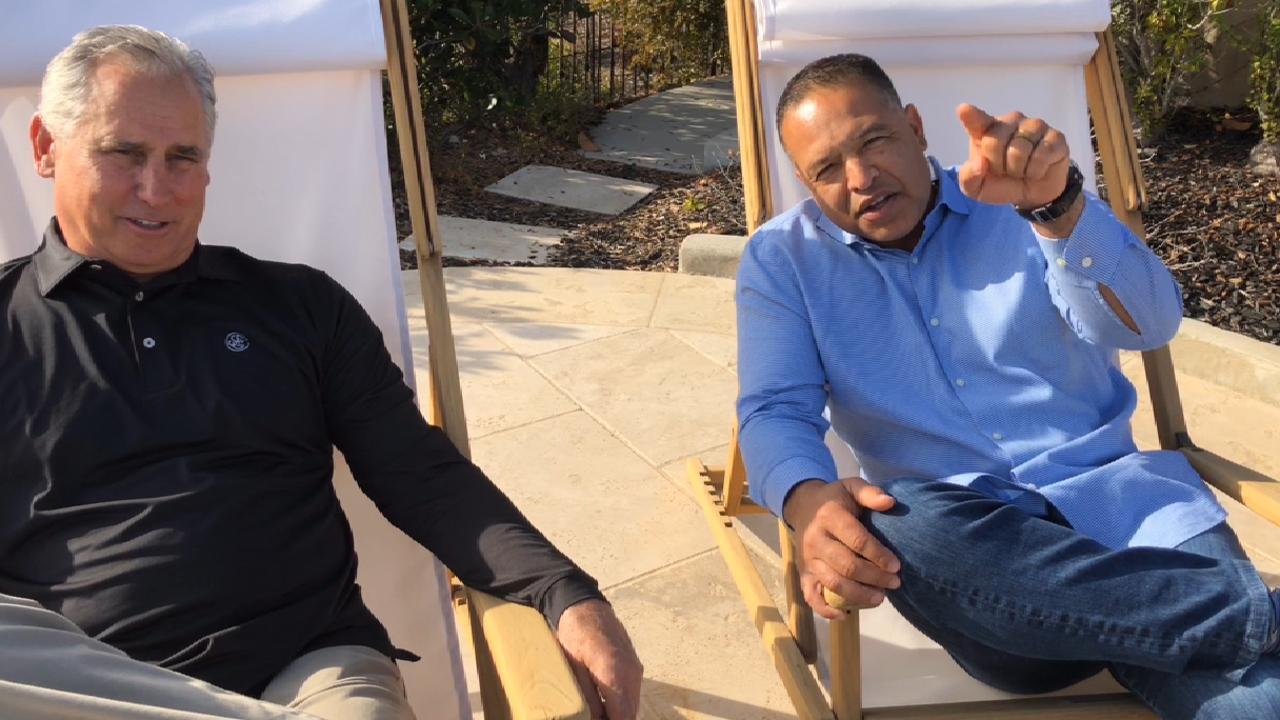 Well, in the end, Manager of the Year is how you choose to see it. I had a vote in the American League, and I voted for Francona and then Hinch. In the National League, I would have voted for Roberts.
But Molitor and Lovullo had superb years turning around teams almost nobody saw coming. And that is the traditional way to pick a Manager of the Year. If you want to get a jump on 2018, take a look at some of the teams that struggled this year. One or two of those teams might turn things around. And if they do, that's where the award will go. Who knows? Maybe it will be Green.
Joe Posnanski is a columnist for MLB.com. This story was not subject to the approval of Major League Baseball or its clubs.