Inbox: What can Tribe expect from Brantley?
Beat reporter Jordan Bastian answers questions from Cleveland fans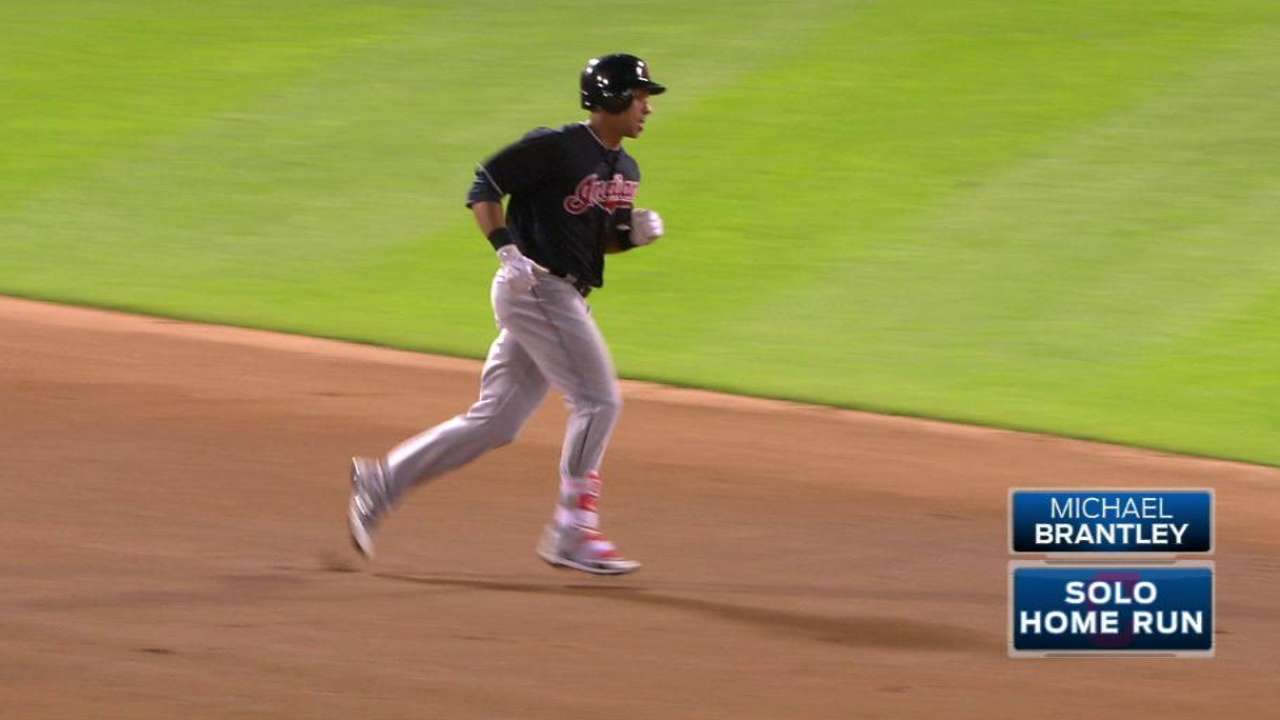 Why was signing Brantley at 12 Mil such an easy decision for FO? Santana/Bruce seemed more vital #IndiansInbox

— Michael Klaus (@mklaus14) November 6, 2017
After the Indians picked up the team options for Michael Brantley ($12 million) and Josh Tomlin ($3 million), it was Chris Antonetti, the club's president of baseball operations, who said they were "easy decisions" for Cleveland. Before we go further, in the name of context, here was Antonetti's quote:
"In both cases, they're easy decisions when you think about the people and performance and look at them as individuals. But our job is to look at a broader context and think about the individual circumstances with each player, and then also the broader context with the team."
• Submit a question to the Indians Inbox
Let's break that comment down.
The first part of Antonetti's response is surely referring to the kind of leaders both Brantley and Tomlin (longtime Indians now) have developed into behind the scenes. They are two of the veterans in the room, and they both have embodied the selfless approach that manager Terry Francona has tried to instill. Really, there is no denying that -- even when Brantley was on the disabled list -- he was a positive influence in the clubhouse. The same goes for Tomlin.
Focusing on Brantley, the "performance" element is a more complicated one -- do you consider merely time spent on the field, the production while on the field, or both? When Brantley has been healthy, he's been an above-average player. He was an American League Most Valuable Player Award candidate in 2014. He stayed on the field for most of the first half this year, and he made the All-Star team. That said, he's only played in 101 games combined (90 in '17) in the past two seasons, and he is currently questionable for the start of Spring Training due to offseason surgery on his right ankle. There is also no denying that means picking up his option comes with a lot of risk.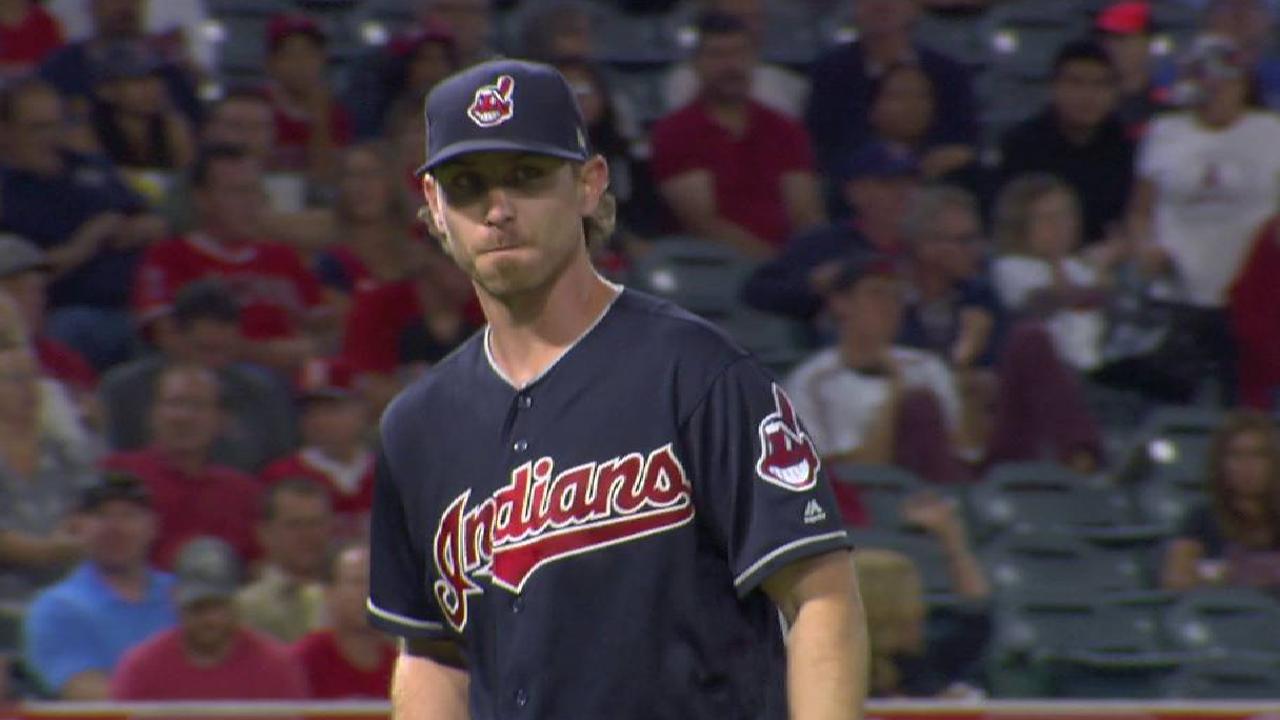 Here's something you might not realize, though. Brantley missed nearly half the year with the right ankle injury and still led all Cleveland outfielders in plate appearances. There was turbulence at all three outfield spots, and the Indians cycled through 15 outfielders this season. And, in terms of value, Brantley produced a 1.6 WAR (per Fangraphs), making his performance worth a tick above $12 million based on the projected dollar value for 1.0 WAR in free-agent dollars.
The "broader context of the team" could be taken to mean the Indians' situation this offseason. They are at risk of losing Carlos Santana and/or Jay Bruce to free agency. Signing Brantley does not necessarily mean there is no shot for Cleveland to bring those players back, but $12 million spent certainly dents the budget. Finding a player of Brantley's potential (when healthy) on a one-year deal at that price would be very difficult, though.
They couldn't have offered Brantley an incentive based deal and retained him?

— Matt Goodwin (@mattgoody2) November 3, 2017
Trying to work out a restructured contract with Brantley was certainly one way to go. All along, I thought that was the route that made the most sense. But, looking at it from Cleveland's perspective, declining the option would have made Brantley a free agent, and that increases the risk that he would explore his options on the open market and possibly sign elsewhere. Under that scenario, the offseason could potentially devolve into a complete disaster if the Indians then swung and missed with Santana and/or Bruce.
Any chance they try him out at 1st base?

— Tony Goldchain (@tonygoldchain) November 3, 2017
During our discussion with Antonetti, he was not willing to commit to saying Brantley was the left fielder. Cleveland's defensive alignment remains a bit convoluted, and it could be some time before we have more clarity. Santana is a key piece to the puzzle. If he signs with another team, then maybe asking Brantley to split his time between first base and designated hitter would make sense. Edwin Encarnacion could team with him in those roles. That could open the door for Jason Kipnis to play left and for Jose Ramirez to stay at second base. Yandy Diaz and Lonnie Chisenhall could also be options for first. There are a lot of moving parts, and few clear answers right now.
#IndiansInbox Do Indians plan to give Mejia opportunity in ST at C? If so, what gives between Gomes/Perez/Mejia? - Dan, San Diego

— Daniel Cermak (@dcermak_SD) November 6, 2017
I don't think Francisco Mejia is quite ready to make the jump to being one of Cleveland's regular catchers -- not with Roberto Perez and Yan Gomes still locked into their roles. The Indians have a great thing going defensively with their two catchers, and they both performed better at the plate over the final month. Mejia's time at third base in the Arizona Fall League introduced some versatility, and maybe it can help him reach the big leagues quicker, if the Tribe feels his bat is ready. As for catching, barring a trade this offseason, Mejia will probably fit into the picture more realistically in late 2018 or by '19.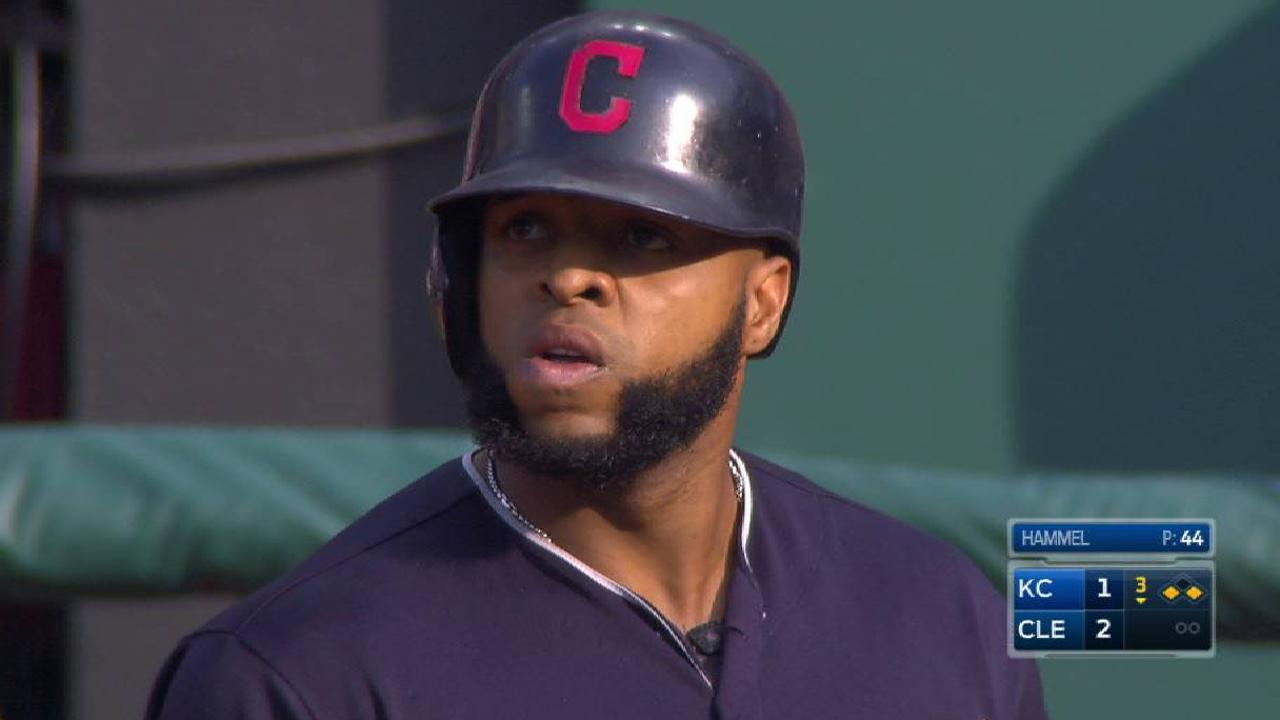 My head is spinning after reading the [qualifying offer] rules. Is a QO all that can be offered to Santana as a free agent?
-- @MichelBrewer8
No. Giving Santana the one-year, $17.4-million qualifying offer does not hinder the Indians from negotiating a longer deal with the first baseman, if that's what the two sides want. If Santana declines it, Cleveland can still try to sign him to a different contract. What the offer does is secure Draft pick compensation in the event he signs elsewhere. MLB.com's Anthony Castrovince had a great breakdown of how the process works.
Jordan Bastian has covered the Indians for MLB.com since 2011, and previously covered the Blue Jays from 2006-10. Read his blog, Major League Bastian, follow him on Twitter @MLBastian and Facebook. This story was not subject to the approval of Major League Baseball or its clubs.