Upton wins third career Silver Slugger Award
Angels outfielder set career highs in homers (35) and RBIs (109) in '17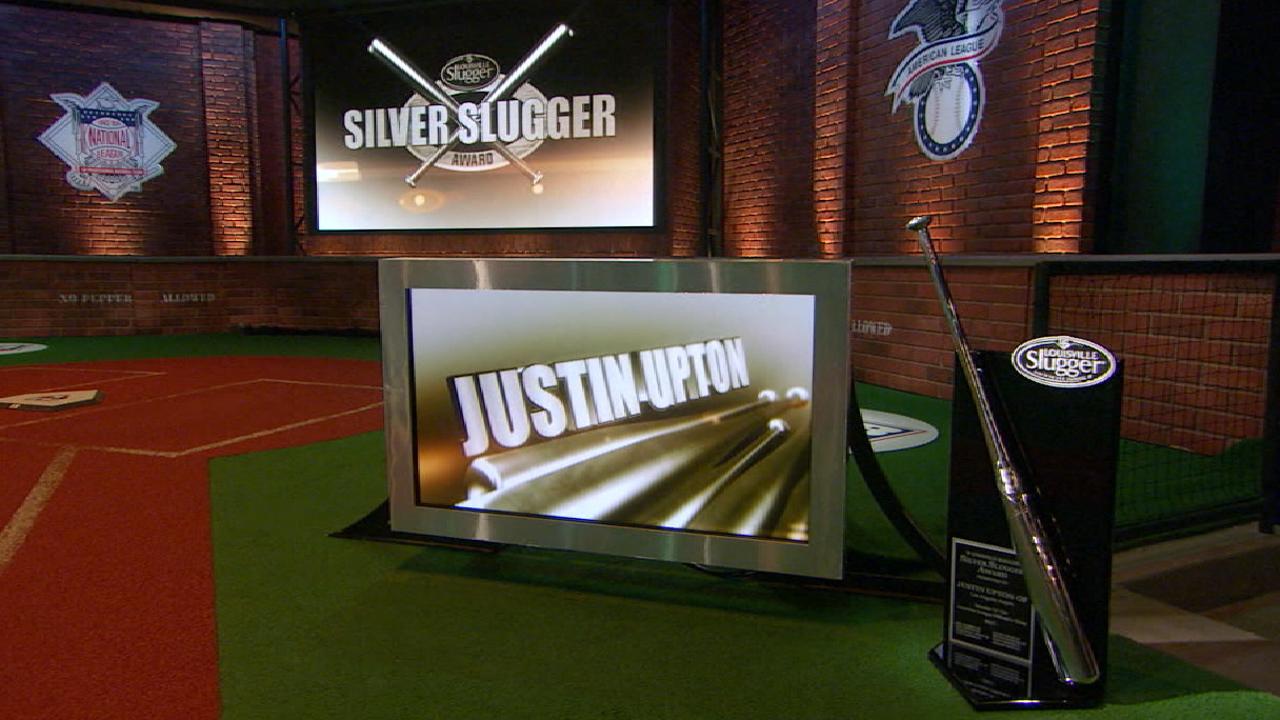 ANAHEIM -- Angels outfielder Justin Upton won his third career Louisville Silver Slugger Award on Thursday, earning recognition as one of the best offensive players at his position in the American League.
Upton, who signed a five-year, $106 million contract to stay with the Angels last week, also won the honor in the National League in 2011 with the D-backs and '14 with the Braves. The 30-year-old picked up his first AL Silver Slugger after batting .273/.361/.540 and setting career highs in home runs (35) and RBIs (109) in 152 games between the Tigers and Angels this season.
Upton is the eighth Angels outfielder to win a Silver Slugger, joining Reggie Jackson (1982), Tim Salmon (1995), Darin Erstad (2000), Garret Anderson (2002-03), Vladimir Guerrero (2004-07), Torii Hunter (2009) and Mike Trout (2012-16).
Trout, who had won the award five years in a row, came up short this season, as the Yankees' Aaron Judge and the Astros' George Springer won the other two Silver Sluggers for AL outfielders.
Trout, 26, missed 39 games with a thumb injury, but he still finished the season batting .306 with a Major League-best 1.071 OPS, 33 home runs and 72 RBIs.
The Silver Slugger winners are determined by a vote from MLB coaches and managers.
Maria Guardado covers the Angels for MLB.com. This story was not subject to the approval of Major League Baseball or its clubs.