Seager wins 2nd straight Silver Slugger Award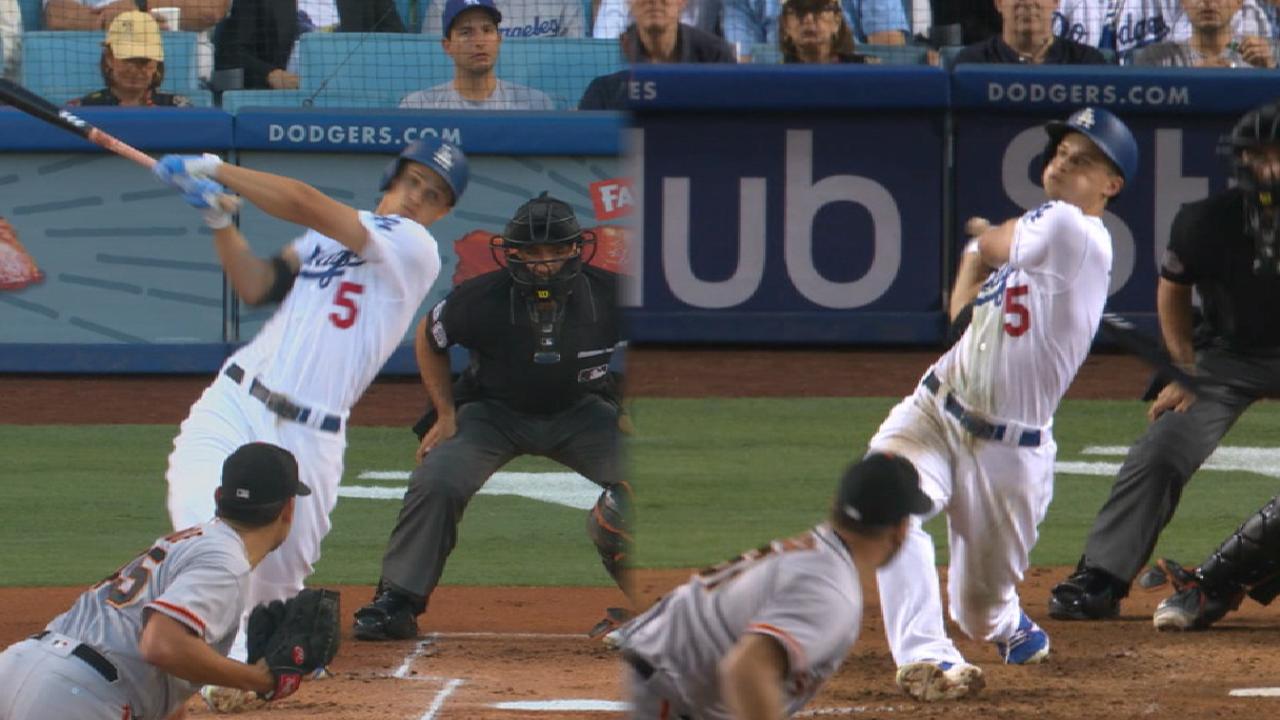 LOS ANGELES -- Corey Seager, who a year ago became the first Dodgers shortstop to win a Louisville Slugger Silver Slugger Award as the National League's best offensive shortstop, won it again on Thursday.
Seager hit .295 with 22 home runs, 77 RBIs, 85 runs scored and an .854 OPS in 145 games. The 23-year-old led NL shortstops in runs, hits (159), doubles (33) and walks (67) and was second in batting average, on-base percentage (.375) and slugging percentage (.479), and third in RBIs and home runs. His 42 multihit games tied for the club lead.
The 18th overall pick in the 2012 Draft, Seager is the youngest Dodgers position player named to two NL All-Star teams after being their first rookie shortstop All-Star since Billy Grabarkewitz in 1970. Seager became the first Dodger since Jackie Robinson to have at least 30 doubles in each of his first two seasons, and his 52 home runs as a shortstop are the most in Los Angeles history and second to Pee Wee Reese's 122 in franchise history.
The 2016 NL Rookie of the Year, Seager hit .361 with runners in scoring position in 2017, eighth in the league. His .325 average against left-handed pitching was 11th best in the league.
Seager's postseason was interrupted by a lower back strain suffered in the clincher of the NL Division Series, forcing him to miss the NL Championship Series, but he returned to homer off Justin Verlander and drive in four runs in the World Series.
Seager is the first Dodger to win Silver Sluggers in consecutive seasons since catcher Mike Piazza in 1996-97. He was a Gold Glove finalist for NL shortstops.
Ken Gurnick has covered the Dodgers for MLB.com since 2001. This story was not subject to the approval of Major League Baseball or its clubs.