#AwardWorthy: Vote for Best Executive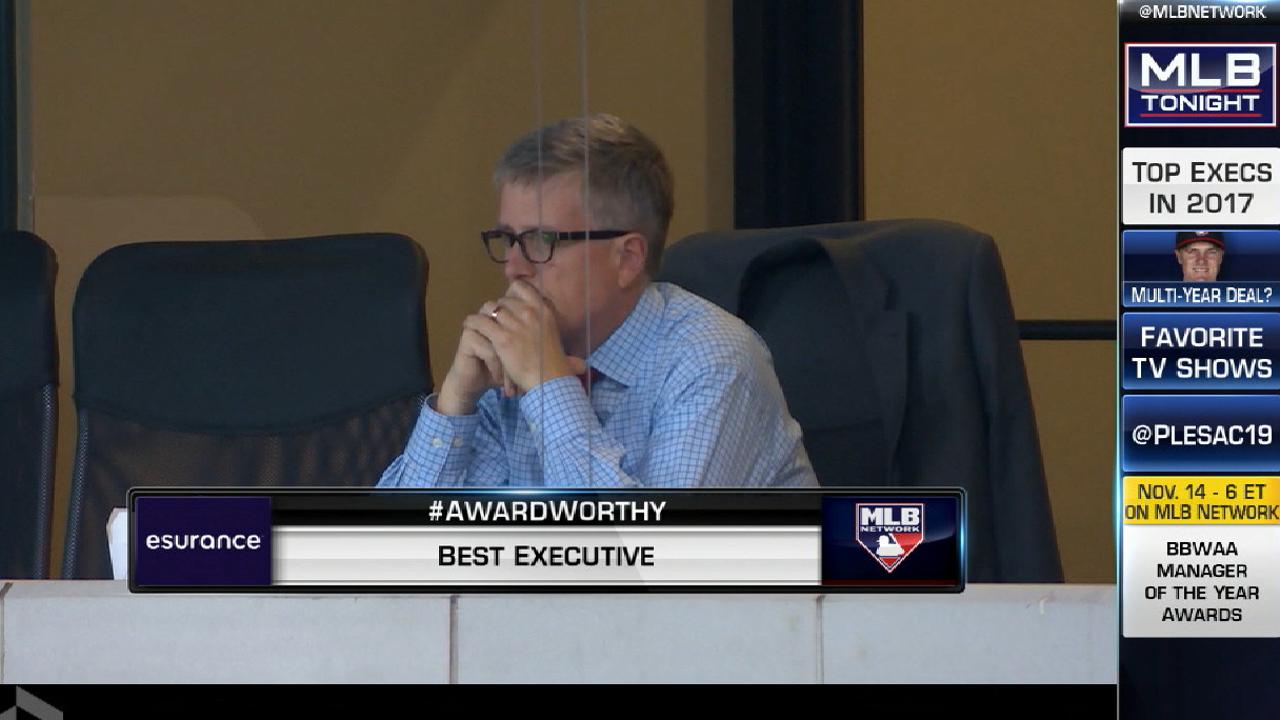 Success in the Major Leagues comes down to the players on the field, but it's the front-office executives who are ultimately responsible for putting together the best collections of talent to get the job done.
There is no shortage of baseball executives who deserve recognition for their contributions to the results on the field. Fans can help decide a winner in the Best Executive category of the Esurance MLB Awards.
• VOTE NOW: Esurance MLB Awards
The candidates include Dodgers president of baseball operations Andrew Friedman, Yankees senior vice president and general manager Brian Cashman, Indians president of baseball operations Chris Antonetti, Red Sox president of baseball operations Dave Dombrowski, Twnis executive vice president and chief baseball officer Derek Falvey, Rockies senior vice president and GM Jeff Bridich, Astros GM Jeff Luhnow, D-backs executive vice president and GM Mike Hazen, Nationals GM and president of baseball operations Mike Rizzo and Cubs president of baseball operations Theo Epstein.
The Esurance MLB Awards annually honor MLB's greatest achievements as part of an industry-wide balloting process that includes five groups, each of which accounts for 20 percent of the overall vote: media, front-office personnel, retired MLB players, fans at MLB.com and Society for American Baseball Research (SABR) members.
The MLB Awards are all inclusive, encompassing the top players and performances from both the American and National Leagues from Opening Day through the end of the postseason.
Voting led off with seven categories on Sept. 18 at mlb.com/awards, serving as the grand entrance of a program that unveiled nominees for Best Call, TV/Radio; Best Major Leaguer, Postseason; and Best Postseason Moment following the Fall Classic's final out. The ninth inning of voting begins around BBWAA Awards week, which opens when the Jackie Robinson Rookie of the Year Award winners are unveiled on Monday. Voting for the final five categories begins at 7 p.m. ET on the following dates:
Best Executive: Thursday
Best Rookie: Monday
Best Manager: Tuesday
Best Pitcher: Wednesday
Best Major Leaguer: Thursday, Nov. 16
MLB Awards season will culminate on Friday, Nov. 17, when winners are announced live on MLB Network and MLB.com starting at 8 p.m. ET.
Friedman put together a Dodgers team that won 104 regular-season games and reached the World Series, where it lost in Game 7 to an Astros club built by Luhnow.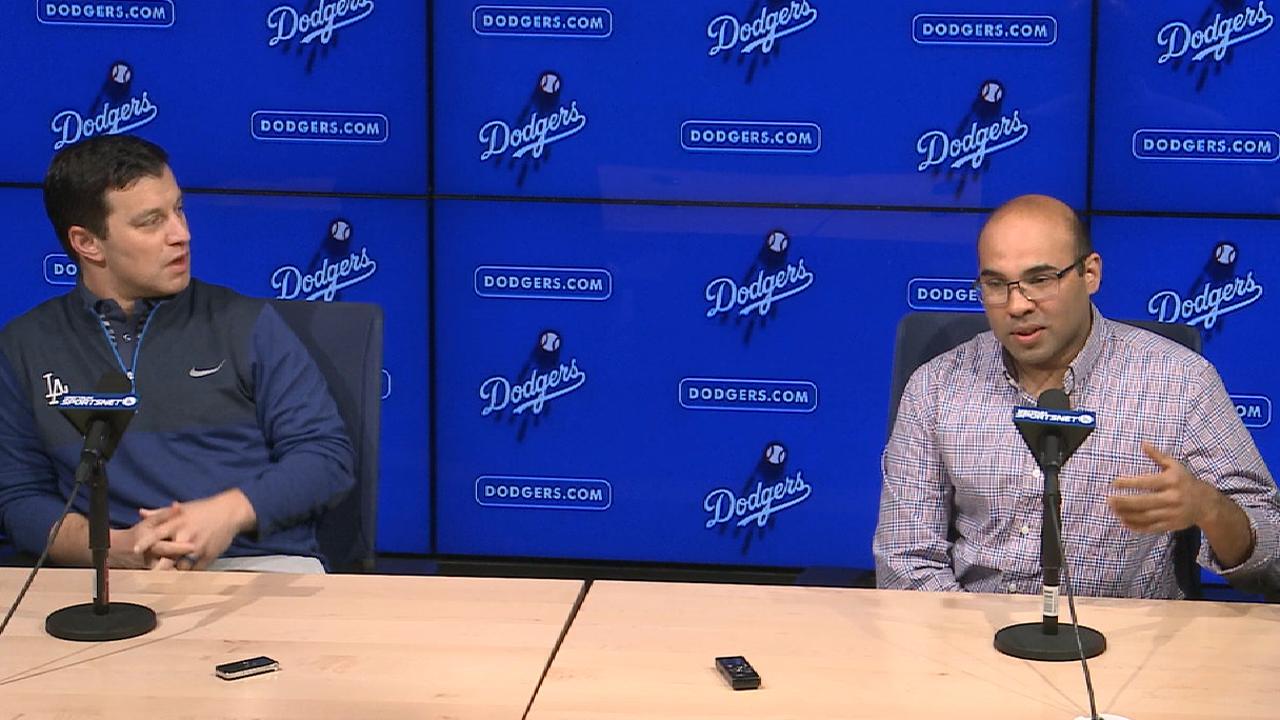 Luhnow's Astros completed his rebuilding process with the franchise's first World Series title, winning 101 regular-season games and the American League West along the way.
Cashman put the Yankees ahead of schedule, as New York reached the AL Championship Series with a young and exciting core of players.
Antonetti helped the Indians enjoy a strong season following a World Series appearance the year before; Cleveland won 102 games in the regular season and repeated as AL Central champions.
Dombrowski guided the Red Sox to their second AL East championship in as many years, and he has the club poised for contention again next season.
Hazen made a huge difference in his first season with the D-backs, pushing all the right buttons en route to a victory in the National League Wild Card Game.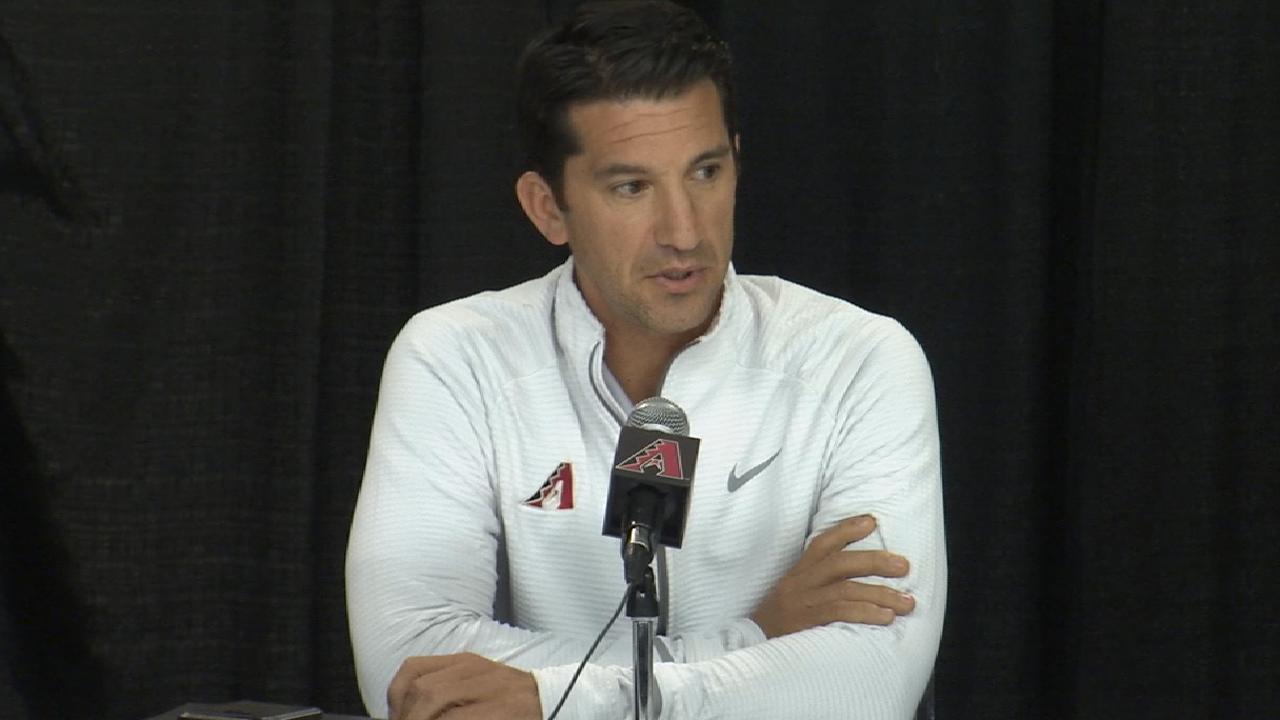 Falvey helped turn around a Twins club that lost 103 games in 2016, as Minnesota became the first MLB team to reach the playoffs the season after losing 100 or more games.
Bridich made the right moves to get the Rockies into the postseason as the second NL Wild Card, and his first-year manager, Bud Black, is a finalist for the Baseball Writers Association of America NL Manager of the Year Award.
Rizzo oversaw a Nationals team that won 97 regular-season games and captured its second straight NL East championship.
Epstein brought the Cubs back to the NL Championship Series, and they repeated as NL Central champions after ending a 108-year World Series title drought in 2016.
Austin Laymance is a reporter for MLB.com. This story was not subject to the approval of Major League Baseball or its clubs.