Top prospects Acuna, Riley turn heads in AFL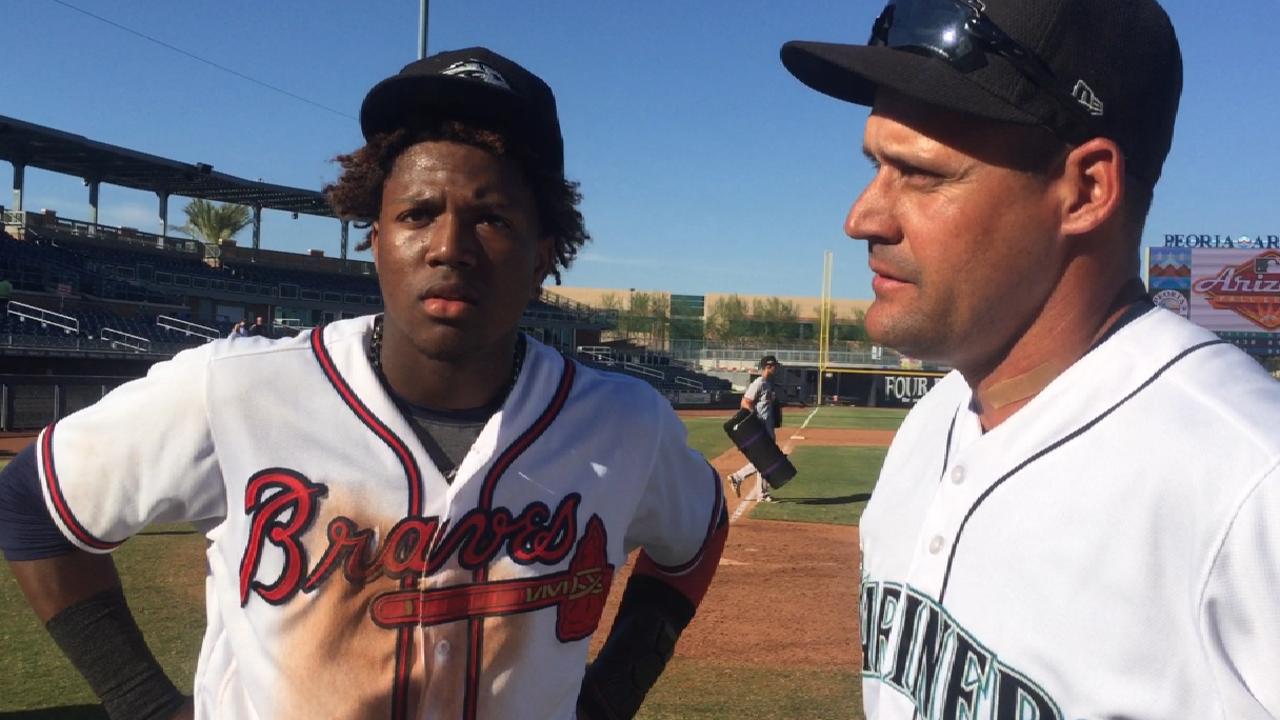 ATLANTA -- As Ronald Acuna has spent the past month showing why he might now be baseball's top overall prospect, Austin Riley has created further reason to believe he could join Acuna in Atlanta's lineup by the start of the 2019 season.
While Acuna and Riley have been the most impressive, the Braves have reason to be pleased with how many of their prospects have fared in the Arizona Fall League. Max Fried has impressively compensated for the innings lost after he was called up to the Majors, and Alex Jackson has at least reaffirmed his bat has some power potential.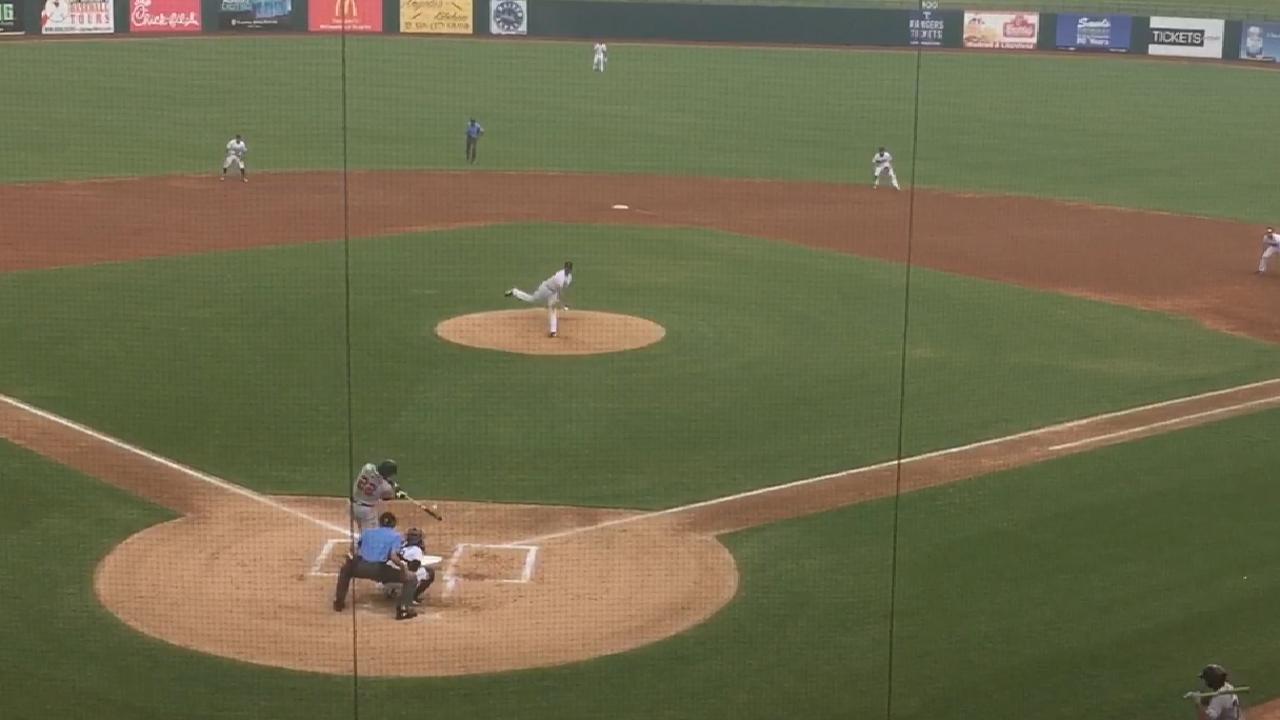 The Braves prospects are playing for Peoria, which entered Wednesday with a three-game lead atop the AFL West. The final regular-season game is scheduled for Nov. 16 and the league's championship game will be played Nov. 18.
Here is a look at how some of the Braves prospects have fared in this year's AFL:
Acuna: Currently ranked fifth, Acuna might stand as MLBPipeline's top overall prospect heading into the 2018 season. The 19-year-old outfielder breezed through three Minor League levels this summer and positioned himself to open next season on Atlanta's roster. Despite slumping during the past week, he has hit .319 and compiled a 1.004 OPS through 19 games for Peoria. His five homers tie him with Jackson and Riley for the league lead.
Riley: A lot of credit has to go to Braves scouting director Brian Bridges and his esteemed mentor Roy Clark, who recognized Riley's power potential and passed on the possibility of drafting him as a pitcher. As the 20-year-old prospect has grown into his physically imposing frame, he has quieted concerns about his defense. After recently evaluating Riley, a National League scout said, "I don't have any concerns about his glove."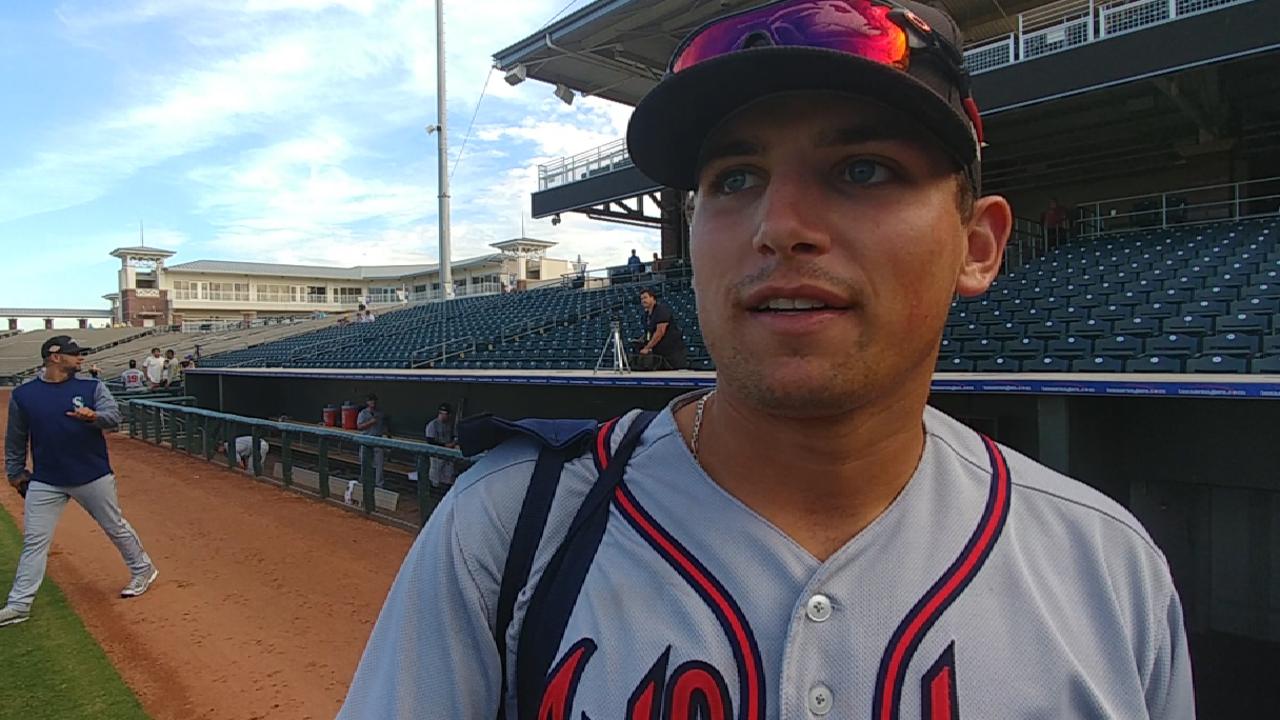 Riley has hit .327, compiled an AFL-best 1.176 OPS and collected five homers through just 49 at-bats for Peoria.
Jackson: Though he has produced strong offensive numbers throughout the year, one of the most encouraging aspects of Jackson's recent development has come on the defensive end. Converted from outfielder back to catcher following his January acquisition from the Mariners, the 21-year-old former first-round Draft pick combined to make 55 starts behind the plate for Class A Rome and Double-A Mississippi this year. Still the consensus among scouts seems that Jackson is capable of being a catcher at the Major League level.
Because there are some concerns about his swing and plate coverage, Jackson hasn't drawn the same kind of rave reviews scouts have given to Acuna and Riley. But he has at least shown some potential as he's complemented his five homers with a .283 batting average and .922 OPS.
Fried: Accounting for the success he had while spending most of this season's final two months in Atlanta's bullpen or rotation, it's not surprising to see Fried has recorded 29 strikeouts and allowed just five earned runs over 23 innings (1.96 ERA) for Peoria. The 23-year-old southpaw had allowed just one run through 19 innings before Glendale tallied five earned runs over four innings against him on Friday.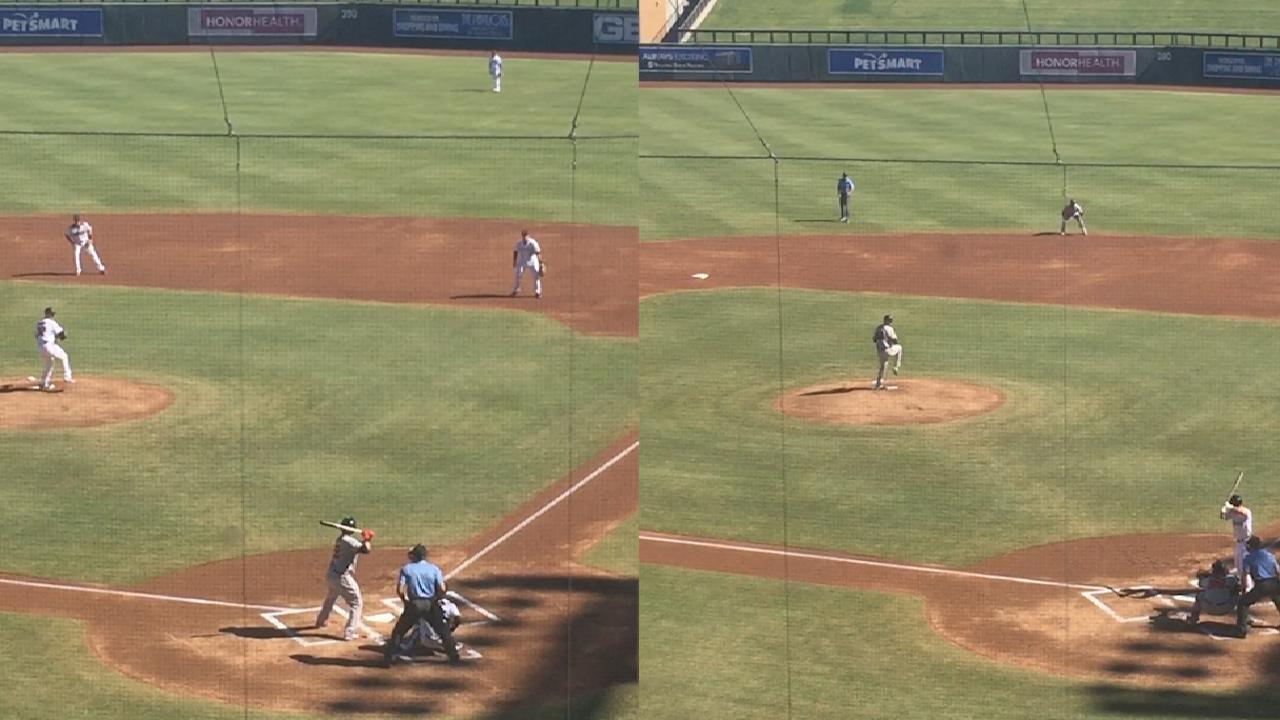 Now that he has totaled 141 innings this year, Fried should be able to enter the 2018 season without concerns regarding an innings limit. The 23-year-old hurler had not thrown more than 118 innings since 2013 , which preceded him undergoing Tommy John surgery and missing a significant portion of the next two seasons.
Touki Toussaint: Though he remains an intriguing prospect blessed with a strong arm and athleticism, Toussaint has certainly been passed by many of the talented arms in Atlanta's system. The 21-year-old right-hander has been used strictly as a reliever for Peoria. He has allowed 10 earned runs over 6 1/3 innings. Five of those runs were tallied as he recorded just one out against Glendale on Oct. 23.
Mark Bowman has covered the Braves for MLB.com since 2001. This story was not subject to the approval of Major League Baseball or its clubs.