Inbox: Why not Frazier at 2B, Harrison at 3B?
Beat reporter Adam Berry fields questions from Bucs fans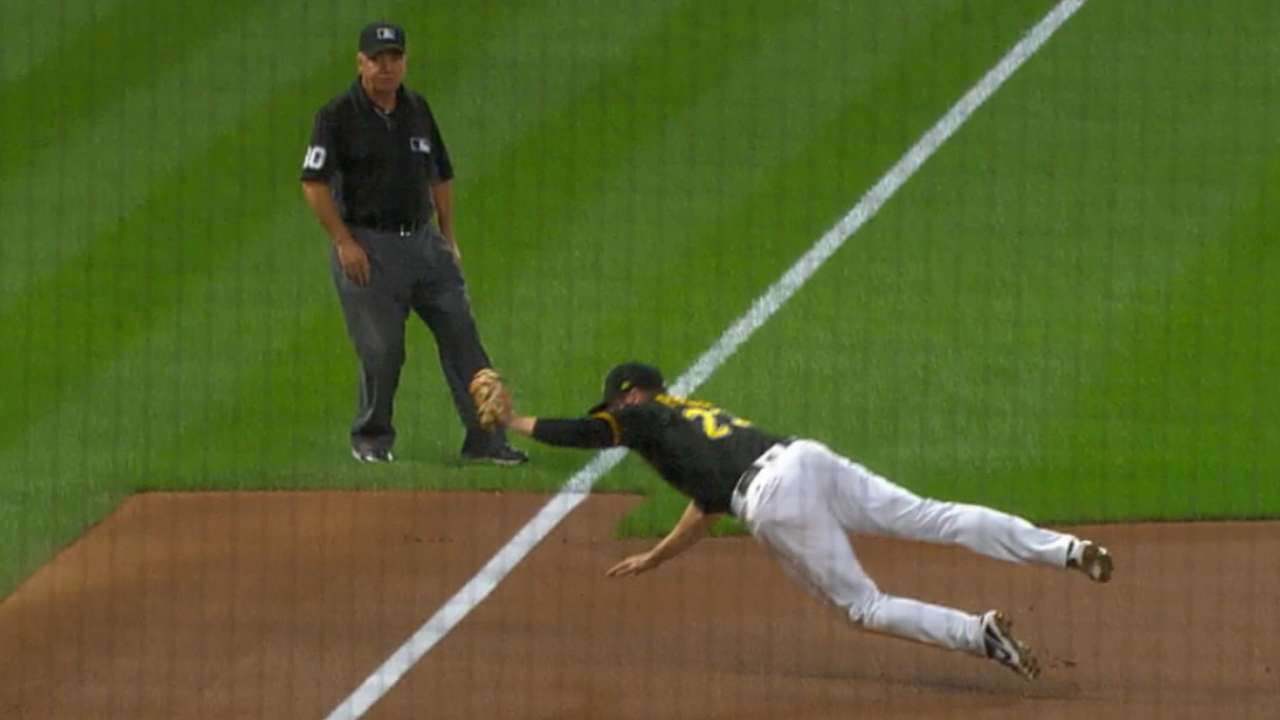 Why does no one mention starting Adam Frazier at second base and Josh Harrison at third with David Freese being a fill-in?
-- Don M., Sarver, Pa.
I think you could see all three of them involved in a rotation at second and third base if Jung Ho Kang can't acquire a work visa and rejoin the Pirates.
Manager Clint Hurdle is keen on the idea of moving around Harrison, believing that versatility brings out the best in him, so he'll probably continue to bounce between second and third. That's why you haven't heard much about Harrison being the everyday guy at third again. Defensive metrics also show that Frazier hasn't fared very well at second.
• Submit a question to the Pirates Inbox
Freese, the everyday third baseman in Kang's absence, was outstanding in some ways; he was a Gold Glove Award finalist and led the team with a .368 on-base percentage. But he admittedly wore down and ranked last among qualified third basemen in homers (10) and slugging percentage (.371).
Switching Harrison between second and third will make him an everyday player while lightening Freese's workload and getting Frazier's bat in the lineup. Then it's just a matter of filling in the gaps during injuries and/or off-days, and the Pirates have options. The trick for Hurdle will be divvying up that playing time.
Sean Rodriguez is a natural second baseman, and he might be their best alternative at third, too. Max Moroff is solid at either position. Jose Osuna is going to try to play third during winter ball, which would give them another option to spell Freese and keep Harrison at second, where he's totaled 14 Defensive Runs Saved over the past two years.
The Pirates would be better off if Kang returns, hits 25-30 homers and keeps their bench depth intact, of course. Or they could replace Kang through free agency or a trade, not from within.
MLB.com's Jim Duquette on Monday mentioned Zack Cozart, who would be an interesting fit as a shortstop with some power potentially moving over to third base. (Sounds kind of like Kang in 2015, right?) But any acquisition would come at a cost, and the Pirates' payroll is already pushing $100 million.
Since the Pirates are always looking to save money, what are the chances they dump oft-injured Francisco Cervelli and Chris Stewart, and go with Elias Diaz and Jacob Stallings [at catcher]?
-- Marion N., Pittsburgh
The Pirates have already cut ties with Stewart by declining his 2018 option. That all but officially makes Diaz the backup, essentially promoting Stallings to "next-man-up" status unless they bring in another veteran.
They seem prepared to head into next season with Cervelli as the starter and Diaz backing him up. So the scenario you suggested doesn't seem all that likely, even though dealing Cervelli would free up 2018-19 payroll to spend elsewhere.
One thing to remember: It likely will take more than two or three catchers to get through the season, and MLB-ready depth disappears quickly. The Pirates were reminded of that when they used six catchers in 2016 and again as they memorably had to call up John Bormann from Bradenton for one day this year.
Do you think the Pirates will ever invest or develop a dominant left-handed starter? Having five right-handed pitchers is not the best decision for a rotation.
-- Branden S., Harmony, Pa.
Sure, a quality lefty would mix it up and play particularly well at PNC Park, but the Pirates want their five best starters in the rotation, regardless of which hand they throw with.
They invested in Francisco Liriano, who thrived before his massive step back in 2016. They gave Jeff Locke plenty of chances. They dealt Neil Walker for Jonathon Niese, who struggled from the start. They had a half-season of success with J.A. Happ but didn't ante up to re-sign him.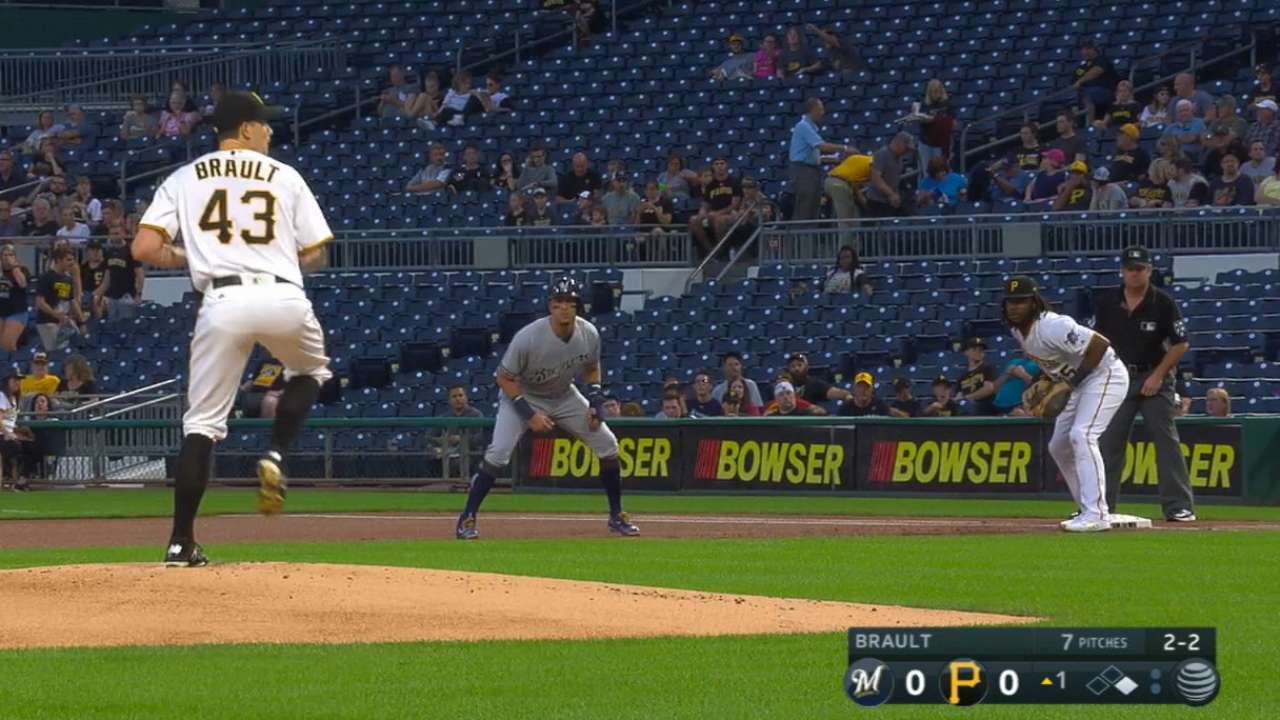 Lefty Steven Brault will compete for a spot in their rotation again next spring. At this point, all of his competition will be right-handed -- as are Mitch Keller and Shane Baz, the Pirates' top pitching prospects. They have some lefties in the system who could eventually impact the rotation, though.
Keep an eye on prospect Taylor Hearn, the other lefty in the Mark Melancon-Felipe Rivero trade, with a fastball touching triple digits. Brandon Waddell is more of a command/control type, but he could find a spot in the back of the rotation over the next few years. Further down the line, younger lefties worth watching include 2016 Draft pick Braeden Ogle, Oddy Nunez, Ike Schlabach and Domingo Robles.
Adam Berry has covered the Pirates for MLB.com since 2015. Follow him on Twitter and Facebook and read his blog. This story was not subject to the approval of Major League Baseball or its clubs.