Players rule: Judge is AL's top rookie
Yankees' phenom honored by jury of his peers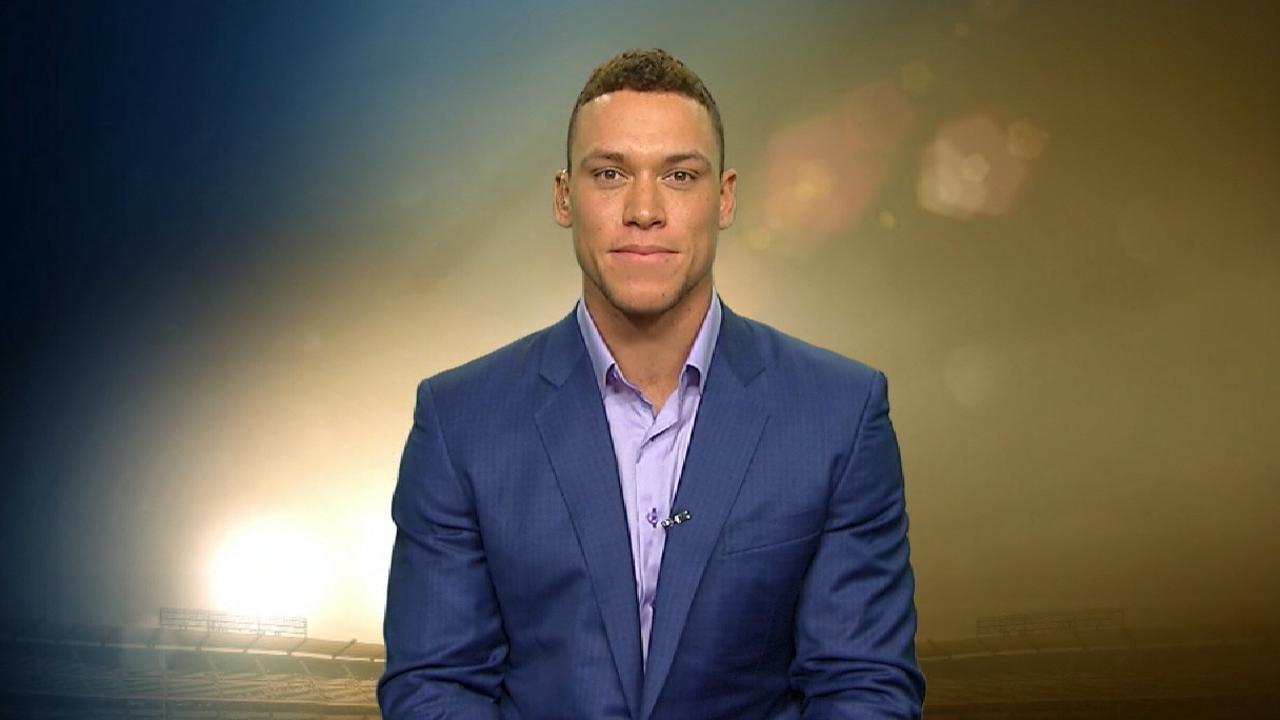 NEW YORK -- Aaron Judge has scored the first honor in what promises to be a busy hardware season for the Yankees slugger, having been announced on Wednesday night as the Players Choice Outstanding Rookie in the American League.
Judge beat out Andrew Benintendi of the Red Sox and Trey Mancini of the Orioles for the award, which was voted on by the players in September. For the seventh consecutive year, the Players Choice Awards were announced exclusively on MLB Network.
• VOTE NOW: Esurance MLB Awards
"It's amazing, especially getting it from your peers who are going through the daily grind like you are every day, day in and day out," Judge said. "To get recognized by them is quite an honor and quite an accomplishment. For me, I've got to thank my teammates and the Yankees organization for everything this past year and giving me the opportunity to play right field at Yankee Stadium. It's a dream come true."
The awards benefit the Major League Baseball Players Trust, the charitable foundation created and run by the players themselves. As part of the award, Judge can designate a charity to receive a $20,000 grant.
"We've got a couple of different charities in mind," Judge said. "I've been talking with my family a little bit. It's going to be something involving children and youth. That's something that's kind of dear to my heart, helping out our youth in the community. I'm going to think about it and pray about it a little bit, and make a decision."
#AllRise & congratulate @TheJudge44 @Yankees #ALOutstandingRookie #PlayersChoiceAwards17 presented by @MLBTheShow on @MLBNetwork pic.twitter.com/s5MakXKCDr

— #MLBPA (@MLB_PLAYERS) November 9, 2017
Judge set a rookie record with an AL-leading 52 homers, batting .284/.422/.627 in 155 games. He was selected as the AL's Rookie of the Month four times, leading the AL in runs (128) and walks (127) while ranking second in RBIs (114), on-base percentage (.422) and slugging percentage (.627).
"If they go 500 feet or 330 feet, they all feel pretty good," Judge said. "To be honest, you don't even feel it touch the bat."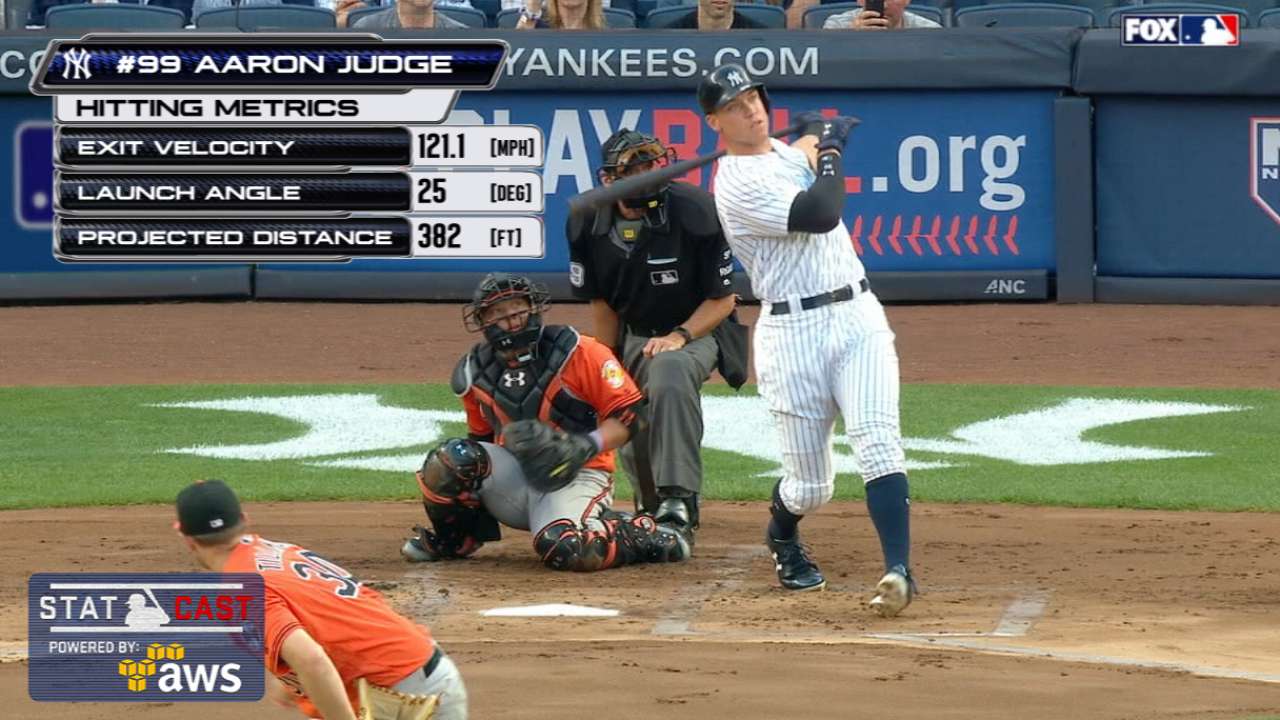 Judge was also a finalist for the Players Choice AL Outstanding Player award, which went to Jose Altuve of the Astros. Luis Severino was a finalist for the Players Choice AL Outstanding Pitcher award, which went to Corey Kluber of the Indians.
David Robertson was a finalist for the Marvin Miller Man of the Year Award, named in honor of the MLBPA's first executive director and given annually to the player who inspires others through his on-field performances and contributions to his community. Anthony Rizzo of the Cubs was recognized as the winner.
Bryan Hoch has covered the Yankees for MLB.com since 2007. Follow him on Twitter @bryanhoch and on Facebook. This story was not subject to the approval of Major League Baseball or its clubs.