MLB.com Columnist
Jon Paul Morosi
Sources: MLBPA to meet with Ohtani's agency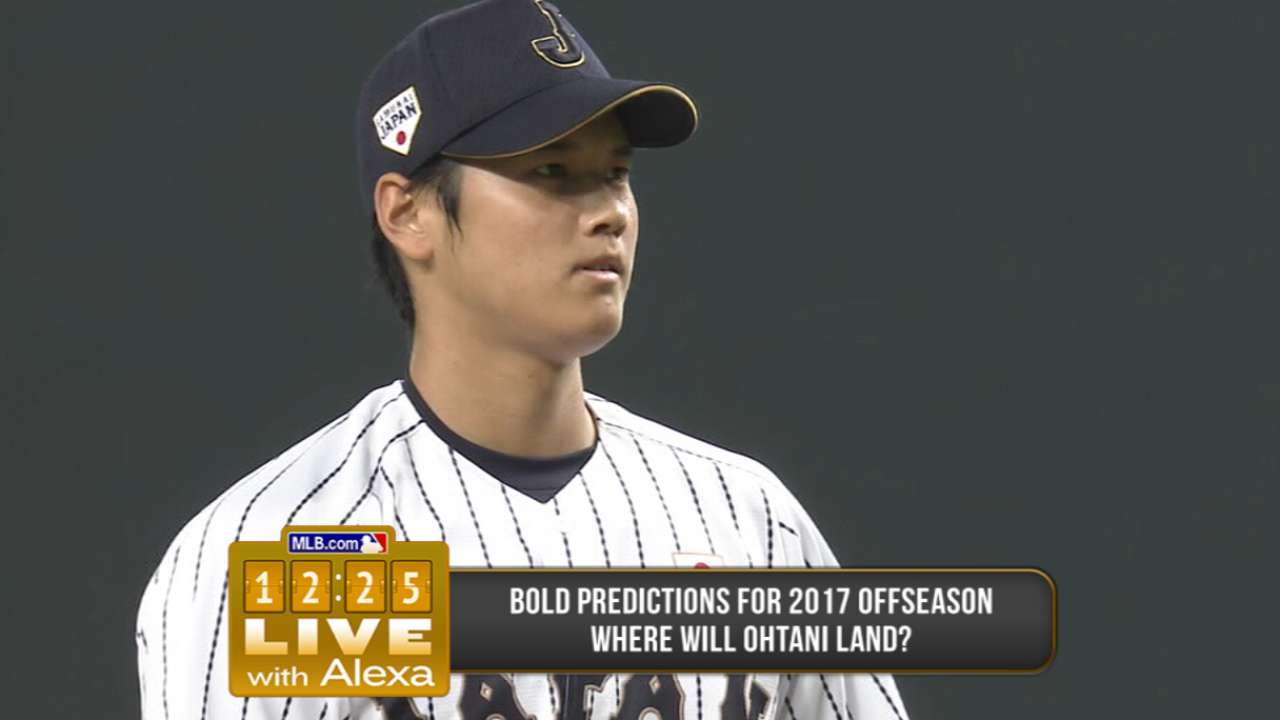 Shohei Ohtani is making his way toward his dream of playing in Major League Baseball.
Now that Ohtani has chosen Los Angeles-based Creative Artists Agency to represent him in contract negotiations with MLB teams, sources say that officials with the MLB Players Association are in the process of scheduling a formal meeting with CAA regarding Ohtani in the coming days.
After that session, Ohtani's wishes will be conveyed through the MLBPA to the MLB officials in charge of negotiating a new system of transfer regulations with Japan's top league, Nippon Professional Baseball. Neither MLB nor the MLBPA has officially commented on the negotiations.
Sources involved in the MLB/NPB negotiations told MLB.com that they are optimistic that Ohtani's requests will act as a pivot point in talks, helping the sides achieve a breakthrough that would yield a new posting system for players moving from Japan to MLB.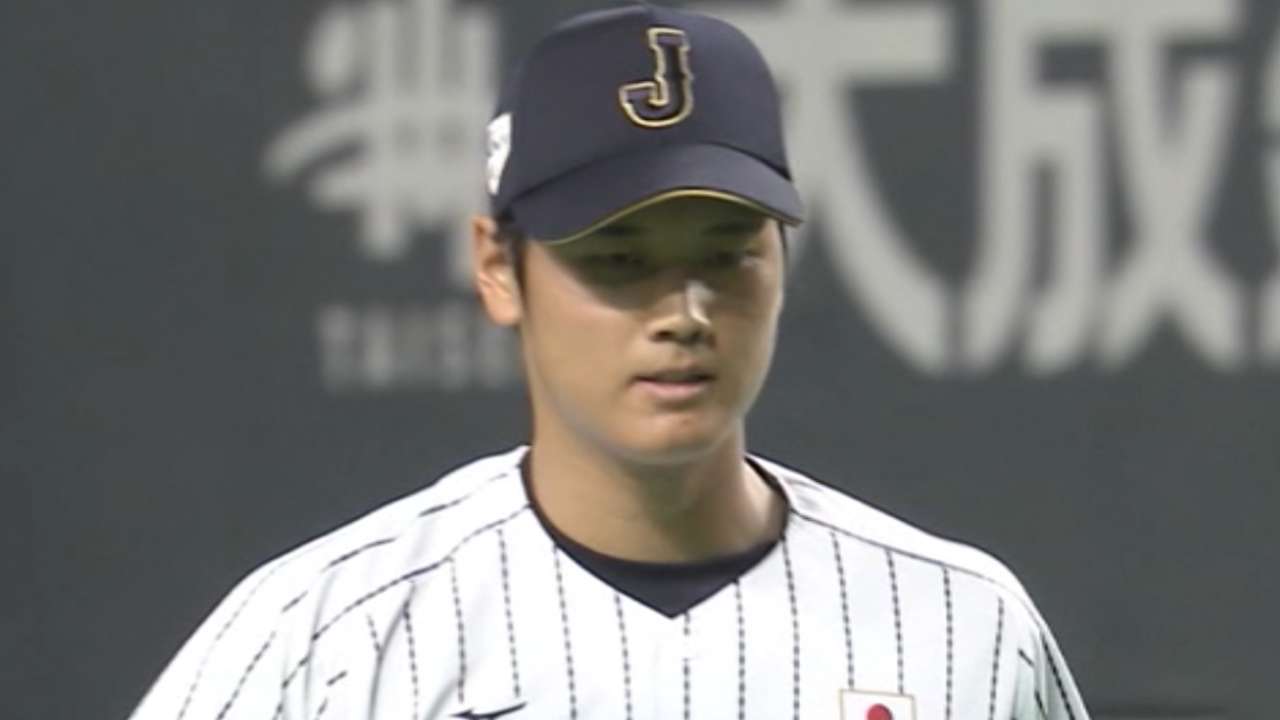 The union is seeking Ohtani's input because the MLBPA wants to be certain he's aware that a proposed extension of previous posting rules would result in his NPB club receiving more money than him in any transaction this winter, according to one source which confirmed an earlier New York Post report. Even though Ohtani is not yet an MLBPA member, union officials want to make sure he has a voice in the negotiations. And MLBPA approval is required for any formal transfer agreement between MLB and NPB.
Many talent evaluators with MLB teams believe Ohtani -- a right-handed pitcher and left-handed hitter -- can star in the Majors as early as next year, on the mound and in the batter's box. But until MLB and NPB reach a new posting agreement, there's no mechanism for his team, the Hokkaido Nippon-Ham Fighters, to make him available to MLB clubs. The old posting agreement between MLB and NPB expired on Oct. 31.
As first reported by MLB Network Insider Joel Sherman, negotiations stalled on the question of how Japanese clubs should be compensated when MLB teams sign their players through the posting process. Under the previous system, MLB clubs paid Japanese teams a release fee of up to $20 million.
MLB and NPB had made progress on a new agreement under which the NPB club would receive a percentage of the player's guaranteed contract. The Fighters, though, have withheld their support for that concept since Ohtani, 23, is very likely to sign for less than $5 million -- and possibly less than $1 million -- because of bonus limitations in the Collective Bargaining Agreement on international players under 25 years old.
MLB is willing to grant an exception to the Fighters and allow them to receive the full $20 million posting fee, Sherman reported. The MLB Players Association has not given its approval to that concept, in part because the Japanese team would come away with a substantially greater windfall than the player himself.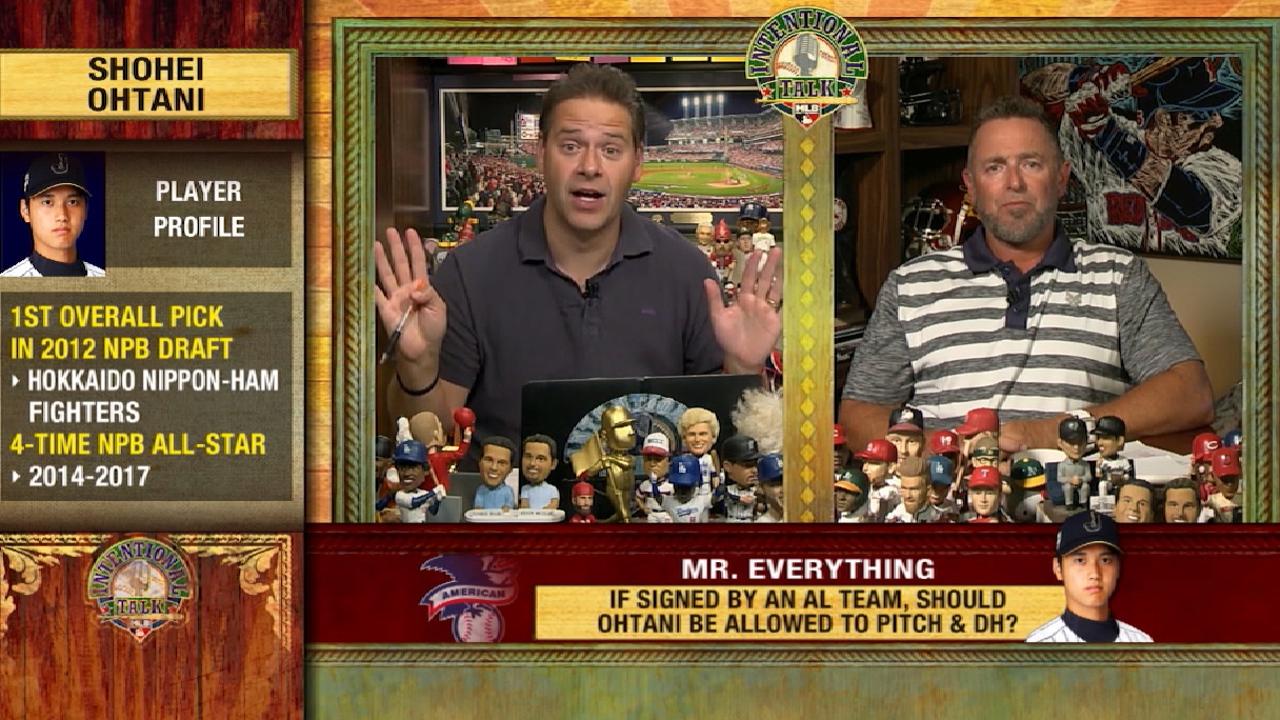 While Ohtani is already the most talked-about free agent in MLB circles, precedent suggests there's not profound urgency to have a posting agreement finalized during this initial week of free agency. During the offseason of 2013-14, MLB and NPB did not agree on a new deal until Dec. 16; Masahiro Tanaka was posted a little more than one week later. The Fighters did not formally announce the posting of Yu Darvish until Dec. 8, 2011, and he signed with the Rangers more than one month after that.
In addition, the relatively small financial commitment required to sign Ohtani suggests that a large majority of MLB teams would be comfortable signing him during Spring Training, if it was necessary to wait that long.
One source with knowledge of the posting negotiations cautioned that multiple issues remain, beyond the compensation received by NPB teams when players leave for MLB clubs.
Hideaki Wakui, a right-handed pitcher with the NPB's Chiba Lotte Marines, also has indicated that he plans to pitch in MLB starting next season, according to The Japan Times. However, Wakui has accrued enough service time to become an unfettered international free agent. As a result, he is in a separate category from Ohtani and not subject to posting rules. The upside of Wakui, 31, is most likely as a No. 4 or 5 starter in the Major Leagues.
Jon Paul Morosi is a reporter for MLB.com and MLB Network. He has also covered baseball for FOX Sports, the Detroit Free Press, and the Seattle Post-Intelligencer. This story was not subject to the approval of Major League Baseball or its clubs.