Inbox: Will a lefty join the Phillies' rotation?
Beat reporter Todd Zolecki answers questions from Philadelphia fans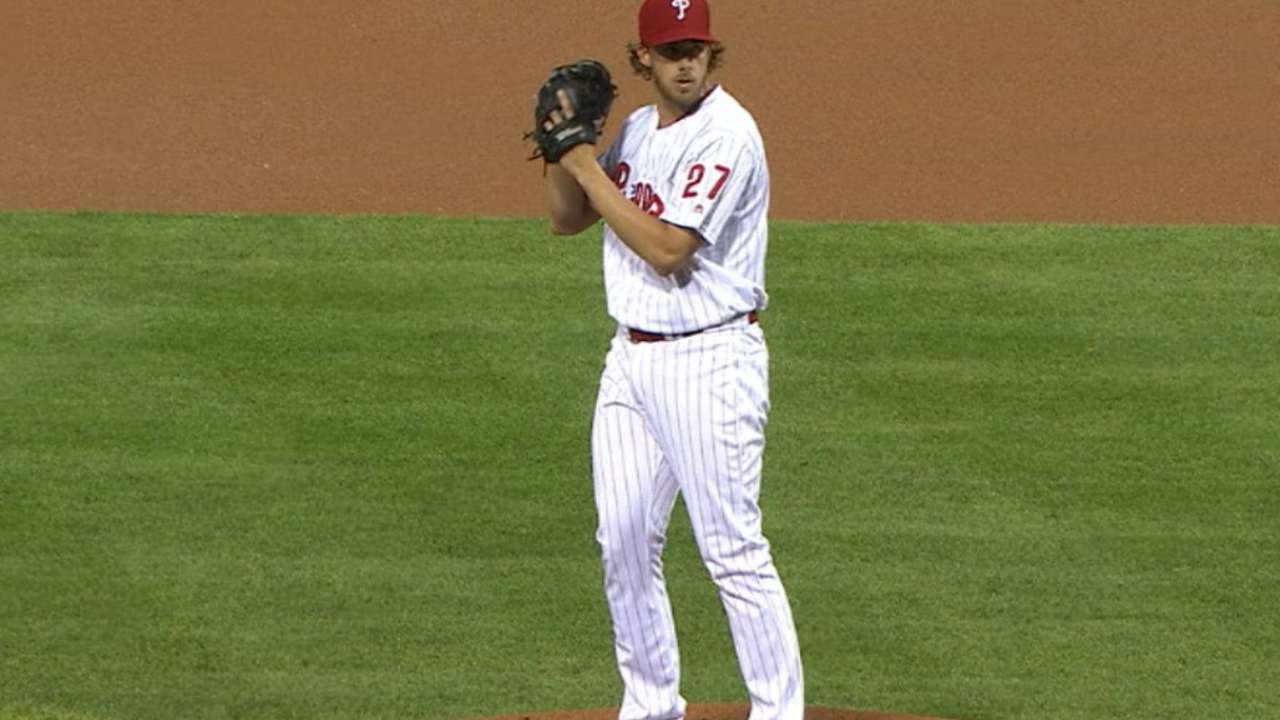 Do you think a free-agent pitcher like Jason Vargas should be high on the Phillies' list? We need lefty starters.
-- Sean F., St. Petersburg, Fla.
The Phillies have not had a left-handed pitcher start a game since Adam Morgan on Sept. 28, 2016, beginning a streak of 166 games of right-handed starters. Vargas, who turns 35 in February, is intriguing. He went 18-11 with a 4.16 ERA in 32 starts with the Royals this past season, although he carried a 6.59 ERA in his final 11 starts. Vargas is unlikely to command a massive multiyear contract, so in that sense, he seems to fit the Phils' plans.
• Submit a question to the Phillies Inbox
But left-handed or right-handed is less important than the fact that the Phillies simply need more reliable starting pitching. The only question is how many starters will they acquire in the offseason -- one or two? If they find two, they have three jobs locked up with Aaron Nola getting the third one. The remaining two likely will go to some combination of Jerad Eickhoff, Vince Velasquez, Nick Pivetta, Zach Eflin, Jake Thompson, Ben Lively and Mark Leiter.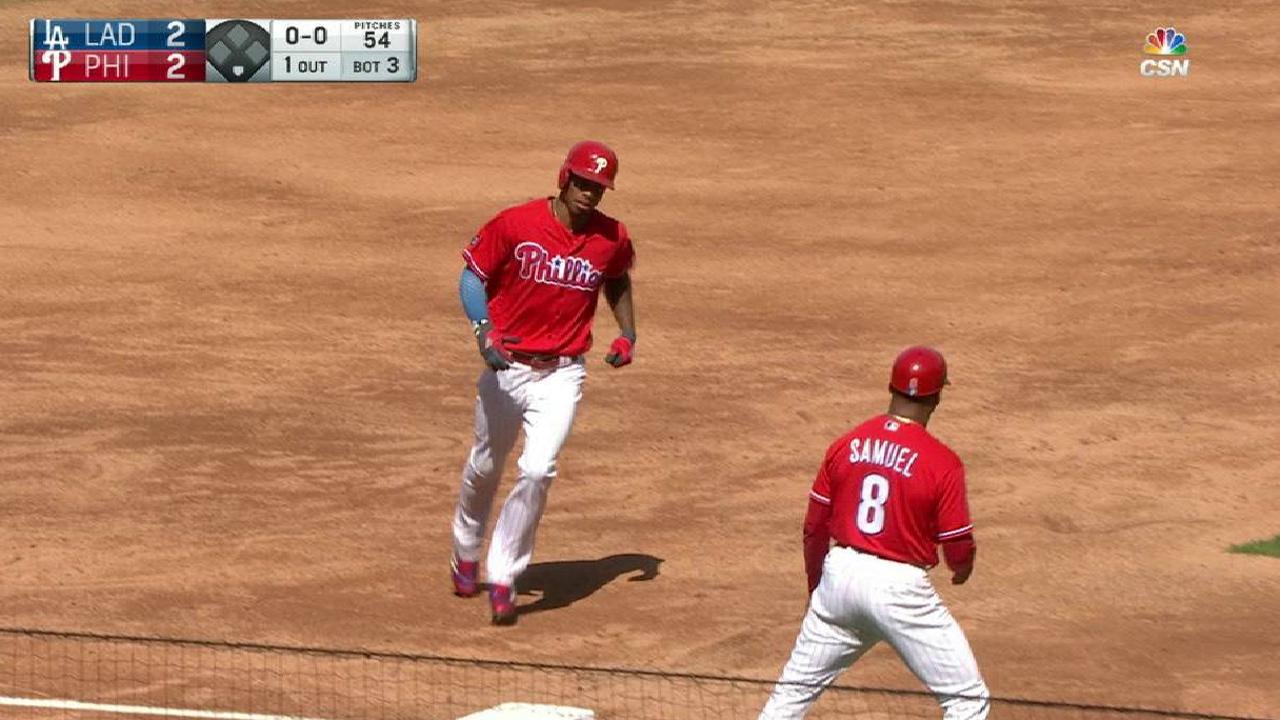 Do you think the Phillies take a run at Mike Trout? Would a deal involving Nick Williams, Cesar Hernandez/No. 3 prospect Scott Kingery and a couple pitchers work?
-- Kevin D., Landsale, Pa.
If the Angels called Phillies general manager Matt Klentak and said, "Hey, we're looking to trade Trout," the Phils would be foolish not to take a run at him. Trout is the best player in baseball, and he is on pace to be one of the greatest players in history. (He's also from the area. Have you heard?) I have seen numerous trade proposals from Phillies fans for Trout, but so far, I have not seen one that made me say, "Wow, that actually might be enough."
Always look at your trade proposal from the other team's perspective. Ask yourself, "Would I trade one of the greatest players in baseball history for these players?" Remember, it's not only quantity of talent, it's also quality. And even then, these are prospects or players that have not established themselves in the big leagues. Personally, I'm not trading Trout unless I get an absolutely incredible return. But if it's an incredible return, perhaps it's too much for the other team, too.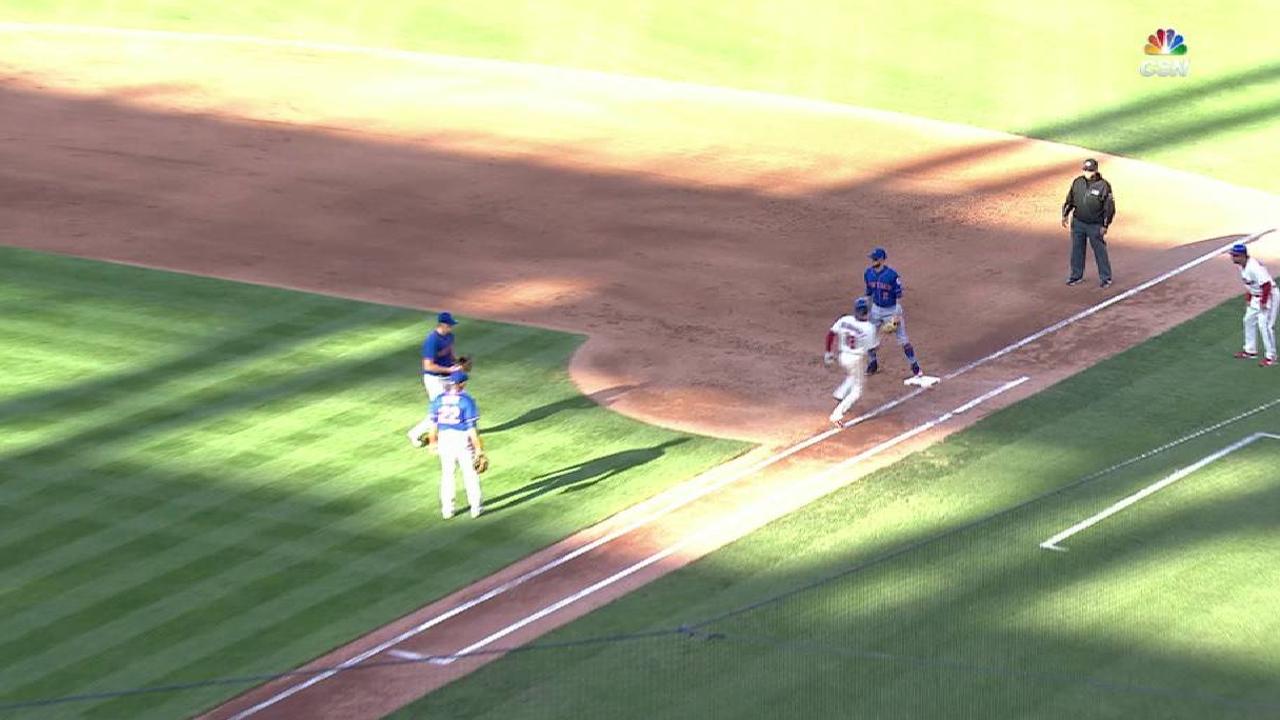 Do you think the Phillies should bring back Jayson Werth in 2018?
-- Jonathan G., Rio Grande, Texas
The Phillies lacked a strong veteran presence in the clubhouse last season. They could use somebody like Werth, even in a reserve role. He has a presence about him. His word carries weight. He does not suffer fools easily. But even if it's not Werth, it makes sense to find a position player who could steer the organization's young players in the right direction. Chase Utley has been mentioned several times. He would be absolutely perfect in a reserve role, but I don't know if he wants to play next season or if he would want to return to the East Coast to be part of a rebuilding effort.
Todd Zolecki has covered the Phillies since 2003, and for MLB.com since 2009. Follow him on Twitter and Facebook and listen to his podcast. This story was not subject to the approval of Major League Baseball or its clubs.