Dodgers' run full of memorable moments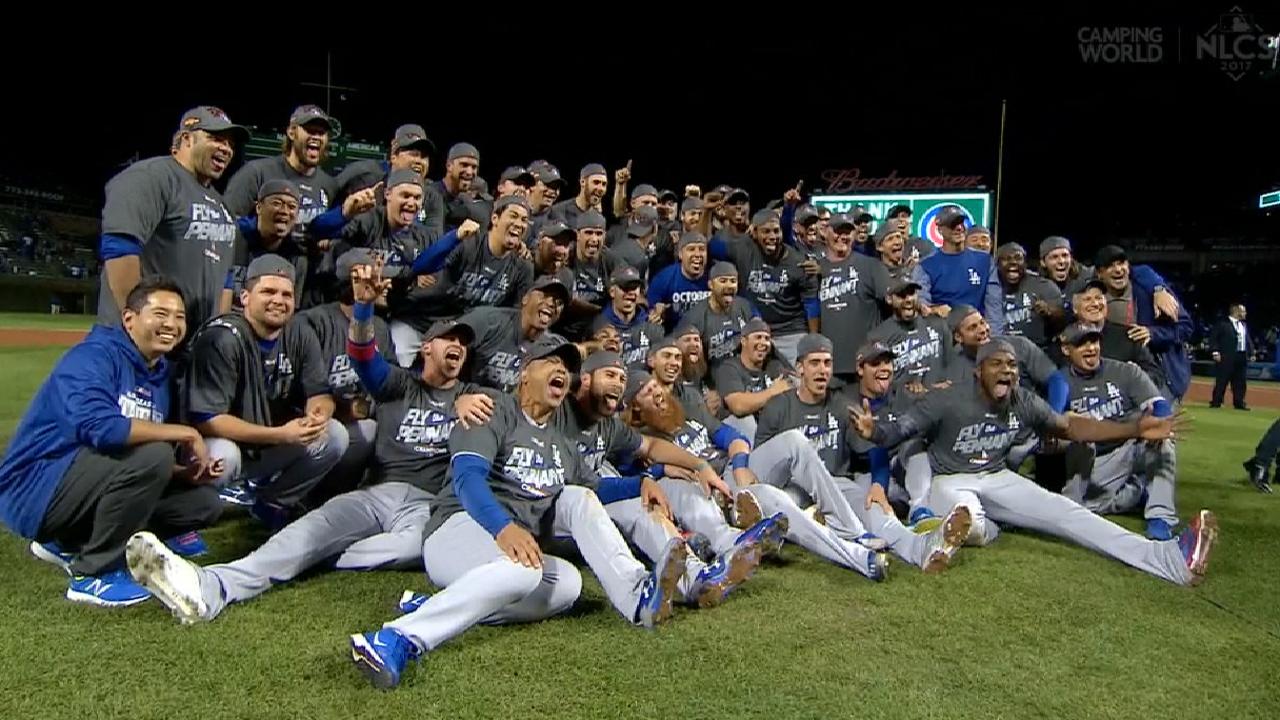 LOS ANGELES -- The Dodgers capped a historic 104-win regular season in 2017 by appearing in their first World Series since 1988, losing to the Astros in Game 7.
Los Angeles has now won five consecutive National League West titles and several Dodgers are finalists for postseason awards this year. Clayton Kershaw could win his fourth NL Cy Young Award, while Dave Roberts can take home his second straight NL Manager of the Year Award and Cody Bellinger is the favorite for the NL Rookie of the Year Award after opening the season in the Minor Leagues.
The Dodgers' offense set franchise records with 221 home runs, 312 doubles and 553 extra-base hits. Bellinger set an NL rookie record 39 home runs, and he became the third rookie to lead the Dodgers in home runs, runs scored and RBIs. He was the first Dodgers rookie to lead the club in those categories since Mike Piazza did so in 1993. The pitching staff led the NL in ERA, opponents batting average, strikeouts, WHIP and shutouts.
Here are five things worth remembering from the 2017 season:
1. Bellinger set a NL rookie record with 39 home runs, accomplished only the third cycle in Los Angeles history, the club went 91-41 in games he appeared and he wasn't even called up until April 25.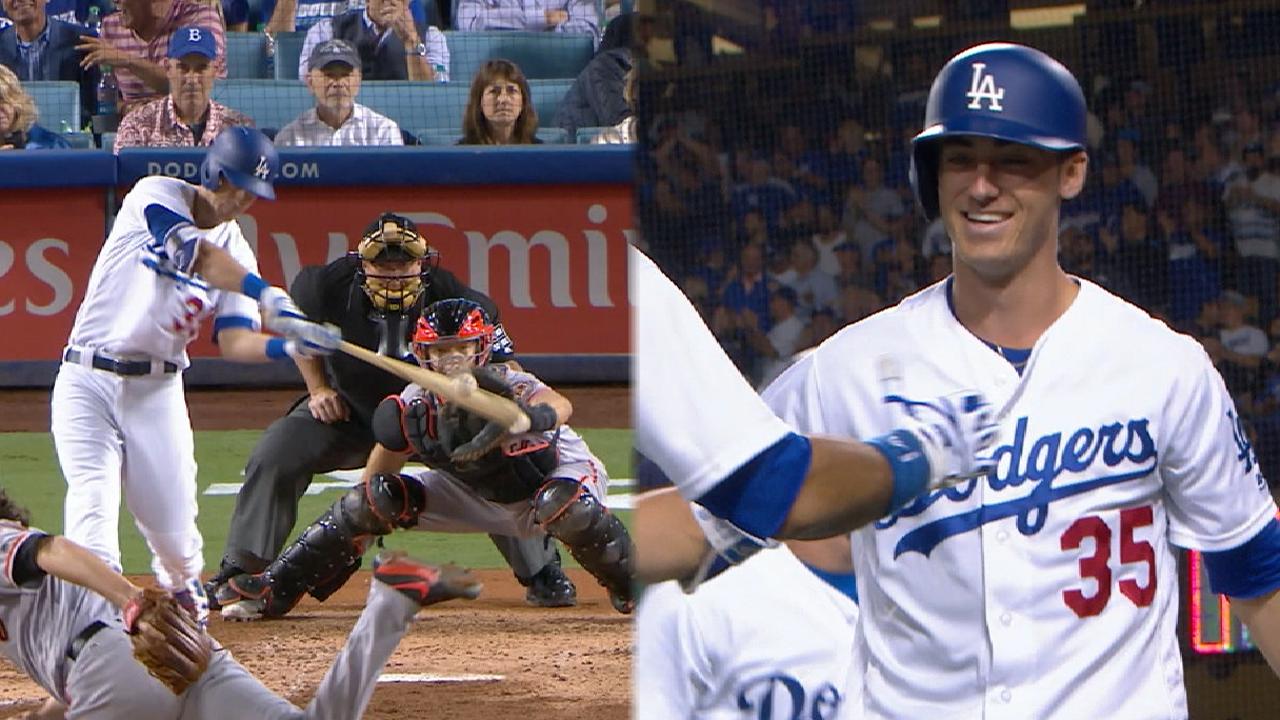 2. Kershaw led the NL in wins and ERA, was selected to his seventh NL All-Star team, set a franchise record with 200 strikeouts for a seventh season and joined Greg Maddux as the only pitchers with seven consecutive top-five Cy Young Award finishes.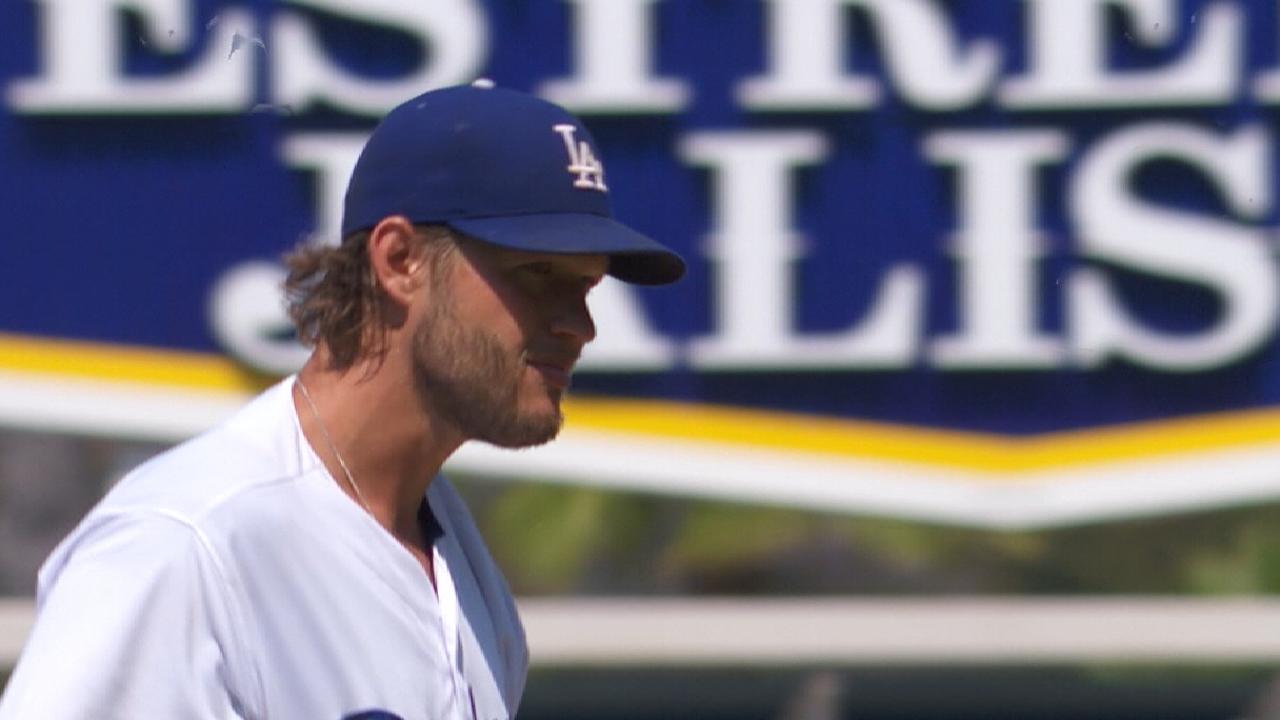 3. Kenley Jansen added vocal team leader to a resume that included a second consecutive NL Reliever of the Year Award and second NL All-Star selection. He continued to be a multi-innings workhorse, allowing the club to manage each game around his presence.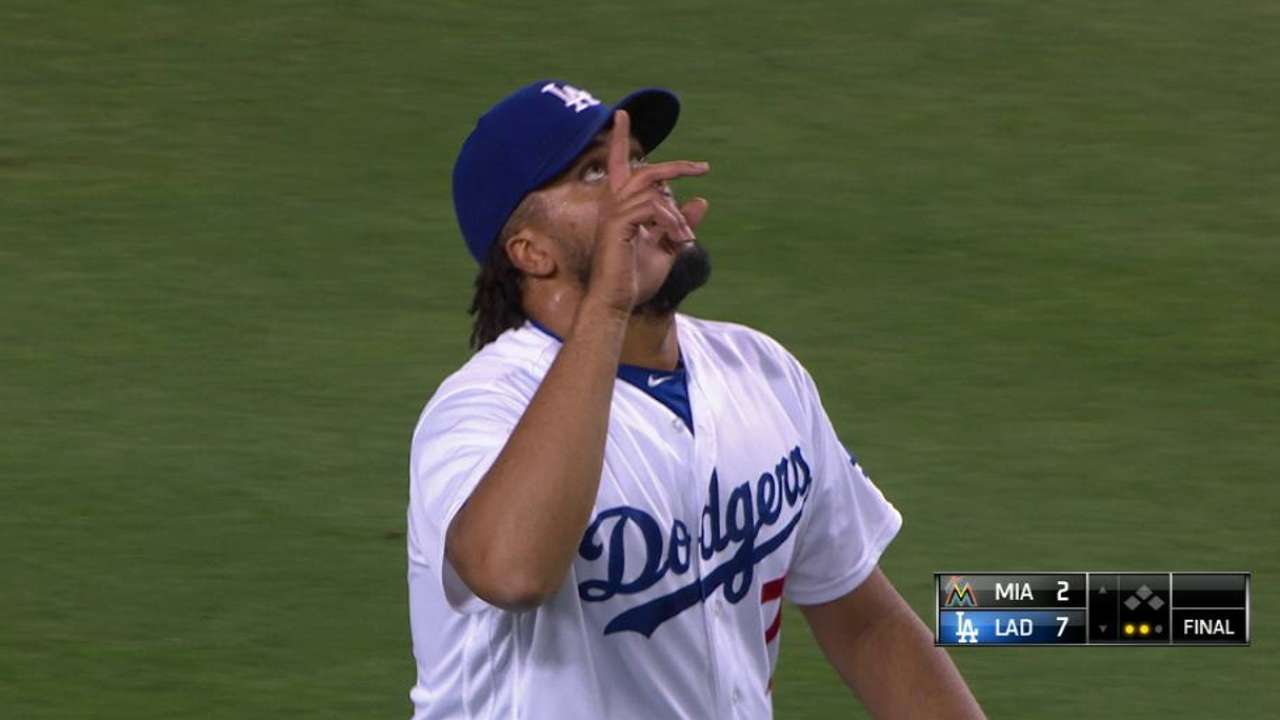 4. Enrique Hernandez led the the Dodgers to the NL pennant with a three-homer, seven-RBI performance in Game 5 of the NL Championship Series as Los Angeles clinched in a rematch from last year's NLCS against the Cubs at Wrigley Field.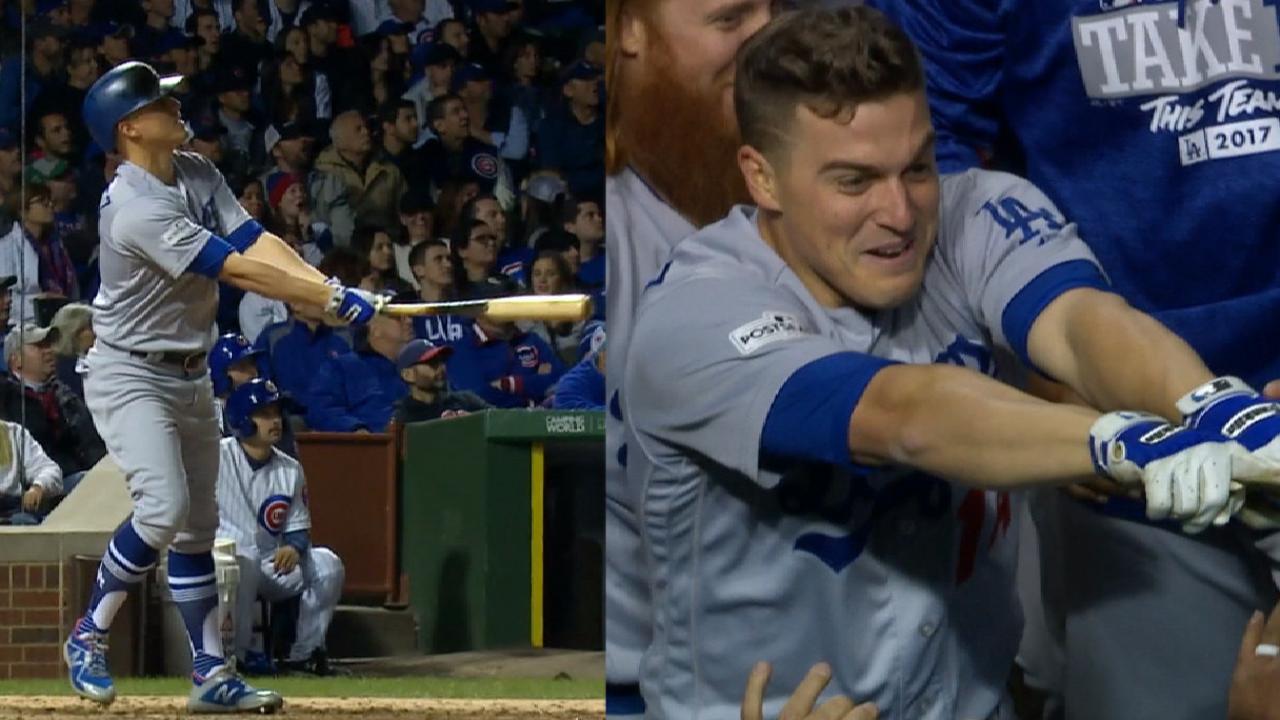 5. Justin Turner, who fell short of his first batting title the final week of the regular season, slugged the franchise's first postseason walk-off homer since Kirk Gibson to win Game 2 of the NLCS. He had four postseason homers and a franchise-record 14 RBIs.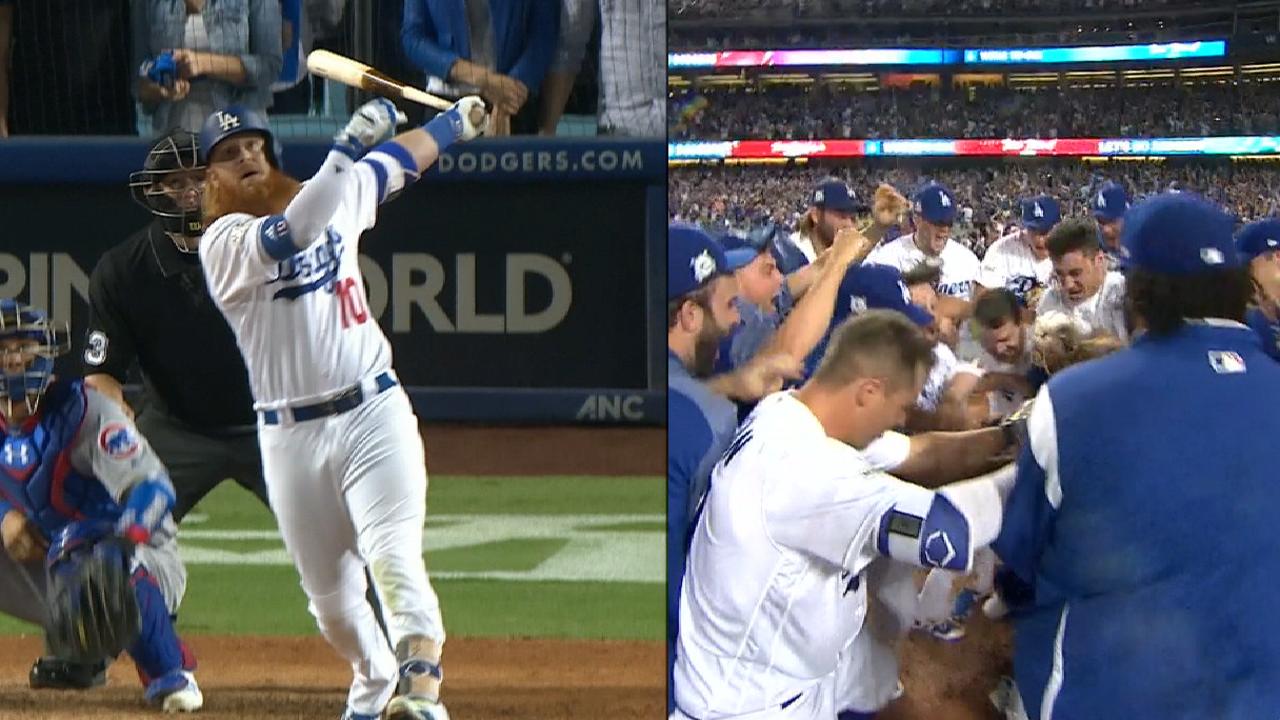 Here are some more of the Dodgers' best moments from 2017 in video form: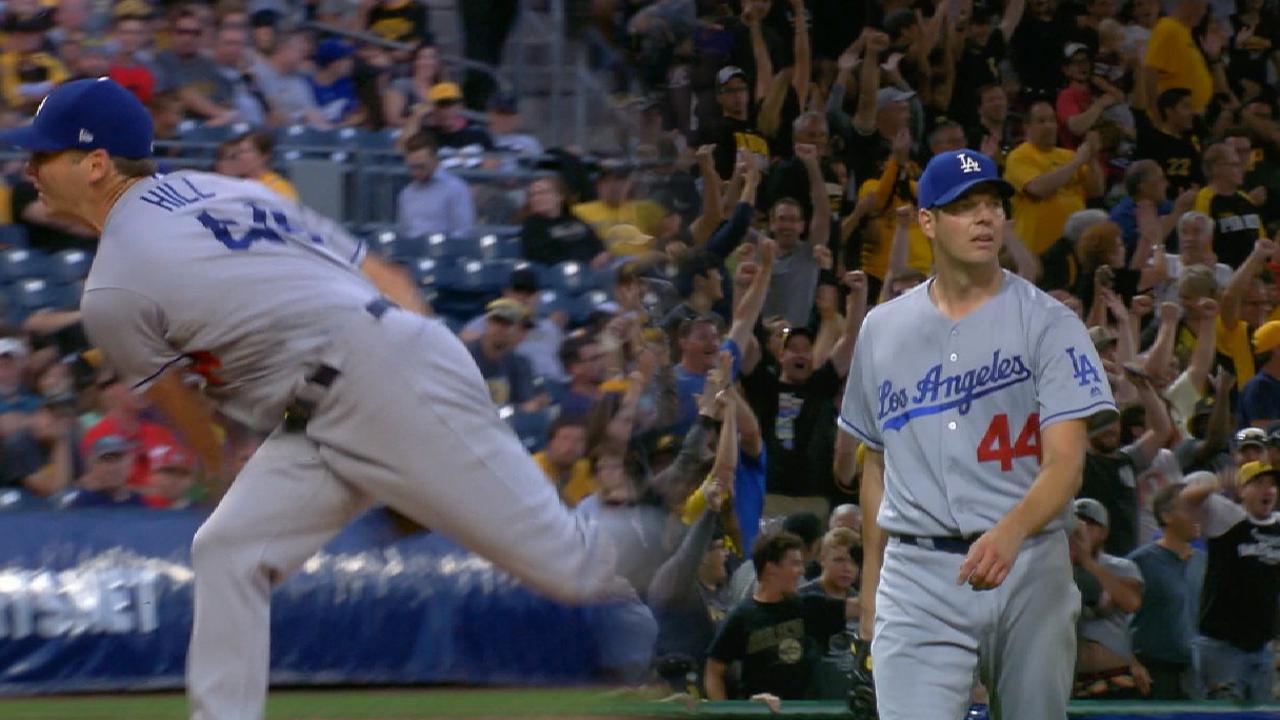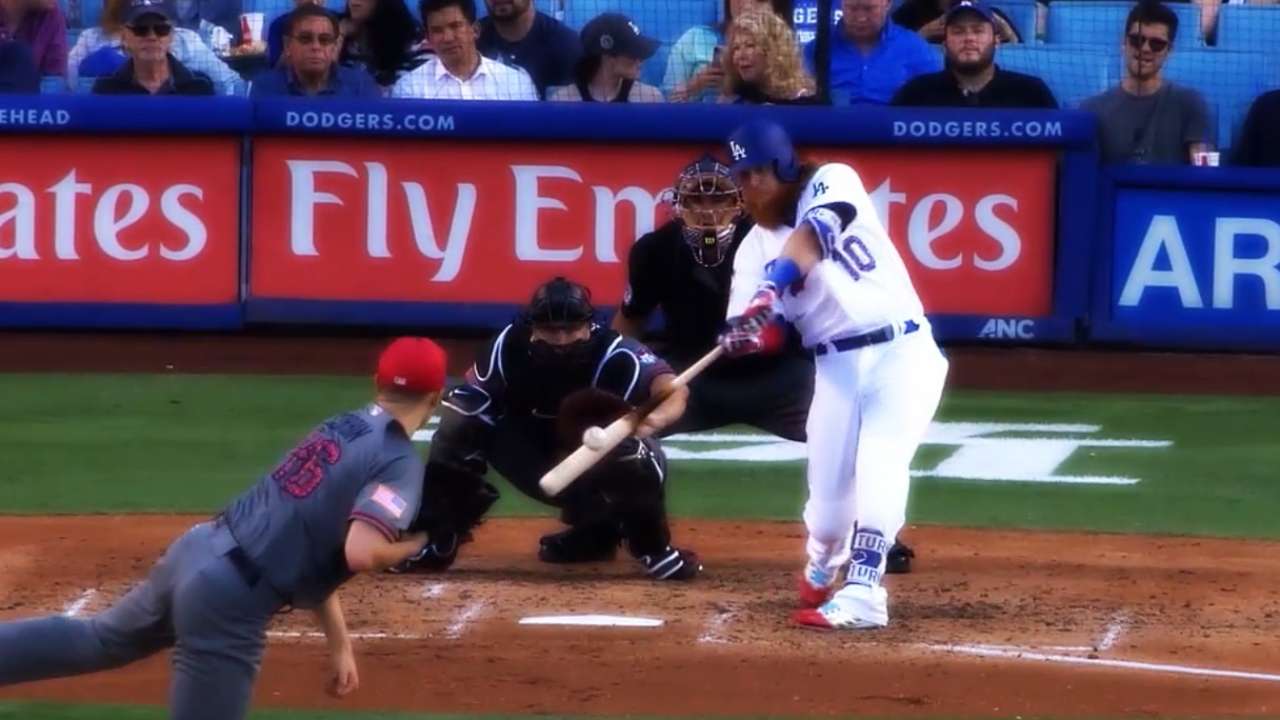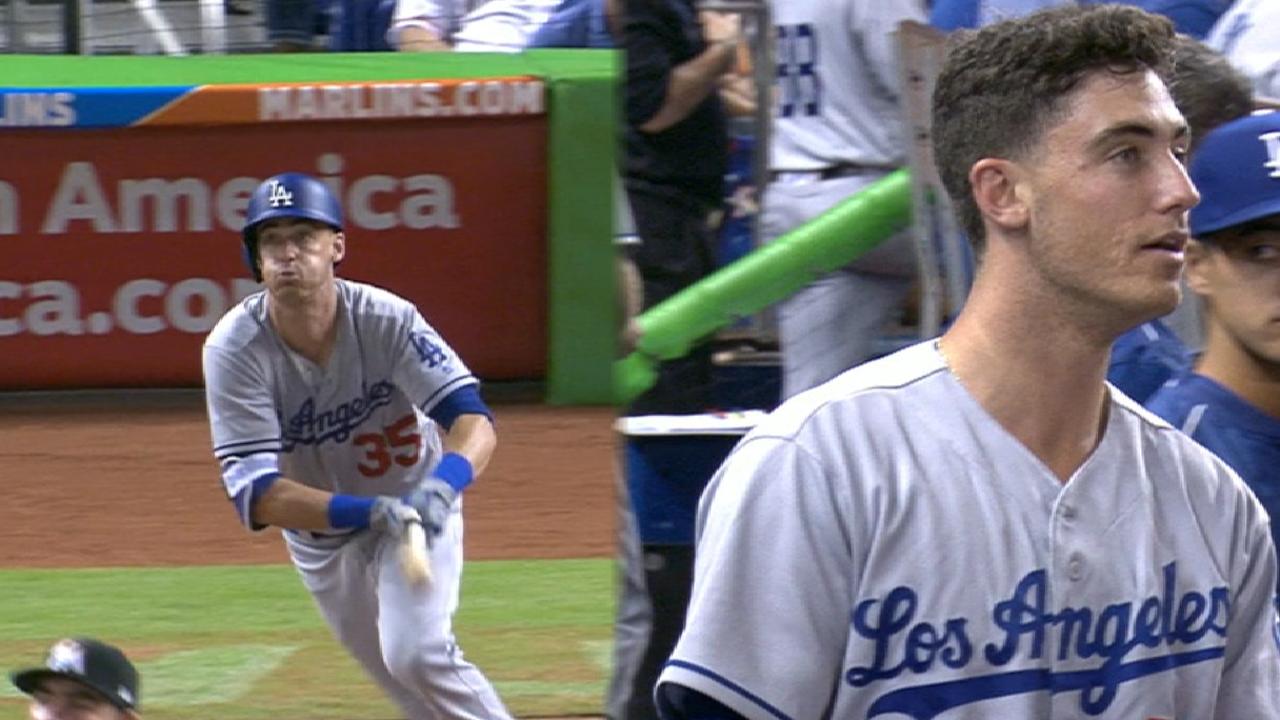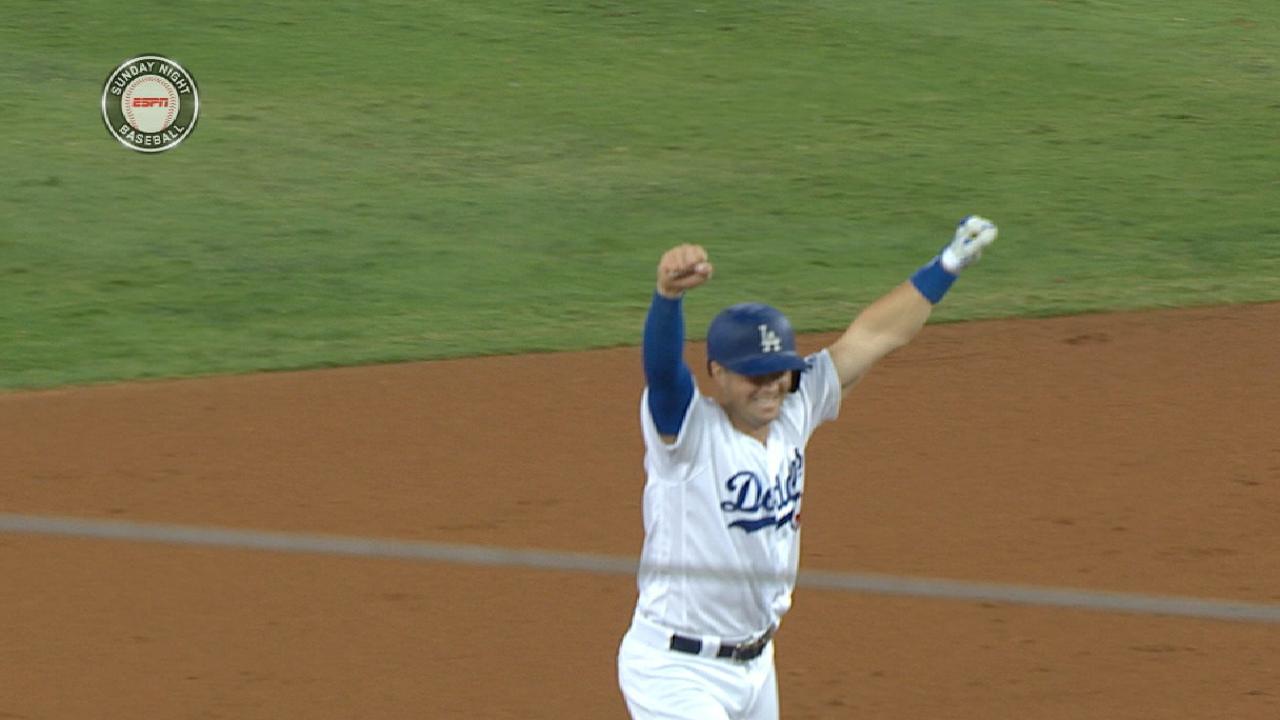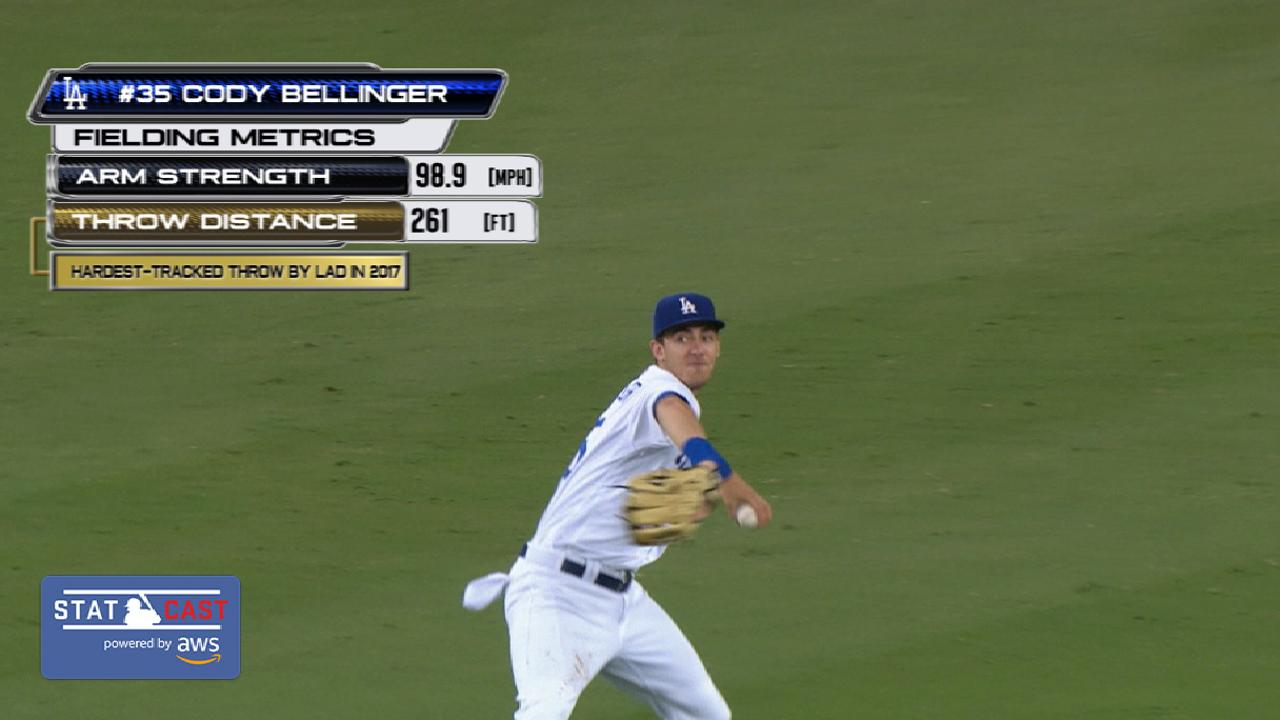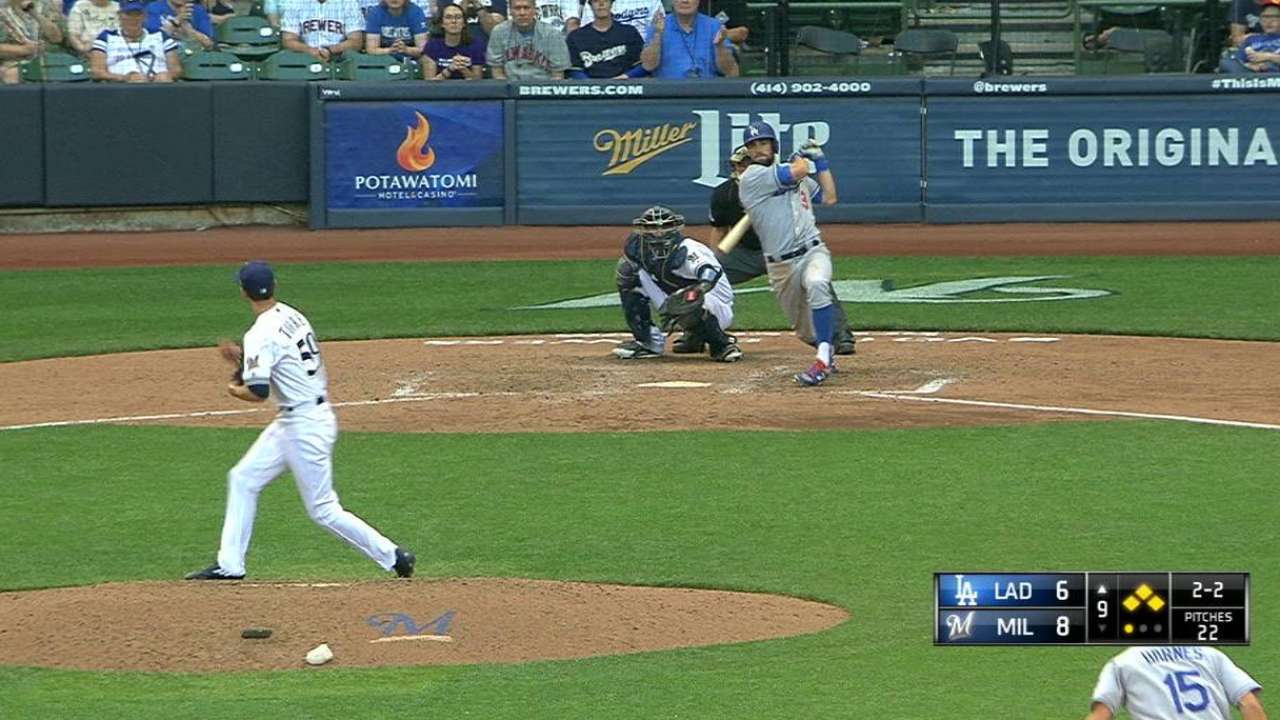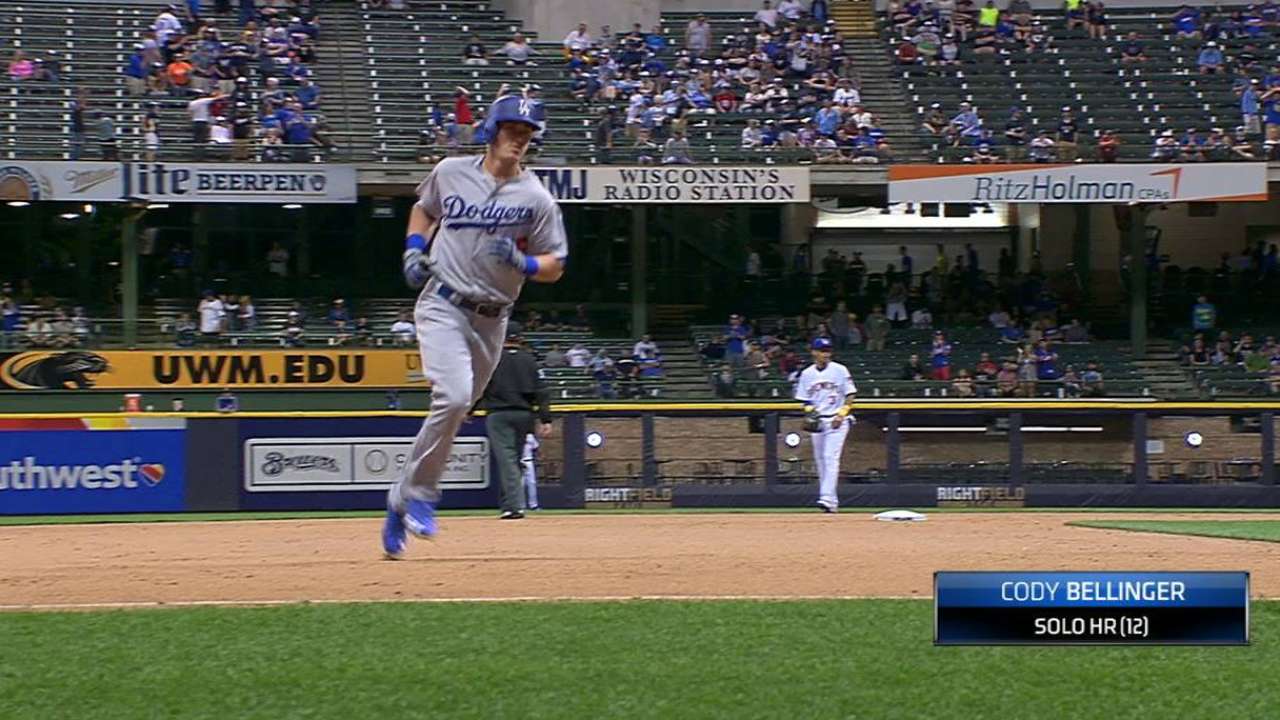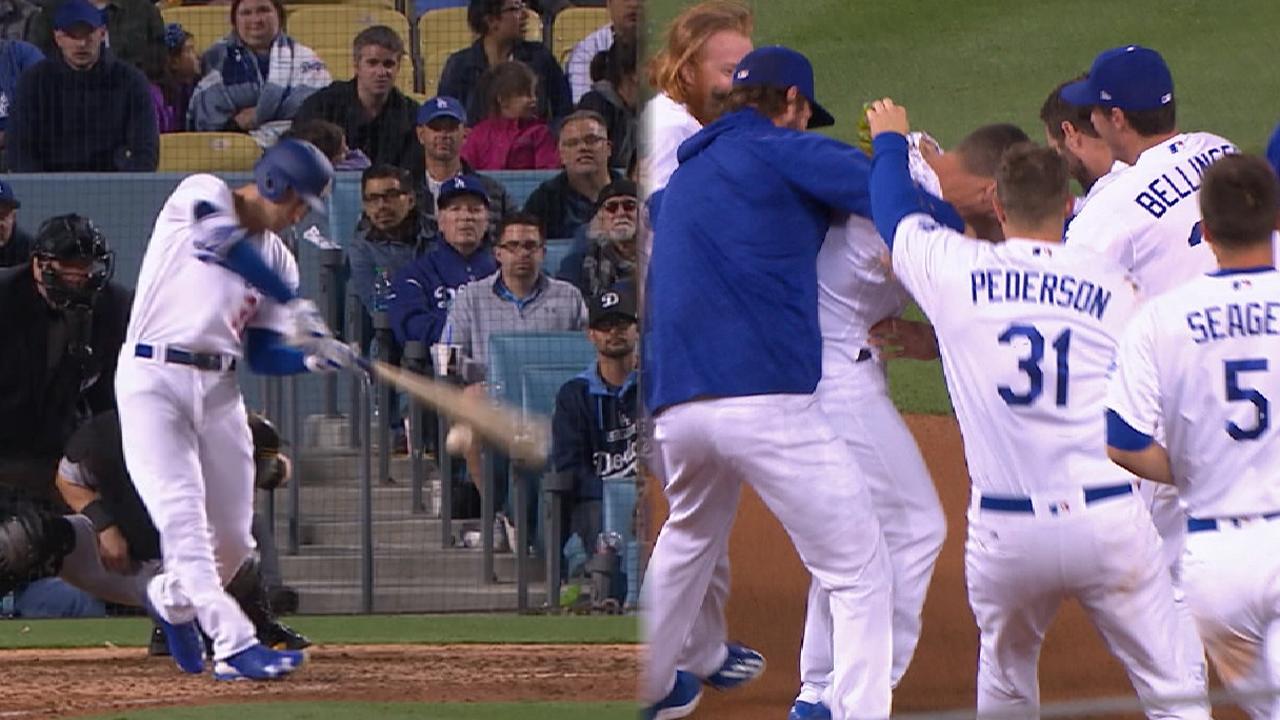 Ken Gurnick has covered the Dodgers for MLB.com since 2001. This story was not subject to the approval of Major League Baseball or its clubs.