Arenado, Blackmon miss out on MVP honors
Goldschmidt, Stanton, Votto announced as finalists by BBWAA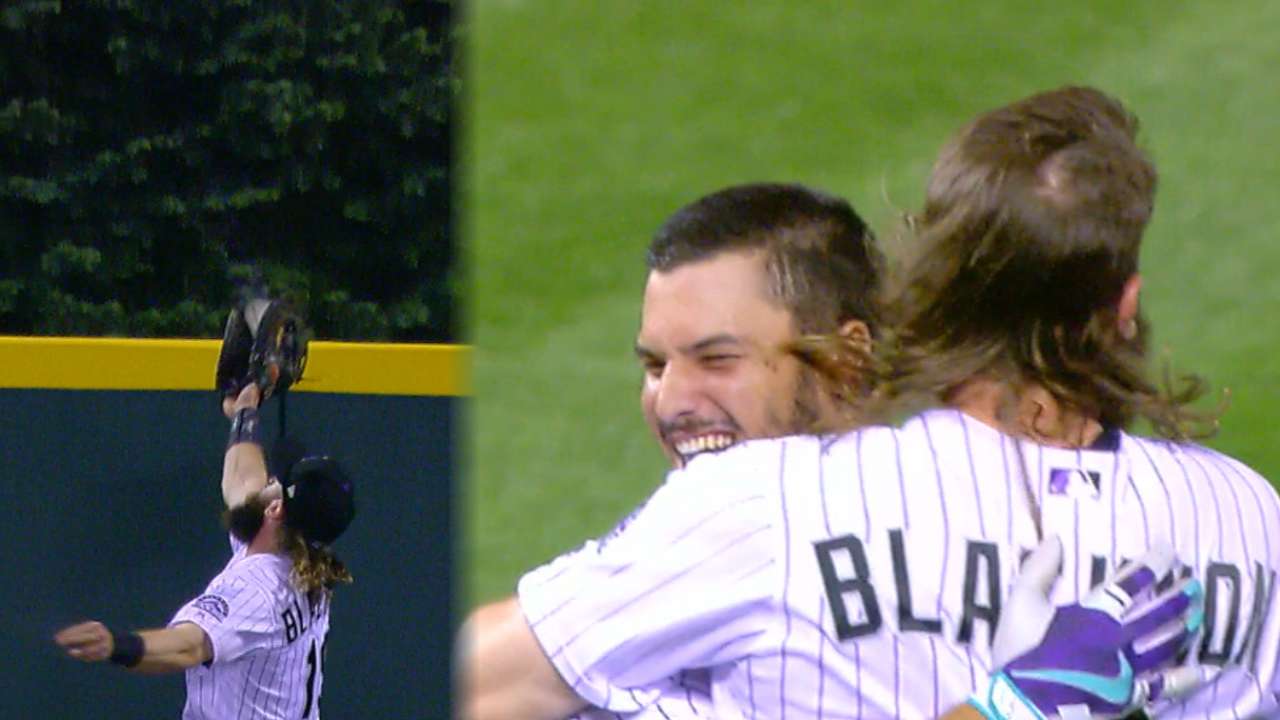 Arenado batted .309 with 37 home runs and 130 RBIs and became the first third baseman in Major League history with 35 or more homers and at least 130 RBIs in three straight seasons. He is the favorite to earn NL and Major League fielding awards at his position.
Blackmon led the NL with a .331 average and became the first center fielder to win the batting title since the Cardinals' Willie McGee in 1990. Blackmon finished atop the Majors in hits (213) and runs (137). He also set a Major League record with 101 (of his 102 total) RBIs from the leadoff position, and hit 37 homers -- third-most all-time for a leadoff batter.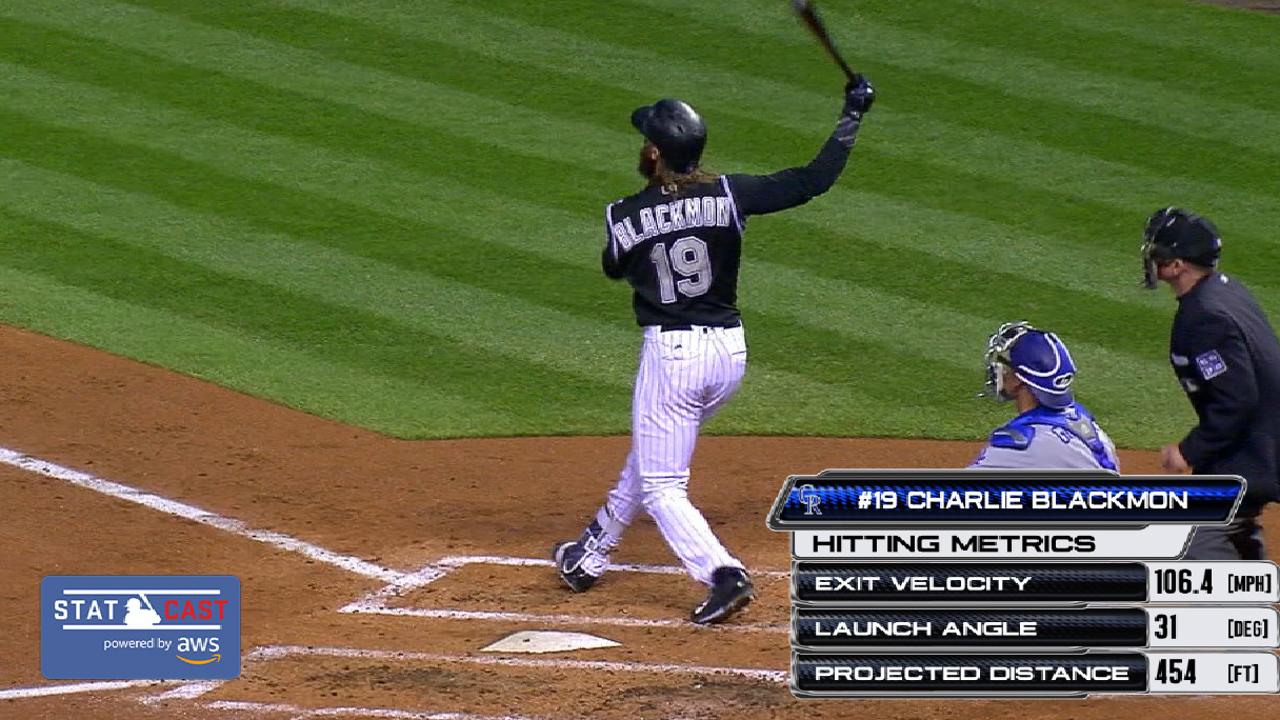 Arenado, reached Monday night, said he is proud of what he accomplished.
"I thank God I was able to stay healthy and compete for 159 games -- not easy playing almost every day," he said. "I pride myself on making sure I'm ready to go for my team. I did the best I could and I have no regrets. I thank God I had a great year and I'll be ready for the 2018 season.
"The guys that are in the final three had amazing years. I'm happy for them. Charlie had a great year, probably the best year I've ever seen in person, every day. Knowing Charlie, we can't wait for 2018."
Blackmon also commended the other players and said he would remember 2018 for the Rockies' team success.
"There are obviously lots of really good players out there, and congratulations to Joey Votto, Giancarlo Stanton and Paul Goldschmidt -- all those are unbelievable players at the top of their game, and they contribute greatly to their teams' success," Blackmon said. "I'm happy for every one of them.
"I think Nolan had a great season. My goal has always been the team's success, making it to the playoffs, trying to get to the World Series and trying to win the World Series. We took a huge step forward this year and I hope we continue to make steps forward in the years to come."
Goldschmidt, whose team finished just ahead of the Rockies in the NL West (awards are based on regular-season performance), hit .297 with a .966 OPS, 36 home runs and 120 RBIs.
Stanton led the Majors with 59 home runs and 132 RBIs and finished with a 1.007 OPS.
Votto led the Majors with a .454 on-base percentage, led the NL with a 1.032 OPS and batted .320 with 36 homers and 100 RBIs.
Thomas Harding has covered the Rockies since 2000, and for MLB.com since 2002. Follow him on Twitter @harding_at_mlb and like his Facebook page. This story was not subject to the approval of Major League Baseball or its clubs.