Nationals don't extend any qualifying offers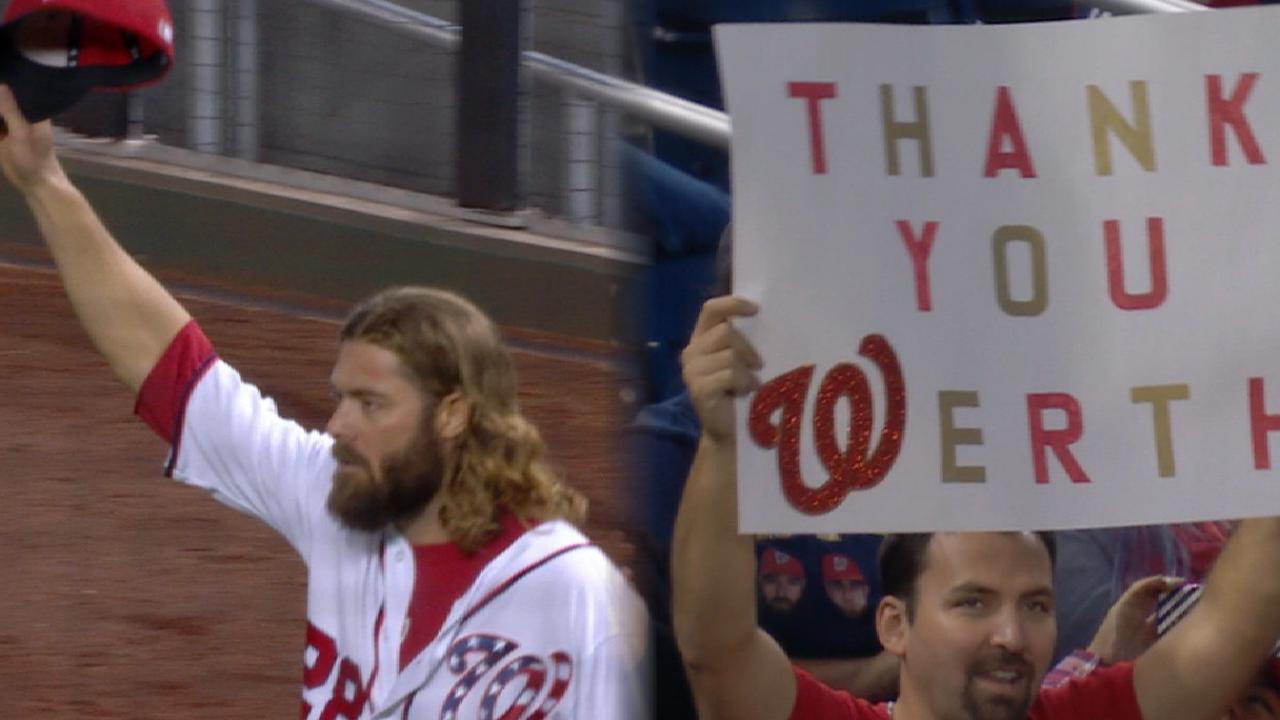 WASHINGTON -- The Nationals did not extend any qualifying offers before Monday's 5 p.m. ET deadline expired, as they had 12 players hit free agency. Despite that high number of free agents, Washington will return nearly all of its regulars from last season, so it was no surprise the Nats did not extend the one-year, $17.4 million contract to anyone.
The lone starter among the list is left fielder Jayson Werth, who just completed the final year of a seven-year, $126 million contract.
Werth still has aspirations of continuing his playing career, and neither side has ruled out a reunion. However, Werth will turn 39 in May of next season and a return to Washington would likely come with reduced playing time, so he figures to sign a much cheaper contract.
Werth joins the rest of the Nationals' free agents, including Adam Lind, Howie Kendrick, Brandon Kintzler, Jose Lobaton, Stephen Drew, Matt Albers, Joe Blanton, Oliver Perez, Edwin Jackson, Ryan Raburn and Alejandro De Aza.
Jamal Collier covers the Nationals for MLB.com. Follow him on Twitter at @jamalcollier. This story was not subject to the approval of Major League Baseball or its clubs.