Mariners may dip into FA market to fill needs
First base, outfield, pitching and backup catcher on club's offseason agenda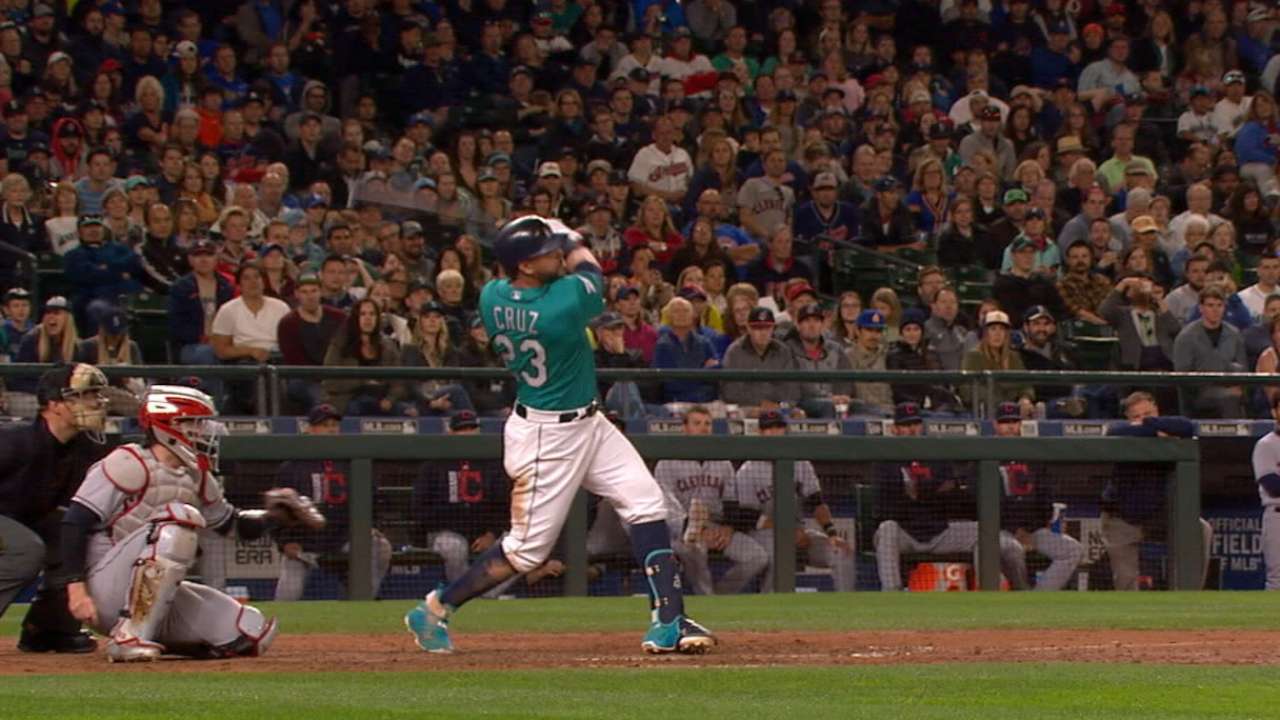 SEATTLE -- Now that the five-day window for teams to re-sign their own free agents has closed, the Hot Stove fun fully begins at 2 p.m. PT on Monday when players are able to begin signing with other teams. And for the Mariners, that means the opportunity to tap the market for potential help at first base, outfield, backup catcher and the pitching staff.
General manager Jerry Dipoto typically favors trades over free agency, but that doesn't mean Seattle won't look to fill some of its needs on the open market.
Here's a look at some of the possibilities before the Mariners gather in Peoria, Ariz., for the start of Spring Training in February.
Free agents: 1B Yonder Alonso and Danny Valencia; INF Gordon Beckham; OF Jarrod Dyson; C Carlos Ruiz; RHPs Yovani Gallardo and Hisashi Iwakuma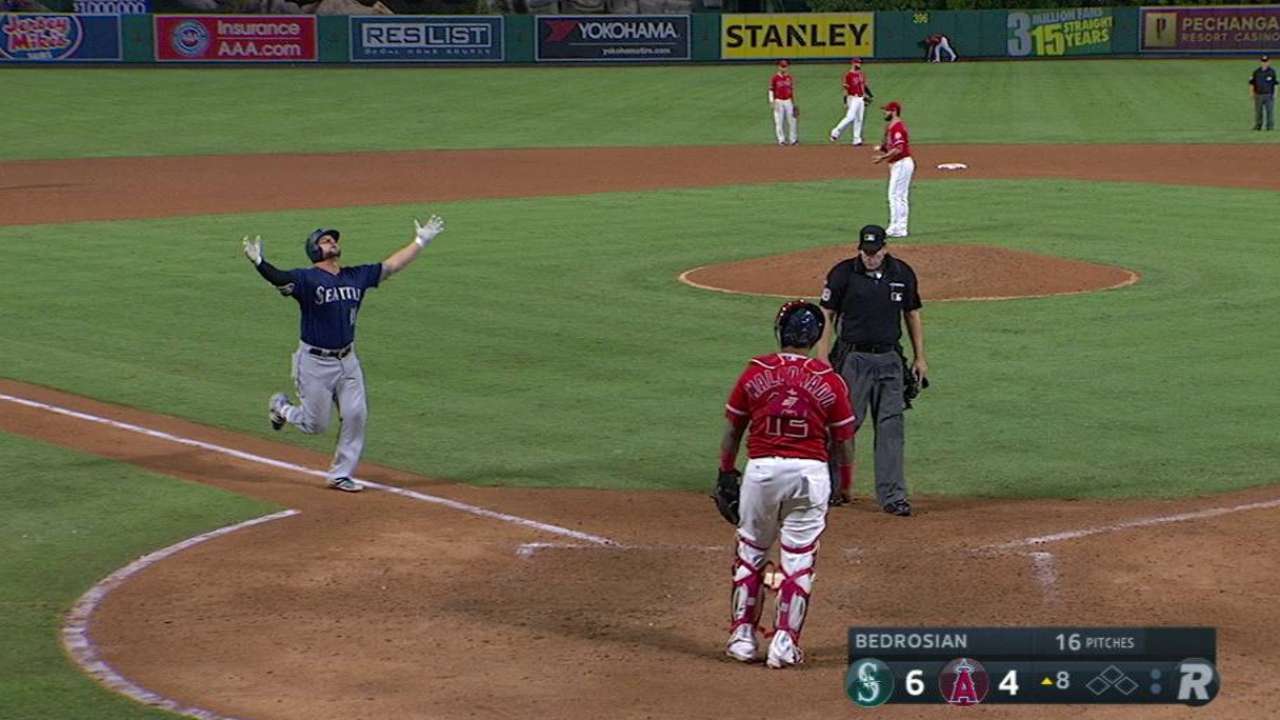 Arbitration-eligible: RHPs David Phelps, Erasmo Ramirez, Nick Vincent and Shae Simmons; LHPs Drew Smyly and James Paxton; C Mike Zunino
Biggest potential free-agent loss
Although he was largely a platoon player and missed the final six weeks with a sports hernia issue, Dyson provided a needed skillset of speed and defense in center field and posted a 2.6 bWAR while stealing 28 bases in 111 games with Seattle. If they can't bring Dyson back, the Mariners will seek another veteran who can provide similar leadership and complement their promising young group of outfielders.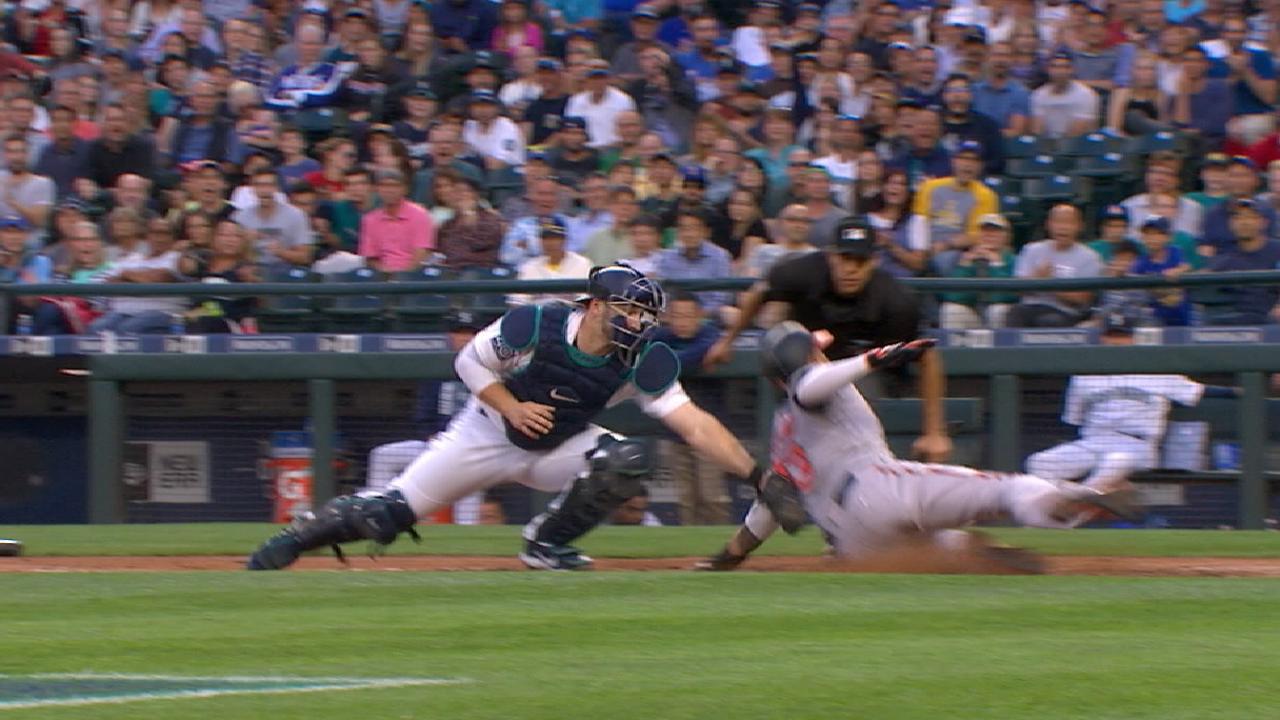 Potential free-agent targets
The Mariners could bring back Alonso, but there are other veterans who might also fill the team's most obvious offseason hole. They aren't likely to compete for the big-ticket first baseman, long-time Royals standout Eric Hosmer, but the Indians' Carlos Santana could be an excellent fit. Former Mariner Logan Morrison broke out with a career-high 38 homers and 85 RBIs for the Rays last season and Lucas Duda, Mitch Moreland and Mark Reynolds are also available.
Outfield: Dipoto could go a lot of directions here, including the trade market. He's also said he'd be comfortable with Mitch Haniger and Guillermo Heredia in center, so replacing Dyson could be done by adding a corner outfielder instead. If power isn't a necessary ingredient, versatile veteran Jon Jay might be a good fit. Melky Cabrera or Curtis Granderson still provide some pop and plenty of experience, while Rajai Davis offers the element of speed.
Rotation: Unless Japanese two-way standout Shohei Ohtani says he's not coming to the Majors this offseason, he'll remain atop the Mariners' -- and most every team's -- wish list. And he'd potentially help out with that corner outfield opening as well. More realistic options would be right-handers Lance Lynn, Alex Cobb and Tyler Chatwood or lefties like Jaime Garcia or Francisco Liriano.
Wild card scenario
It seems unlikely to happen yet, but at some point over the final six years of his contract, the Mariners figure to shift Robinson Cano to first base to save his legs and keep his bat in the lineup. If they did so now, that would fill the first-base void and shift the major need to second base, where there are free-agent options like Howie Kendrick, Neil Walker, Logan Forsythe and Brandon Phillips.
Greg Johns has covered the Mariners since 1997, and for MLB.com since 2011. Follow him on Twitter @GregJohnsMLB. This story was not subject to the approval of Major League Baseball or its clubs.