Inbox: Should Rangers go after Stanton?
Beat reporter T.R. Sullivan fields fans' questions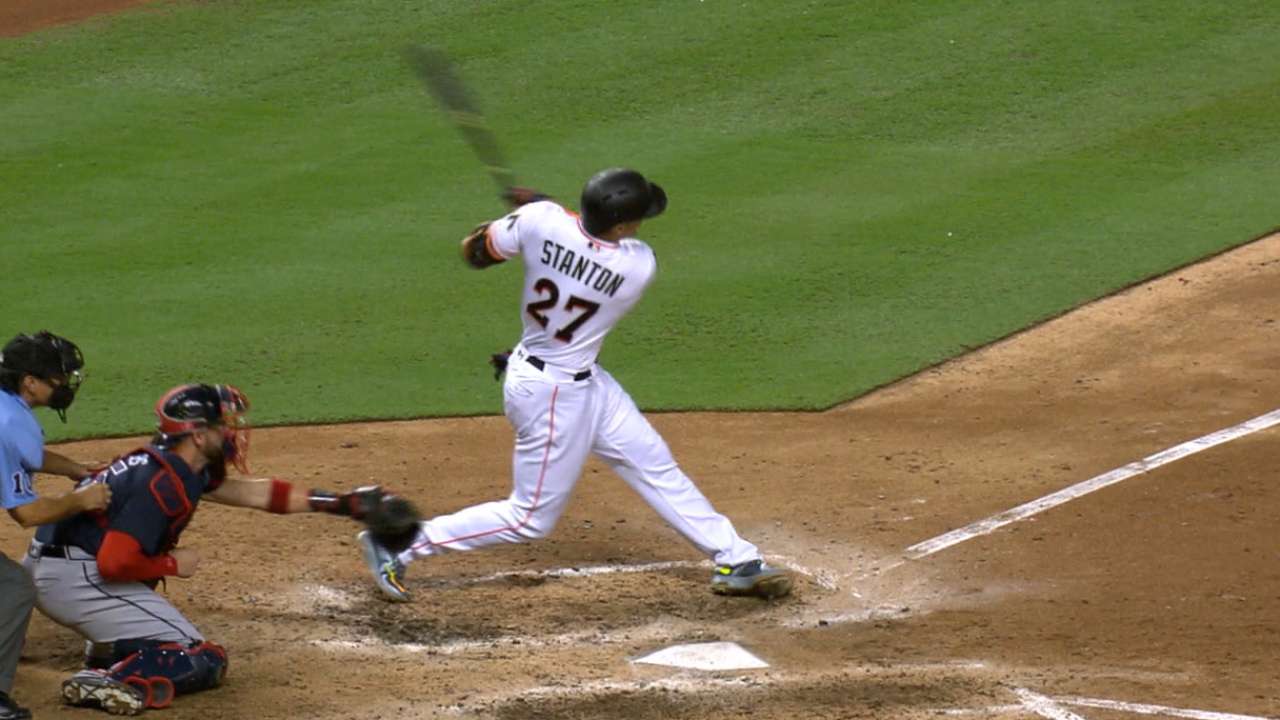 With Giancarlo Stanton now being shopped by the Marlins, what would it take to realistically get him in a Rangers uniform? I know we need pitching, however pitching apparently doesn't win championships anymore, high power numbers do.
-- Jimmy K., Arlington
It's guaranteed that either Nomar Mazara or Joey Gallo are included in that deal, and the Rangers would probably attempt to get the Marlins to bite on Rougned Odor. After that, it would be an all-out assault on the Rangers' farm-system pitching beginning with Cole Ragans, Kyle Cody, Yohander Mendez, et. al. Assuming the Rangers could afford the contract, the player cost would be sizable.
• Submit a question to the Rangers Inbox
Do you think the Rangers should consider Francisco Liriano this offseason?
-- Zach S., Akron, Ohio
Yes. First of all, if he is a pitcher and still breathing, the Rangers should consider him. Secondly, the 34-year-old Liriano could possibly help in the bullpen if he is no longer effective as a starter. Third, the Rangers must hit on somebody like that in the offseason, just like the Astros did last winter with Charlie Morton. They can't possibly pay top dollar on every acquisition. If not Liriano, the Rangers must find somebody cheap and rewarding.
Would a combination of free-agent pitchers Alex Cobb, R.A. Dickey and perhaps Ubaldo Jimenez be financially feasible for Texas or would acquiring Lorenzo Cain or Jay Bruce help them more?
-- Joel B., Robinson, Texas
Any combination that includes Cobb would be a good one for the Rangers. Cain would be better than Bruce because he can play center. Bruce is a good player but would seem like Shin-Soo Choo II. The Rangers need starting pitching.
Any chance of putting Odor in left field? Good speed and arm, 23 years old and already two 30-homer seasons. Maybe open a spot for Jurickson Profar who never got a fair chance.
-- Nicky V., Santa Clara, Calif.
It's doubtful that playing left field will help Odor walk more, strike out less and hit for a higher average offensively. His defense at second could be better, but that's hardly the main issue.
With Mazara's deficiencies in the outfield and Gallo's athleticism, is there any thought to let Mazara work at first base and have Gallo play right field?
-- Jeremiah F., Abilene, Texas
The Rangers might want to anchor Mazara in right field rather than keep bouncing him between there and left field. Playing just one spot might do wonders for those perceived deficiencies.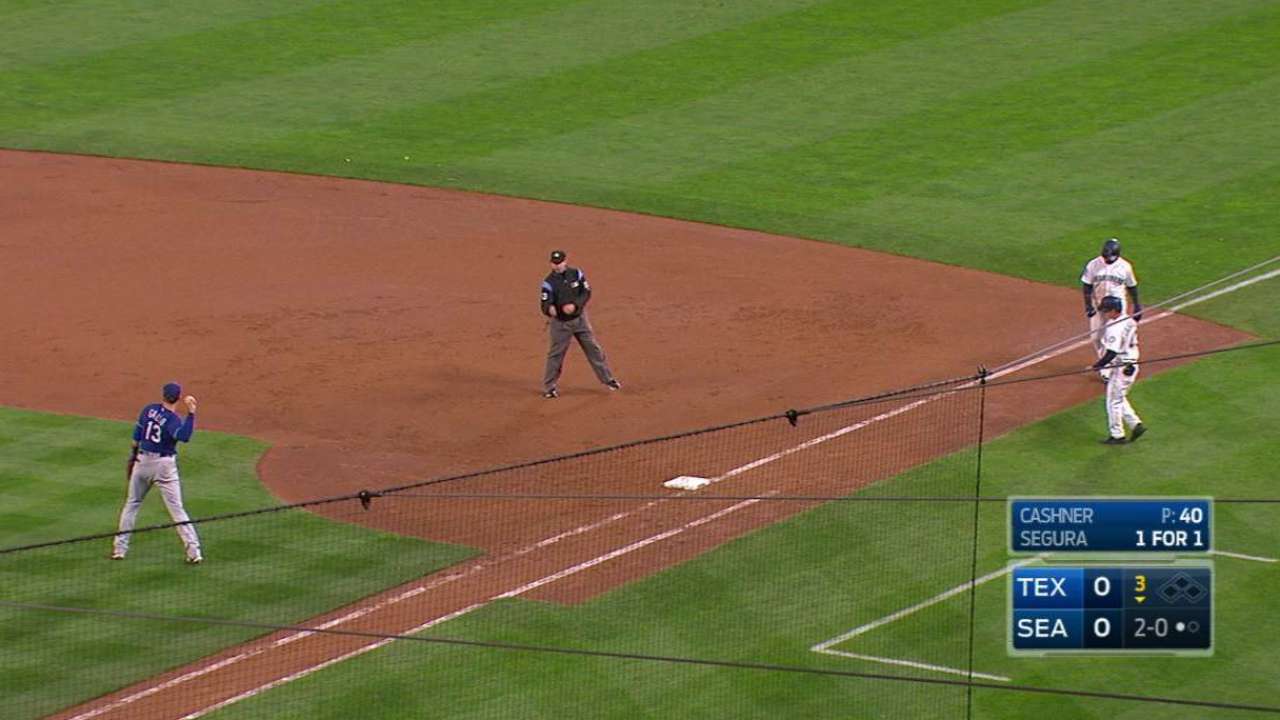 The current Rangers lineup contains a handful of left-handed bats: Choo, Gallo, Mazara, Odor. Then, the top three hitting prospects also hit from the left side. Are the Rangers at risk with the potential of a predominant left-handed-hitting lineup?
-- Erik M., Odessa, Texas
Fair observation. If the Rangers weren't desperate for pitching, two free agents who could be of interest are Melky Cabrera and Carlos Santana. Both are switch-hitters with not as many strikeouts and/or more walks.
Could the Rangers trade anyone to free up a little more money? Maybe Choo? If not, then who?
-- Cody D., Azle, Texas
The Rangers' four highest-paid players next year are Cole Hamels ($23.5 million), Choo ($20 million), Adrian Beltre ($18 million) and Elvis Andrus ($15 million). Of those four, Hamels would be obviously the most attractive to other clubs. But if they dealt him, they might as well trade Beltre too and go all-out in a rebuilding program.
T.R. Sullivan has covered the Rangers since 1989, and for MLB.com since 2006. Follow him on Twitter @Sullivan_Ranger and listen to his podcast. This story was not subject to the approval of Major League Baseball or its clubs.