Hot Stove burning questions for all 30 teams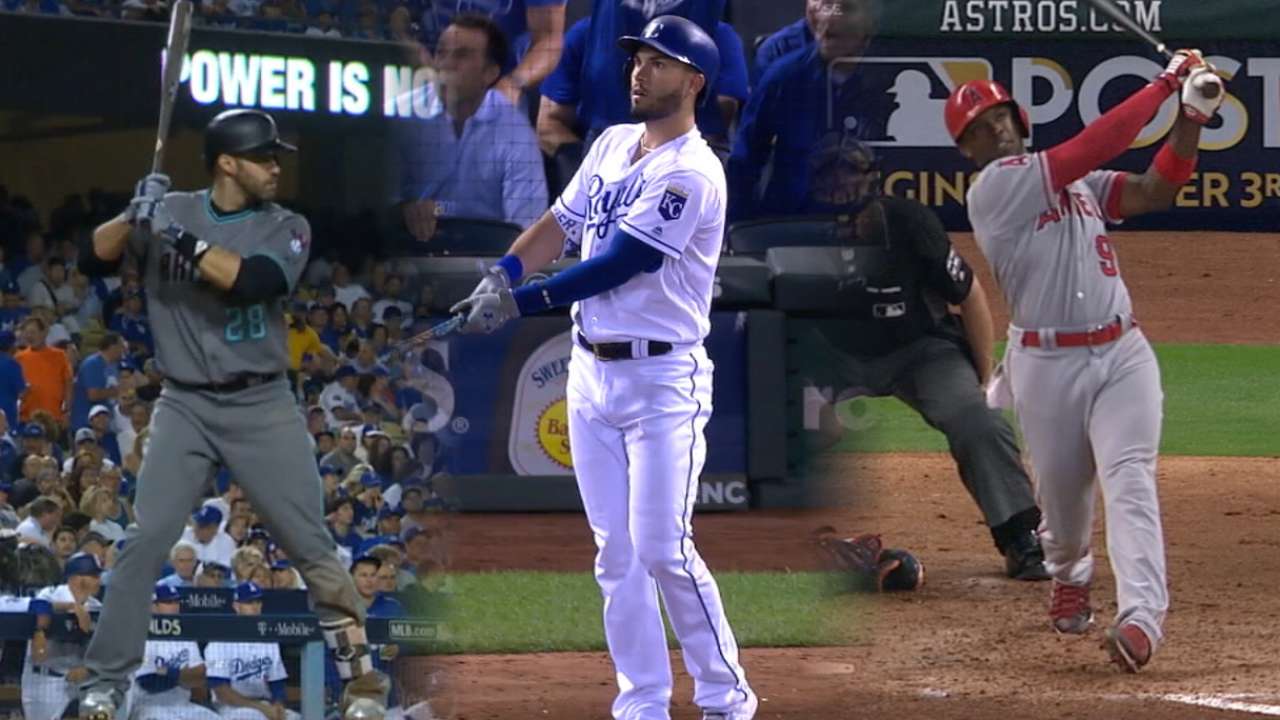 After one of the most memorable World Series ever played, the 2017 Major League Baseball season is over. But that only means that the Hot Stove season is just beginning.
Every team will be entering the offseason with needs to address, as they all try to put themselves in the best shape to contend next season. Pull the right strings, and you just might put a championship team together.
The preparation for the 2018 season is about to get underway. What are the most burning questions for each of MLB's 30 clubs? MLB.com has it covered.
AMERICAN LEAGUE EAST
Yankees: Already prepping to employ a new skipper in 2018 to replace Joe Girardi, the Yankees may face rotation changes if Masahiro Tanaka decides to opt out of the remaining three years and $67 million on his deal. More »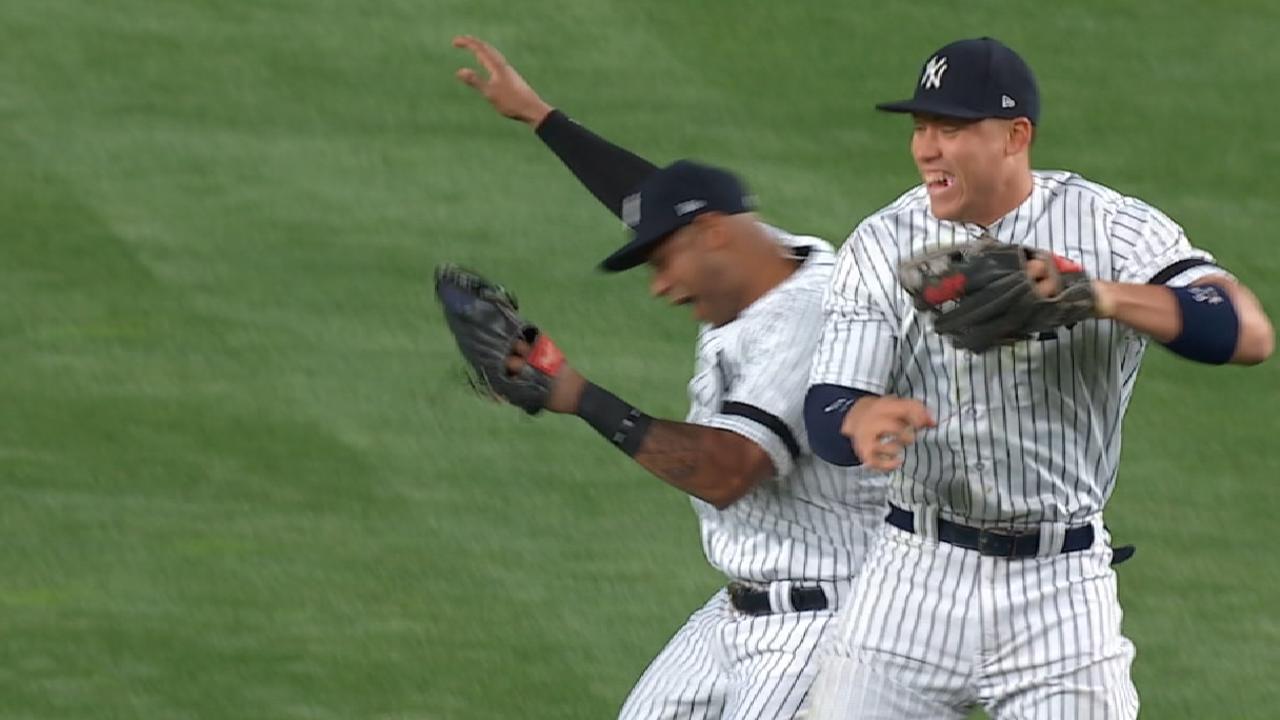 Red Sox: With a new manager at the helm, the Red Sox will be vying for a third straight division title, and they just might try to make a big splash or two on the free-agent market to help them get there. More »
Rays: As they try to improve in 2018, the Rays will have to shore up their relief corps and maybe add some power, but they also have exciting prospects on the horizon. More »
Blue Jays: Just a season removed from back-to-back playoff runs, the Blue Jays are saying goodbye to one franchise icon and will have to negotiate another's future. More »
Orioles: An O's team trying to make it back to the playoffs has some talented up-and-coming players, but it's their biggest superstar they'll need to think about first -- and the starting rotation. More »
AMERICAN LEAGUE CENTRAL
Indians: The Indians look like they're in good shape to continue their run as a powerhouse. But as they try to end their long championship drought, their questions center on some of the position players who helped them become contenders. More »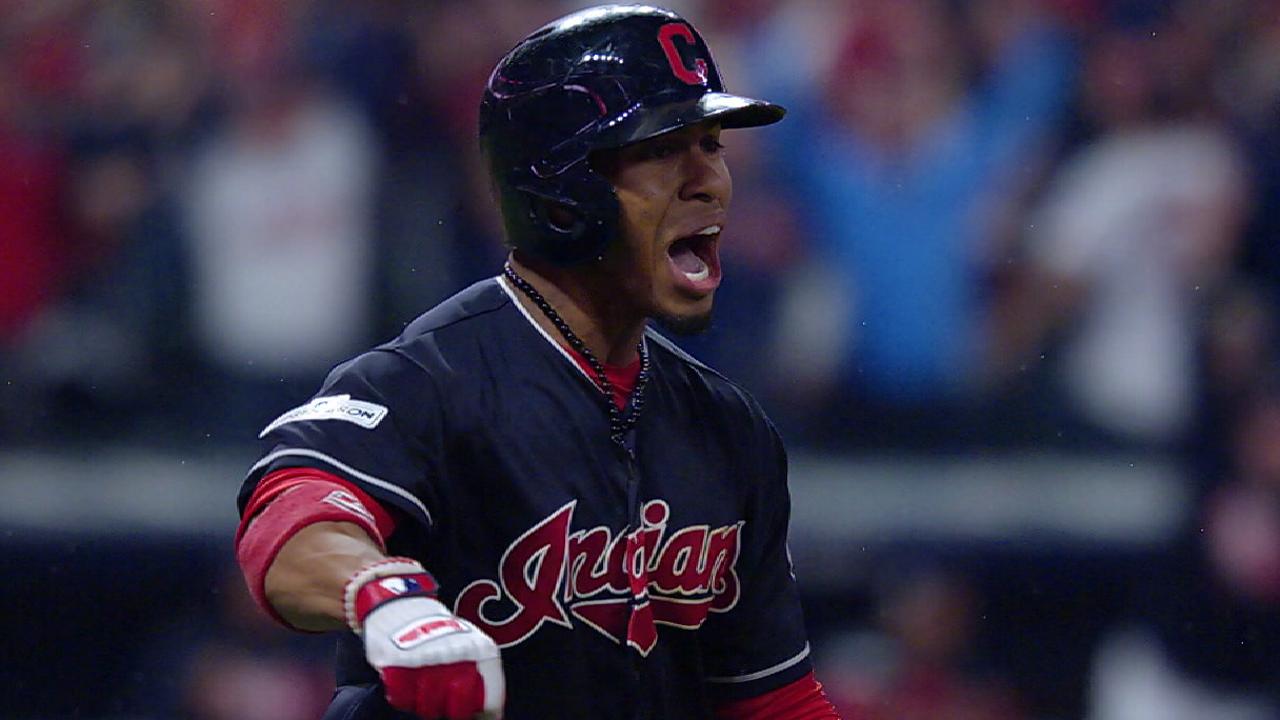 Twins: The Twins were one of the best surprises of 2017 as they made their run to the AL Wild Card Game, but will they have the arms to do it again? More »
Royals: The Royals were World Series champions just a few seasons ago, but they have a lot of balls in the air entering the offseason, as much of the core of that championship team is set to hit free agency. More »
White Sox: The White Sox have a farm system stacked with blue-chip prospects, but how will their established stars factor into the team's future? More »
Tigers: The Tigers are rebuilding, and as they do, they have questions to answer about the veterans who have led the team for so long. More »
AMERICAN LEAGUE WEST
Astros: The Astros just had their best season in franchise history, capped off with a World Series win. How will they get better in 2018? More »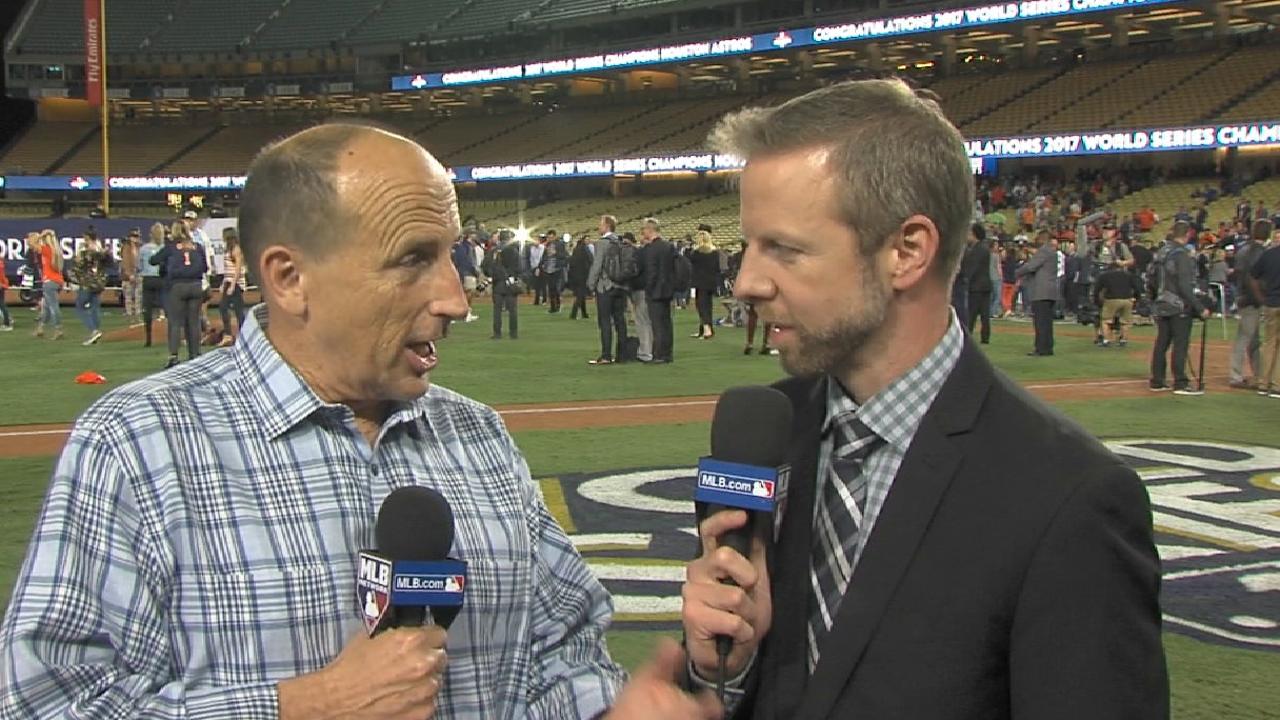 Angels: Mike Trout continues to remain the elite of the elite, but the Angels need to keep some big bats around him, and that includes one of the greatest hitters of all time. More »
Mariners: The Mariners want to end their long postseason drought, and that will depend as much on the health of their top-end pitchers as much as what they do on the open market. More »
Rangers: The Rangers won the division in 2016, but if they're going to get back to the top of the AL West, they're going to need pitching -- and they'll have their eyes across the ocean. More »
A's: This Oakland team has talented young players across the board, so the A's big decisions will be about which ones they want to build around long-term. More »
NATIONAL LEAGUE EAST
Nationals: The Nats have won two straight NL East titles, and they're in position to contend for a third, but they have a new skipper in Dave Martinez at the helm, and they'll want to supplement their star-powered core. More »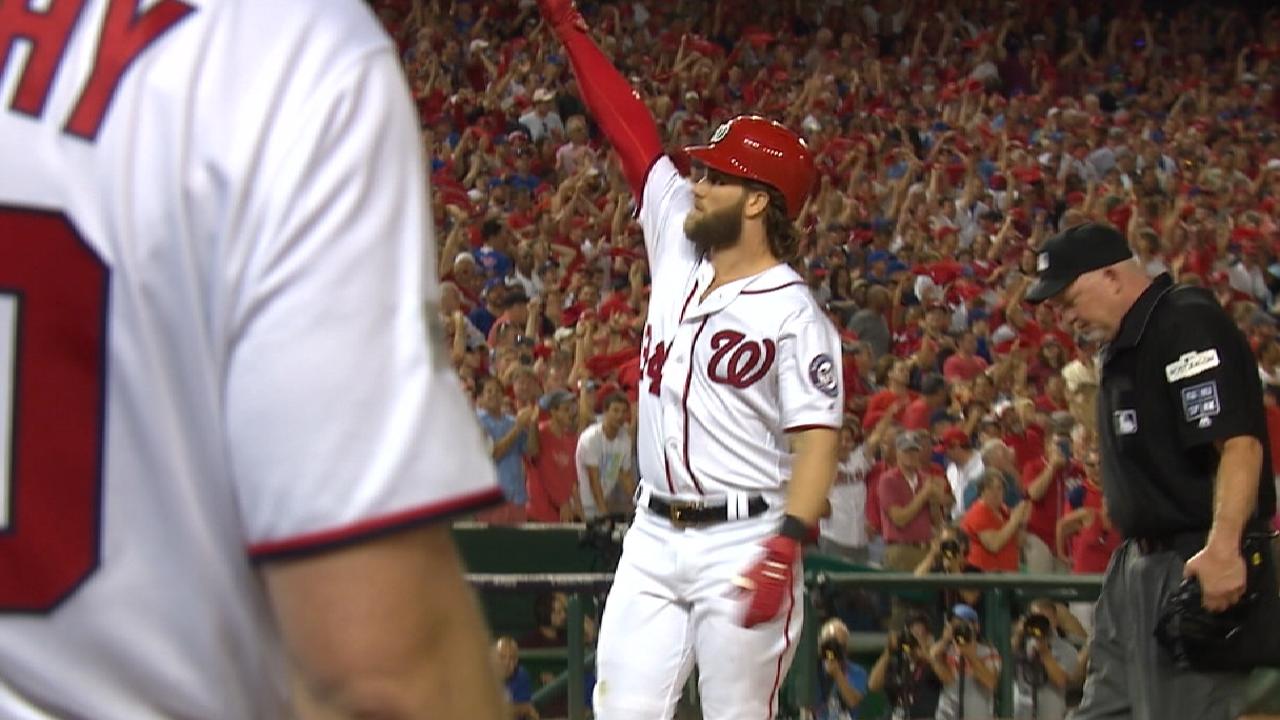 Marlins: Miami has the star players to vault into playoff contention, but the new ownership group led by Derek Jeter and Bruce Sherman will need to decide what to do with the team's biggest fish. More »
Braves: The Braves have one of the most exciting prospects in baseball, and he looks like he's ready to come up. Where will he fit in? More »
Mets: The Mets made it to the World Series in 2015 and made the playoffs in 2016, but everything went wrong for them last season. They have needs to fill across the board -- position players, pitchers and even coaches -- if they want to get back to the postseason. More »
Phillies: The Phillies have young talent, and they also have their eyes set on what will be a loaded free-agent class in 2019 -- but that doesn't mean they'll avoid making some moves now. More »
NATIONAL LEAGUE CENTRAL
Cubs: Heading into 2018 after advancing to the NL Championship Series this season, the Cubs' question marks are similar to the ones they faced after their World Series championship run in '16. But as they gear up for another run, they'll also have some new faces guiding the ones on the field. More »
Brewers: The Brewers came out of nowhere and just barely missed out on their first postseason appearance since 2011, and if they can stay healthy, they just might have the tricks up their sleeve to make another jump. More »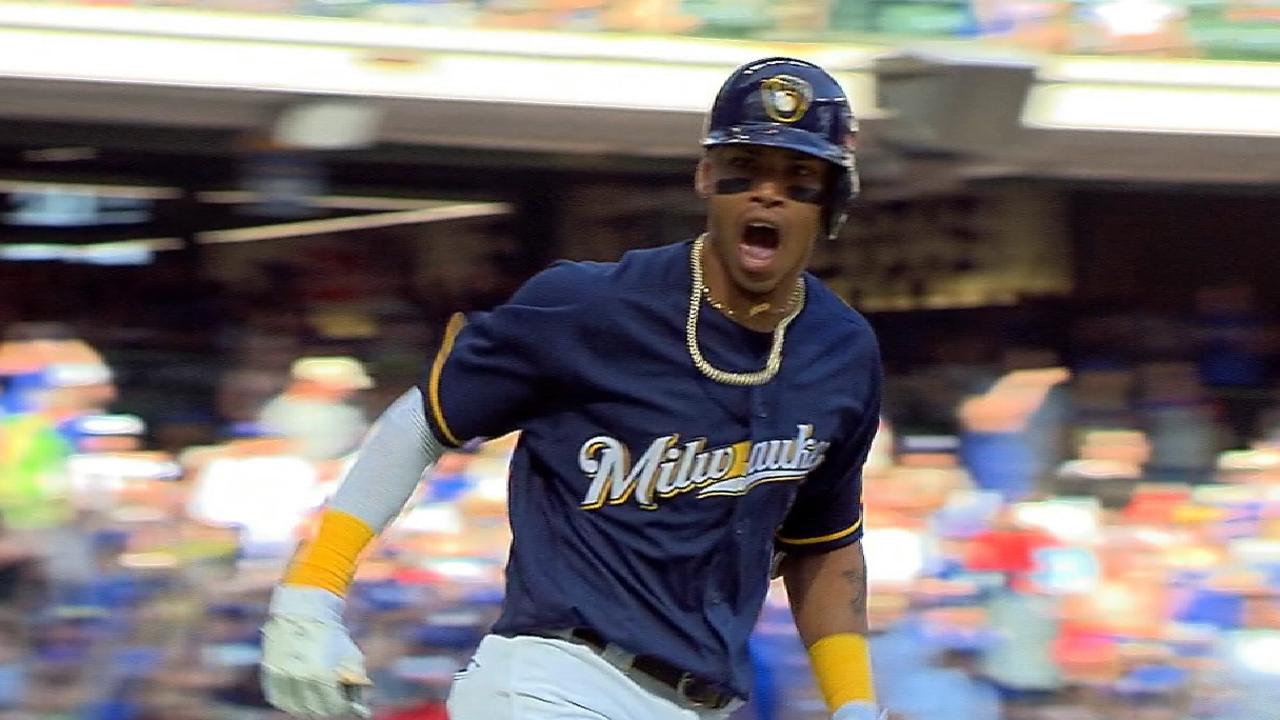 Cardinals: After five consecutive playoff appearances from 2011-15, the Cardinals have missed out on the postseason the past two years. Their offseason will be geared toward making sure that doesn't happen again in '18. More »
Pirates: The Pirates' offseason plan will start with Andrew McCutchen. From there, Pittsburgh will decide what to do with the rest of the roster as the team tries to return to contention. More »
Reds: The Reds have a deep lineup led by one of the best hitters in baseball in Joey Votto, and their offseason will be about trying to construct a pitching staff to support it. More »
NATIONAL LEAGUE WEST
Dodgers: The Dodgers just made their first World Series since 1998. They're a perennial playoff team with a star-studded roster. But they still have some pressing questions looking ahead to 2018. More »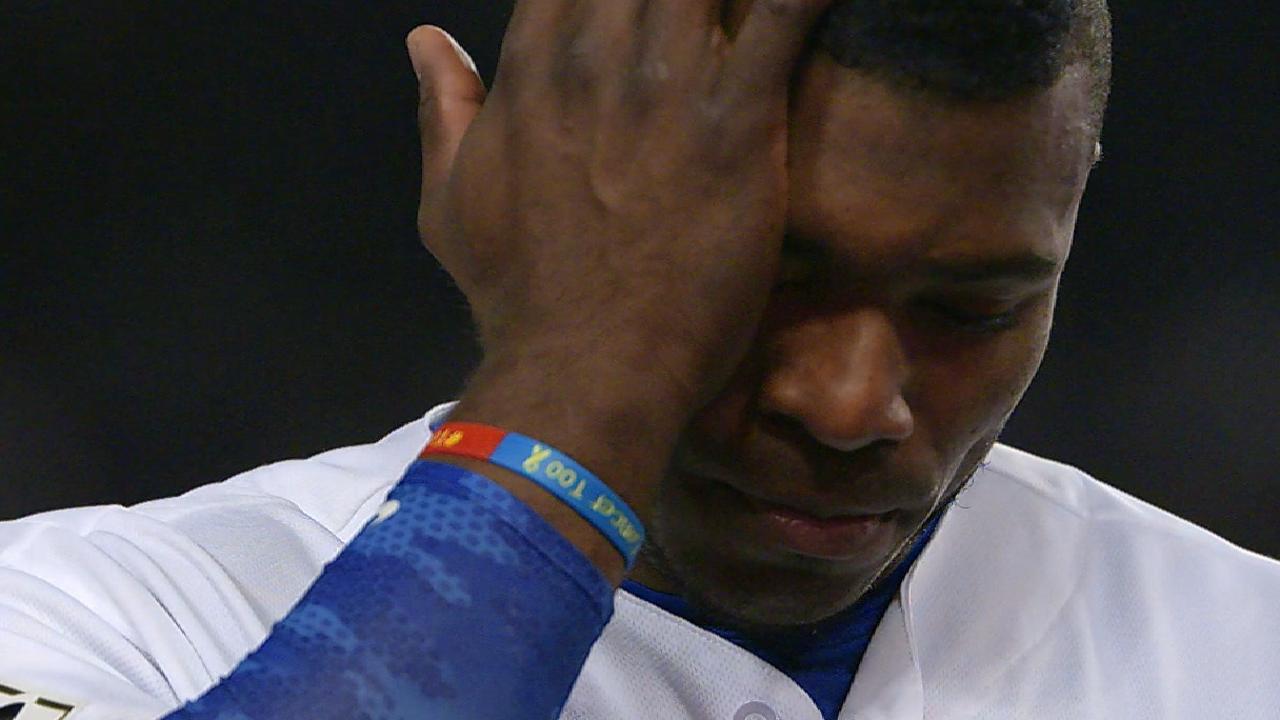 D-backs: The D-backs just made the playoffs for the first time since 2011, but they fell to the Dodgers after beating the Rockies in the NL Wild Card Game. That shows how stacked the NL West is, so the D-backs will be thinking about how to advance even further. More »
Rockies: Colorado's first playoff appearance since 2009 was all too short, as they fell in the NL Wild Card Game. Some of their key stars are hitting free agency, so they'll need to figure out how to make sure the team is ready to make another run. More »
Padres: The Padres' young core is ready to go in 2018, but San Diego will have some positional debates to resolve heading into next season -- and will their relief ace still be with the team? More »
Giants: A team that has won three World Series this decade suddenly found itself in last place in 2017. The Giants aren't satisfied with that, and they've got some upgrades in mind. More »
David Adler is a reporter for MLB.com based in New York. Follow him on Twitter at @_dadler. This story was not subject to the approval of Major League Baseball or its clubs.