Martinez atop D-backs' free-agent priorities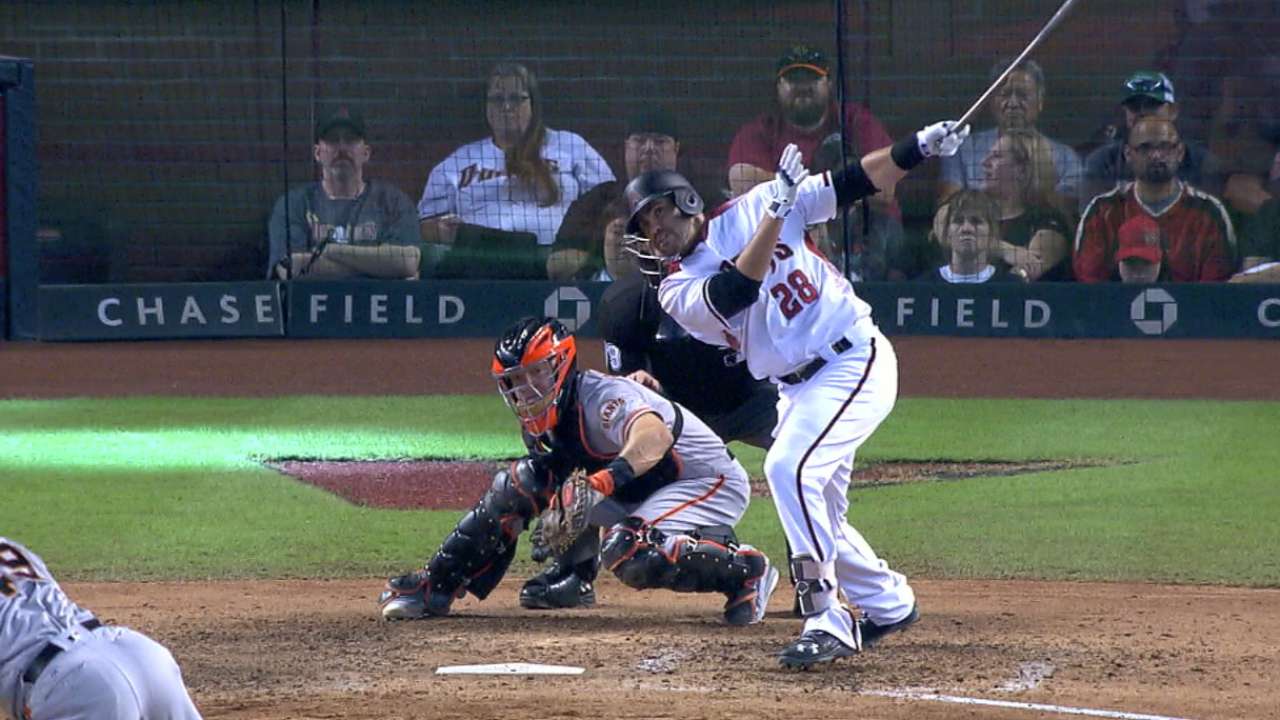 PHOENIX -- The D-backs don't figure to be huge players in the free-agent market this offseason, but no one expected them to sign right-hander Zack Greinke to a $206.5 million contract two years ago, so you never know.
However, coming off their first postseason appearance since 2011, the D-backs don't figure to have much room in their budget for big-ticket additions. The D-backs have around $60 million in committed salary for next season and 14 arbitration-eligible players. Together, that would put them above their salary at the end of the 2017 season, and though ownership has not shied away from spending (see Greinke's deal), it would seem unlikely they can go much higher than where they're at.
• 3 questions for D-backs to ponder this offseason
Free agents: Outfielders Gregor Blanco and J.D. Martinez, lefty Jorge De La Rosa, righties David Hernandez and Fernando Rodney, catcher Chris Iannetta, infielder Adam Rosales.
Arbitration-eligible players: Lefties Patrick Corbin, T.J. McFarland, Andrew Chafin and Robbie Ray; righties Randall Delgado, Shelby Miller, J.J. Hoover and Taijuan Walker; catcher Chris Herrmann; shortstops Chris Owings and Nick Ahmed; outfielders A.J. Pollock and David Peralta; third baseman Jake Lamb.
Biggest free agent loss: Martinez was the best Trade Deadline acquisition in baseball this season, and his production at the plate -- 29 homers and a 1.107 OPS in 62 games after the trade -- were a big reason the D-backs made the postseason. That type of production may be out of the D-backs' price range, though.
If Martinez is able to get a multi-year deal worth $20 million or more annually, it would seem unlikely that the D-backs could afford to match that.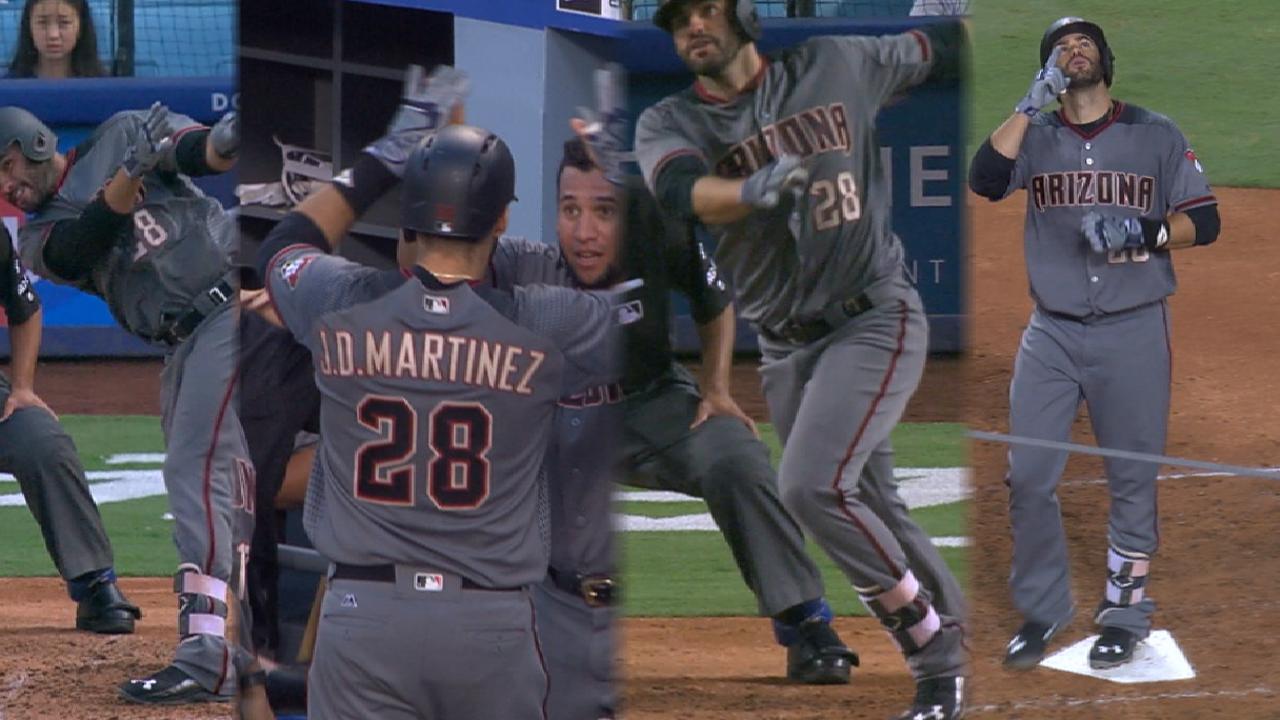 Potential free agent targets: Retaining Martinez would certainly be a coup for the D-backs, but keeping Iannetta and Rodney could also be priorities. Iannetta did a nice job splitting time behind the plate with Jeff Mathis, and Rodney had 39 saves last year.
The D-backs will look to fortify their bullpen outside of potentially bringing back Rodney, as well. Last season, they had good success picking up players looking to bounce back and re-establish themselves in the Majors like Hoover and McFarland.
Adding a bench player and a replacement for Iannetta if he's not re-signed could also be on the to-do list.
Wild card scenario: The D-backs could decide to move significant money in order to be able to re-sign Martinez. What salaries fall into that category? Corbin and outfielder Pollock are both free agents after next season and are set for their final trip to arbitration. Of course, there's always Greinke's contract, which pays him another $126 million through 2021, though the team would almost assuredly have to eat some of that money in order to move him.
Steve Gilbert has covered the D-backs for MLB.com since 2001. Follow him on Twitter @SteveGilbertMLB. This story was not subject to the approval of Major League Baseball or its clubs.