Giants no strangers to free-agency excitement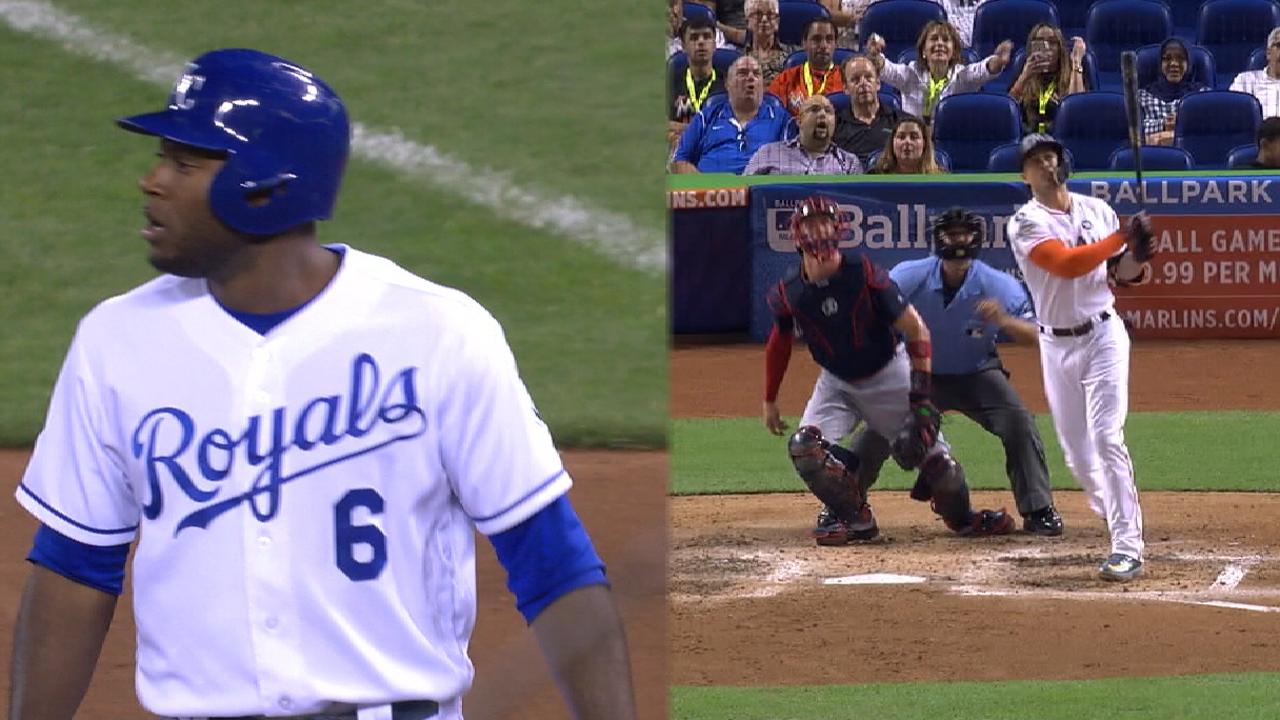 SAN FRANCISCO -- If Major League Baseball ever chose to distribute frequent shoppers' cards for each team's use on the free-agent market, there would be no complaints from the Giants.
When the Giants face a pressing personnel need, they typically fill it in free agency rather than through trade. Last year, their big take-home item was closer Mark Melancon. The offseason before that, it was right-handers Johnny Cueto and Jeff Samardzija. In other years, under other circumstances, the Giants resorted to free agency to obtain the likes of Moises Alou, Mike Matheny, Omar Vizquel, Edgar Renteria, Jeremy Affeldt, Barry Zito and, of course, Barry Bonds.
That doesn't even begin to count valuable Minor League free agents the Giants have signed, such as outfielders Gregor Blanco and Andres Torres, right-hander Ryan Vogelsong and utility man Joaquin Arias.
Once again, the Giants hope to be more than just window-shoppers at the free-agent store. Free agents allowed to sign with new teams after the five-day waiting period that followed the completion of the World Series. Here's a preview of what the club might do there.
Free agents: C Nick Hundley, OF Michael Morse.
Arbitration-eligible: RHPs Sam Dyson, Cory Gearrin and Hunter Strickland; 2B Joe Panik and LHP Will Smith.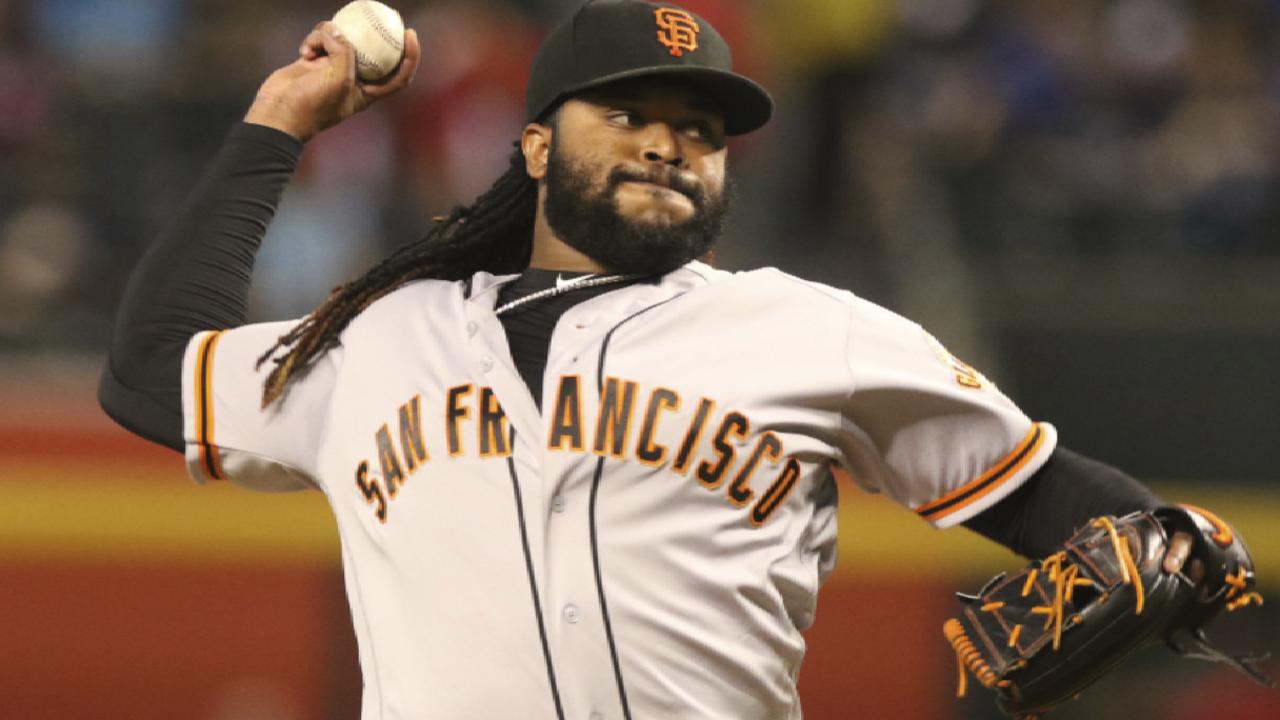 Biggest potential free-agent loss
Hundley, the capable backup who proved valuable offensively, would create a big void if he went elsewhere. He appeared in 101 games in 2017, starting 65. Of his 70 hits, 32 went for extra bases.
Potential free-agent targets
Center fielder Lorenzo Cain is believed to rank close to or at the top of the Giants' shopping list. He's rangy enough to roam AT&T Park's wide-open outfield spaces and skilled enough to compensate for the limitations of corner outfielders Denard Span and Hunter Pence. If the Giants don't obtain Cain, they might have to seek a competent center-field fly-chaser (Jon Jay? Cameron Maybin?) and acquire an offensively productive corner man instead.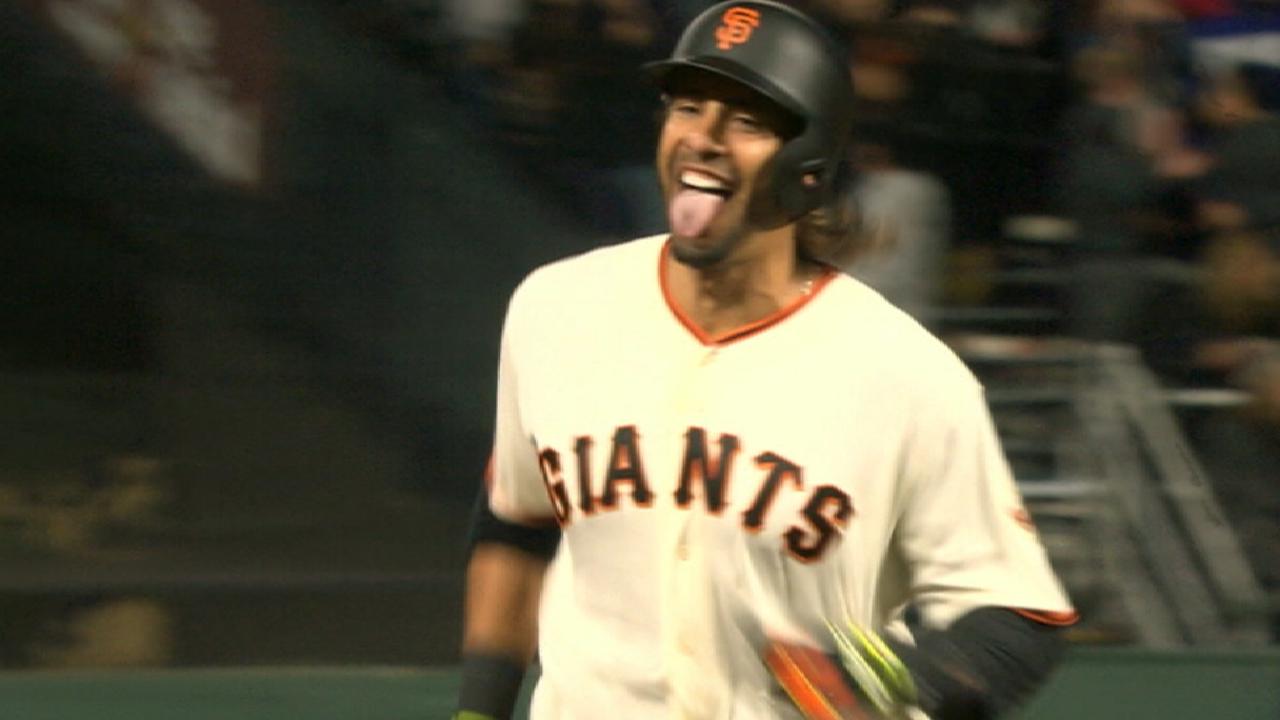 Wild card scenario
The Giants' starting rotation appears set. In fact, left-hander Madison Bumgarner and right-hander Samardzija could be considered "untouchable" performers whom the Giants would resist trading. However, given the team's need for depth and talent, a bold move involving either pitcher that would fill multiple needs for San Francisco isn't out of the question. If the Giants engineered such a trade, they'd likely pursue another starter.
Chris Haft has covered the Giants since 2005, and for MLB.com since 2007. Follow him on Twitter at @sfgiantsbeat and listen to his podcast. This story was not subject to the approval of Major League Baseball or its clubs.