Inbox: Will the 2018 'pen include young arms?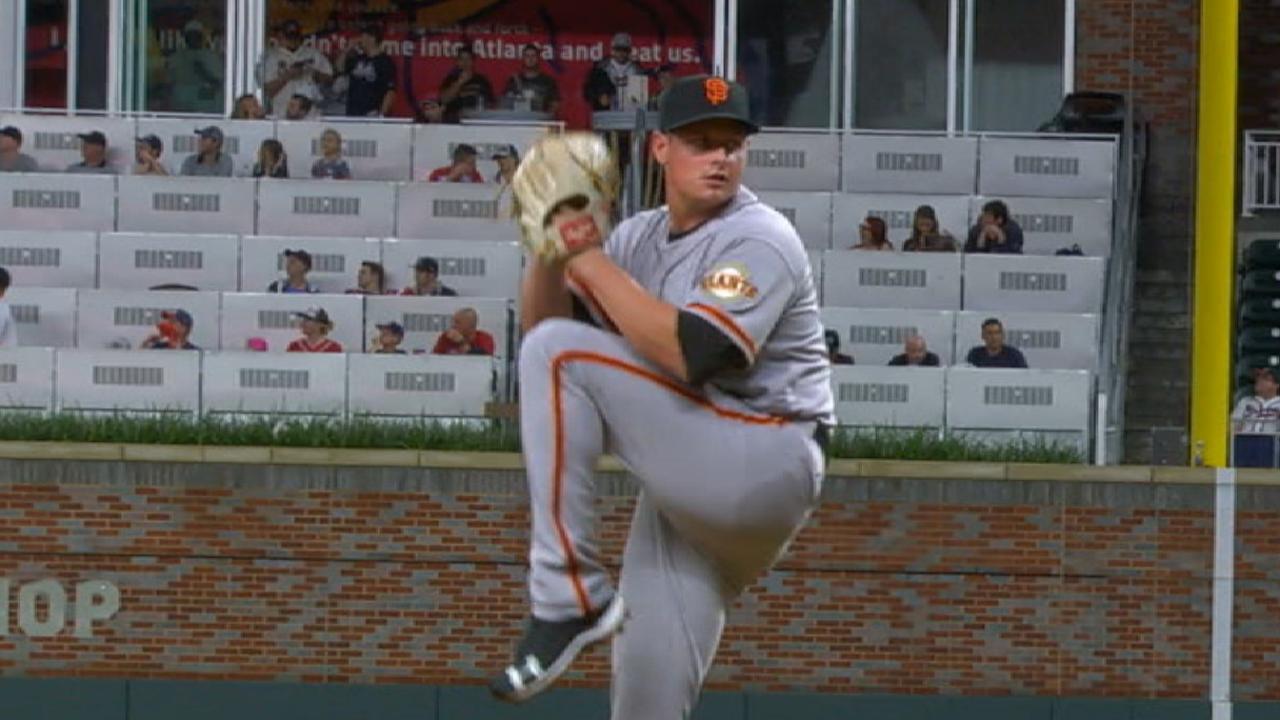 With the bullpen seemingly in flux, can we expect to see young arms like Kyle Crick, Garrett Williams and Reyes Moronta next year?
-- James H., Sebastapol, Calif.
Though it's far from certain that each will make the Opening Day roster, all should receive a fair shot. For instance, Moronta's determination and focus indicate that he yearns to establish himself in the big leagues. He's hungry (perhaps a little too literally; management wants him to watch his weight).
• Submit a question to the Giants Inbox
Williams, who struck out 58 in 64 innings as a starter for Class A Augusta last season, could enter what promises to be a spirited competition among left-handers for bullpen roles. MLBPipeline.com ranked him 19th among the organization's top prospects.
Crick frequently looked dominant as a rookie this year. He limited opponents to a .191 batting average -- including .169 against right-handers -- and allowed just three of 21 inherited runners to score. He could be ready for a more significant role in 2018.
Even if you put Giancarlo Stanton and J.D. Martinez in their outfield, remember that the team's winning ways came because the bullpen made big pitches in all those great postseason years.
Also, consider the starters. Matt Cain's gone. Matt Moore can't match Tim Lincecum in his better days. Jeff Samardzija's up and down. Johnny Cueto's questionable. Even Madison Bumgarner has shown some weakness.
Why move Brandon Belt to left field? Are you kidding me? He's a Gold Glove-caliber first baseman, the best the Giants have had there since J.T. Snow. For left field, go after Marcell Ozuna or even Andrew McCutchen.
-- Timothy S., Fremont, Calif.
I fully agree. Moving Belt to left field would weaken the Giants at two positions.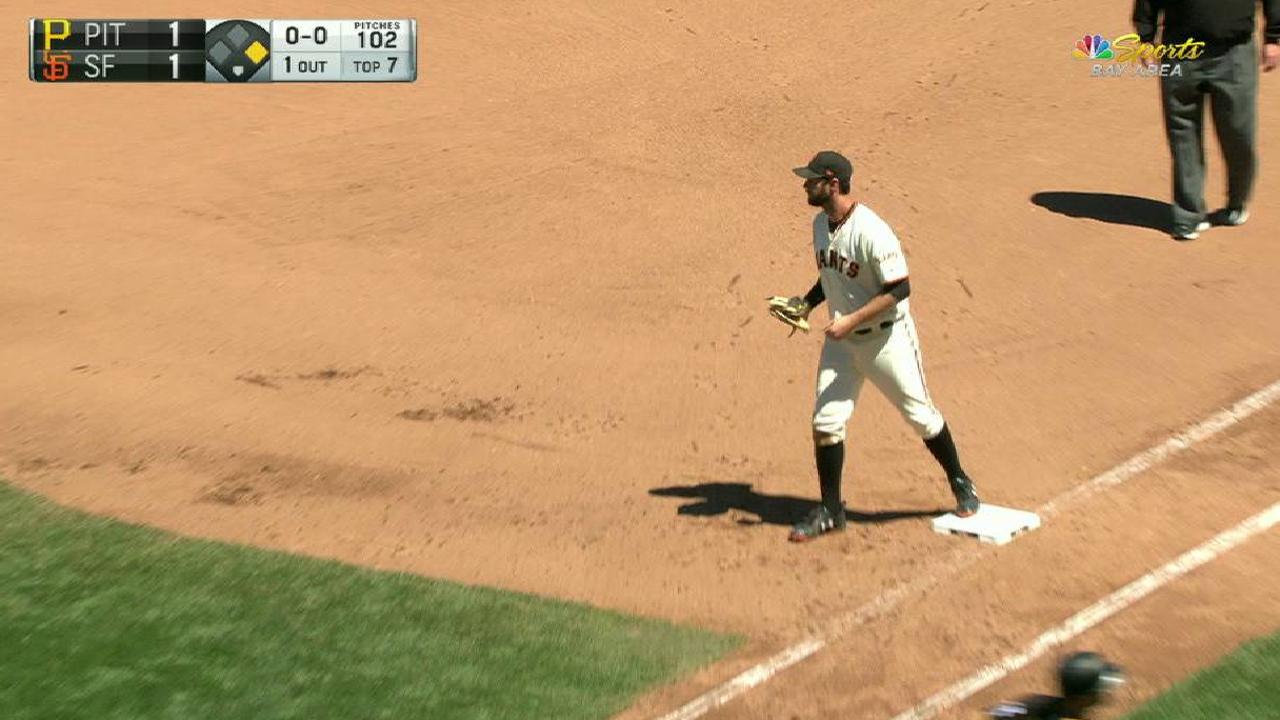 Isn't it time to ... hit the restart button and follow the Astros' mode of operation? When do you think the decision will be made for this to occur?
-- Obrey B., Beaumont, Calif.
Not immediately, unless the Giants look even worse than they did this season as 2018 begins. Rebuilding might be tolerated in other cities, but not in the Bay Area. Fans are usually forgiving here, but they expect entertaining teams that deliver an honest effort. One of the problems with this year's Giants was that besides being bad, they often were boring.
Why not hire Barry Bonds, one of the greatest hitters ever, to be our hitting coach?
-- Thomas S., Chandler, Ariz.
Makes sense, doesn't it? However, Bonds appears content in his role as assistant to president Larry Baer. Bonds already has experienced a lifetime in baseball. At this point, he probably doesn't feel the need to resume spending 10 hours per day at the ballpark.
Chris Haft has covered the Giants since 2005, and for MLB.com since 2007. Follow him on Twitter at @sfgiantsbeat and listen to his podcast. This story was not subject to the approval of Major League Baseball or its clubs.