NLDS Game 5: Dusty Baker postgame interview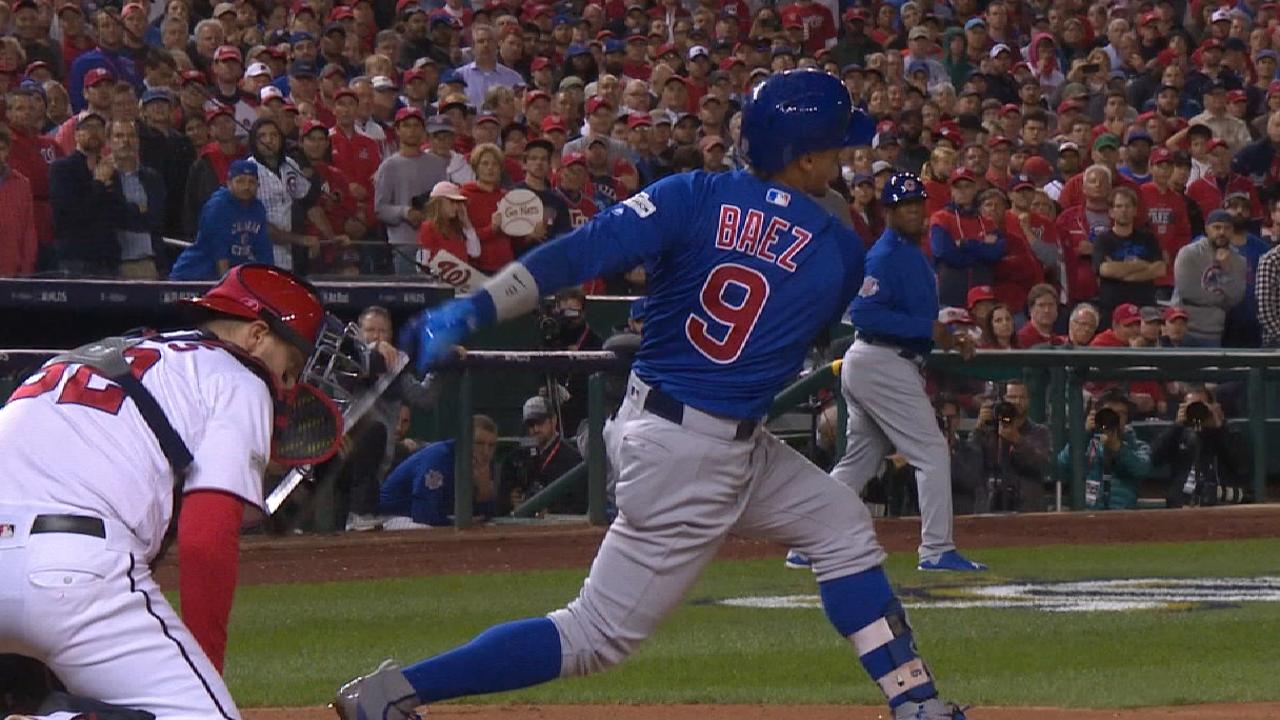 Q. Are you surprised on that stage that your team played kind of a sloppy game?
DUSTY BAKER: Yeah, I mean, we didn't play a very good game. We still battled till the end, and you know, we had far too many walks and they end up scoring in a hot mess. That was probably one of the weirdest innings I've ever seen with the third strike and then Baez hits Wieters on the backswing.
We had a hit batsman that I thought looked like a foul ball from over there. Man, you know, had a catcher's interference. You know, we gave away at least, you know, three or four runs. We had a lot of opportunities. I think we had 14 on base, and you know, just it was a series of bad events.
Then the eighth, we were threatening and then Loby hit it safe, but then he came off the bag. It was just, like I said, a series of bad events. It really hurts, you know, to lose like that, especially after what we went through all year long, and that was tough.
Q. On that play when the backswing -- did you see it right away, and did you know what the rule was and what did the umpire tell you?
DUSTY BAKER: No, I didn't see the backswing, but Wieters told me. You know, I thought the rule was a dead ball and they said it's not a dead ball. Only on a stolen base; that's what I was told.
Boy, you know, he walks a couple guys. I thought we were off and running. You know, we had the right guy to the plate, and Lind hit into a double play and Michael came in through with a big two-out hit. He had an outstanding series. Loby got a big hit and we had Trea at the plate and you saw what happened.
So it was a series of bad events.
Q. Is it your understanding that they misinterpreted the rule?
DUSTY BAKER: Yes, that's what I thought. And then, you know, I've never seen anything like that from Max. You know, he had two quick outs, followed by an infield hit and a blooper. Then that's when Russell hit the ball down the line, and that was a big turning point in the game, and then all the other bad series after that happened.
Q. Can you talk a little bit about, you mentioned the year in general, but the disappointment of this, just knowing that your team was probably as well equipped as it's ever been to handle this?
DUSTY BAKER: Yeah, it was; and Bryce was just starting to swing the bat. It's very disappointing, not to be going to L.A., not to go home see my family and play in Dodger Stadium and go to the next step.
You know, it was just a tough game to lose.