Yankees' Florial fuels offense with big AFL performance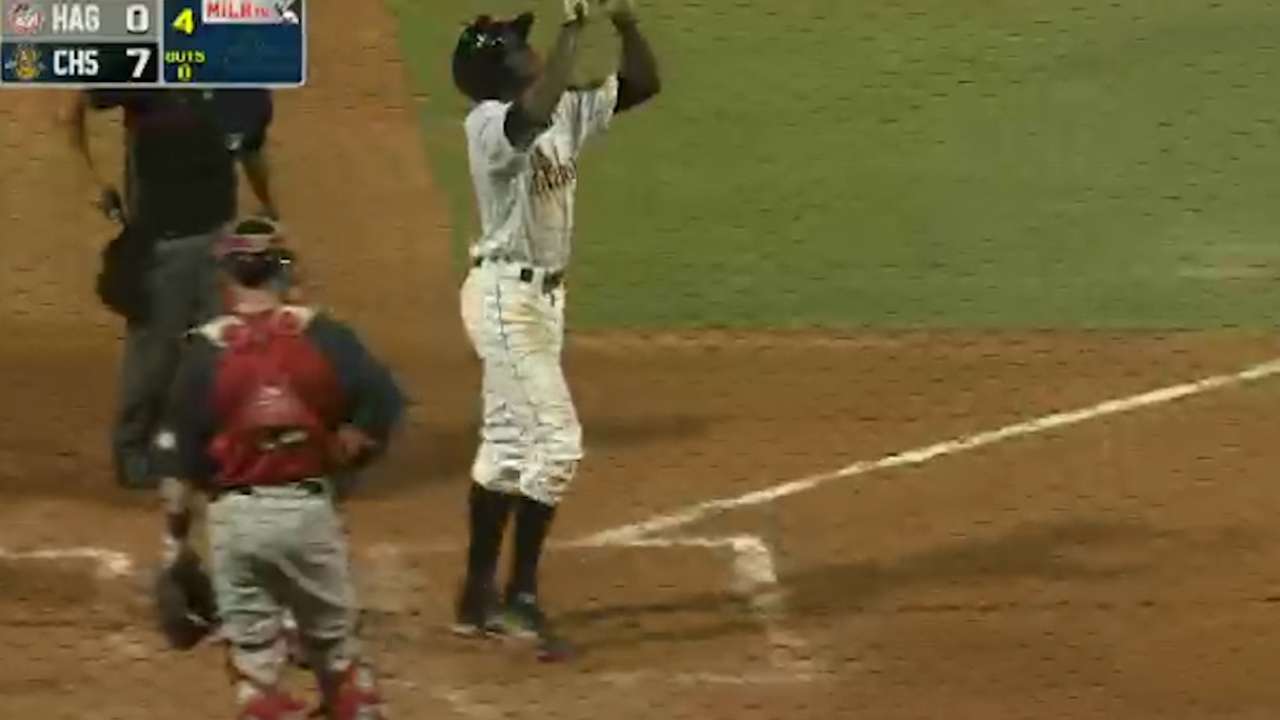 SCOTTSDALE, Ariz. -- Estevan Florial has some of the best raw tools in baseball, and he showed off several of them as he led the Scottsdale Scorpions to an 8-0 win over the Salt River Rafters on Thursday night.
Florial, the Yankees' No. 3 prospect, jump-started the Scorpions offense as he went 4-for-5 with three runs scored out of the leadoff spot.
• Gameday
"He is just talented," Scottsdale manager Jay Bell said. "He's just got a nice, strong, baseball, athletic body and everything just, not to make a play on words, flows. He just does so many good things. He's got the ability to hit the ball out of the park, he hits it all over the field."
In addition to his 50-grade hit tool, the 19-year-old has 60-grade speed, which he promptly put on display as he stole second after leading off the game with a base hit.
Florial, the No. 78 overall prospect, flashed his speed again in the eighth as he beat out an infield single for his fourth hit of the game.
"Hitting is hard and sometimes guys have the ability to make it look easier than it really is and he's one of them," Bell said. "He's still got a lot to learn. He's a 19-year-old kid, who's learning how to compete against better and better talent, and that was one of the things that was nice to watch this year was him going from [Class A] Charleston to [Class A Advanced] Tampa and then to be able to be invited out here."
Florial struggled in his U.S. debut in 2016, batting .225/.315/.364 in Rookie ball, but he saw a big uptick in 2017 as he slashed .298/.372/.479 in 110 games with Charleston and Tampa.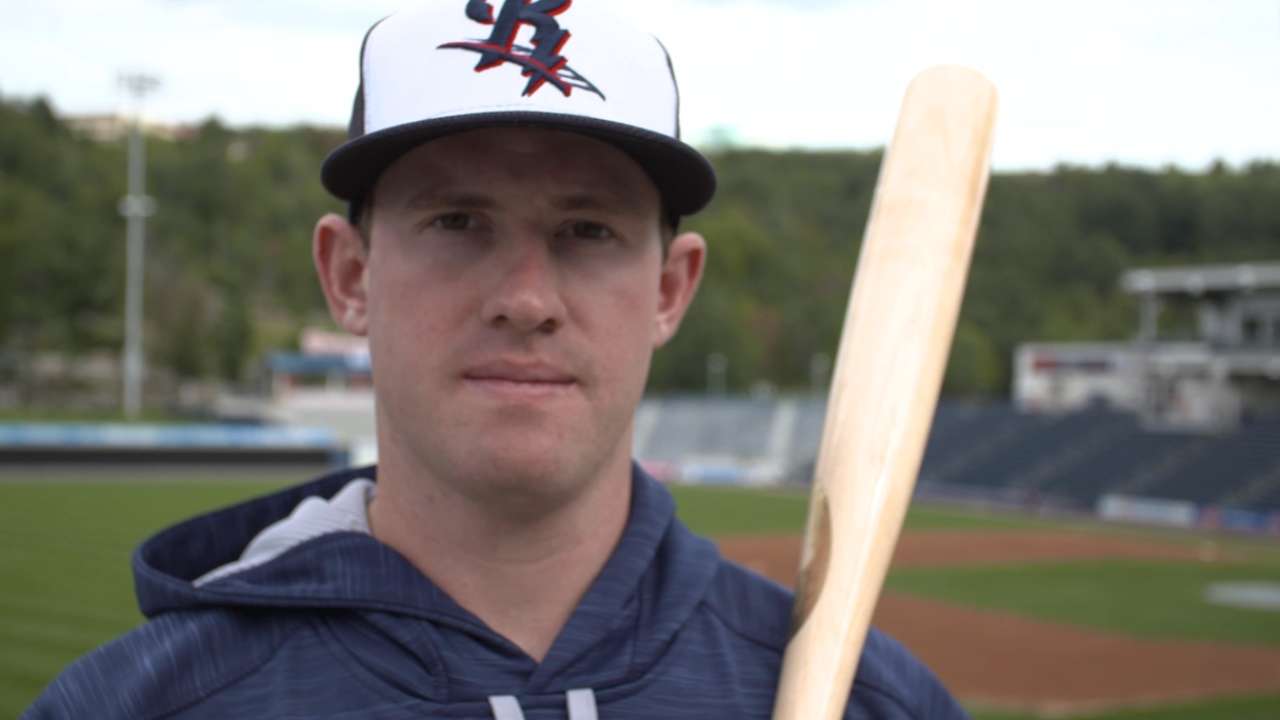 Billy McKinney, the Yankees' No. 23 prospect, also made an impact with his bat as he drove in four runs, including a bases-clearing double in the eighth. But what impressed Bell most about McKinney's effort was his defense as he was playing first base for the first time since high school.
"Billy did a great job," Bell said of the 23-year-old, who made a diving play in the third inning. "I know Joe [Girardi] is looking for a couple guys who are capable of going out there and playing infield and outfield and Billy fits into that. That's why he's here right now, to play some first base."
While the Scottsdale offense was rolling, totaling eight runs on 12 hits, the pitching staff, led by Giants' No. 12 prospect Joan Gregorio, was also dominant.
Gregorio fanned one and gave up just two hits over three scoreless frames, but what was most important was his command. After walking 4.26 batters per nine innings across 13 starts with Triple-A Sacramento this season, Gregorio fired 22 of his 27 pitches for strikes on Thursday.
William Boor is a reporter for MLBPipeline.com. Follow him on Twitter at @wboor. This story was not subject to the approval of Major League Baseball or its clubs.