MLB.com Columnist
Jim Callis
Recent Royals draftees represent potential building blocks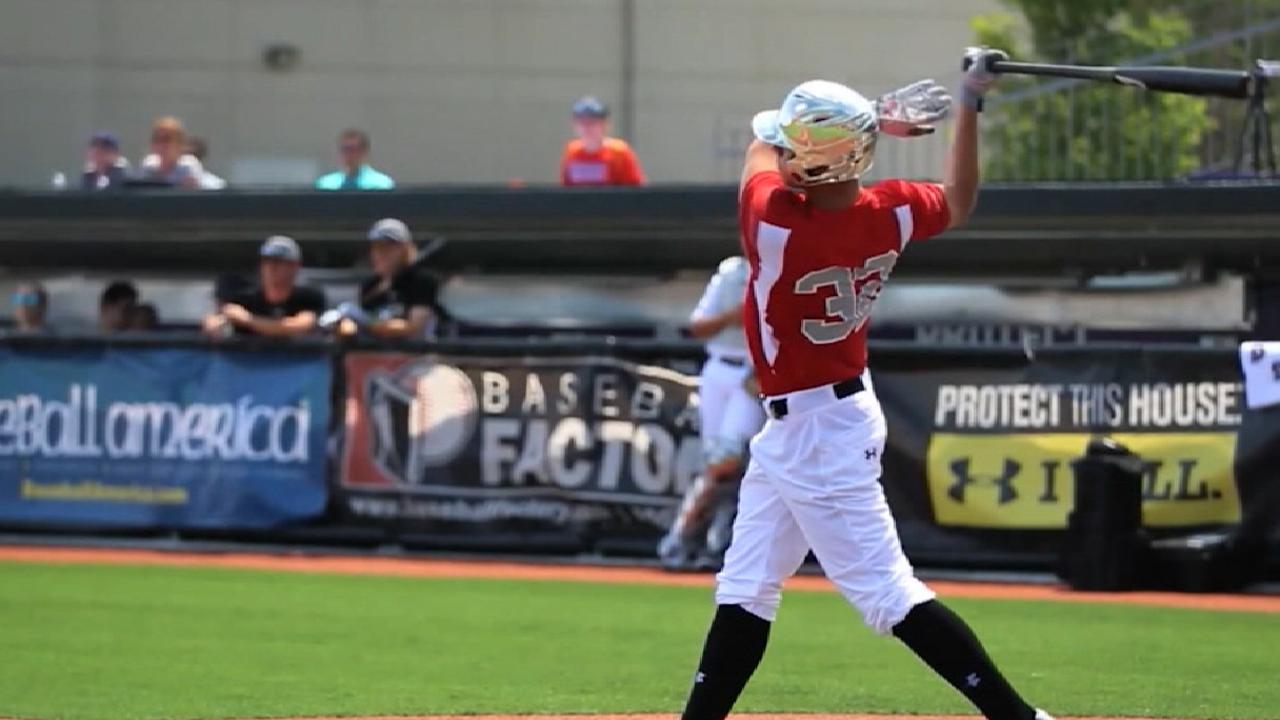 The Royals enjoyed a banner Draft in 2007, grabbing Mike Moustakas with the second overall choice, Danny Duffy in the third round and Greg Holland in the 10th. That trio matriculated to Kansas City by 2011 and helped the franchise win an American League pennant in 2014 and a World Series championship the following October.
Though they've made astute picks since then -- 2008 first-rounder Eric Hosmer, 2009 third-rounder Wil Myers, 2010 ninth-rounder Whit Merrifield, and 2013 supplemental first-rounder Sean Manaea -- the Royals haven't had as much success since they stopped picking toward the top of the Draft and bonus-pool rules restricted spending.
It's still very early, but their 2017 Draft crop has the potential to be their best in a decade. Their top five selections -- California high school first baseman Nick Pratto (first round), Florida prep catcher M.J. Melendez (second), Chipola (Fla.) JC left-hander Evan Steele (supplemental second), Iowa Western CC lefty Daniel Tillo (third) and Lipscomb outfielder Michael Gigliotti (fourth) -- are potential building blocks as Kansas City likely will begin to rebuild after an expected free-agent exodus this offseason.
All five are participating in the Royals' five-week advanced instructional league program in Surprise, Ariz., which concludes Oct. 20. We broke down Pratto in a Thursday story on the organization's best prospects. Here's how the other four players have fared in their introduction to pro ball:
Arguably the best defensive catcher available in the 2017 Draft, Melendez is a potential Gold Glover thanks to his combination of throwing, receiving and athleticism. He's more polished than most 18-year-old backstops because he grew up around the game as the son of college coach Mervyl Melendez, who's now at Florida International. Add in his left-handed power potential, and the Royals were thrilled to get him with the 52nd overall choice in a Draft thin on catchers.
Signed for a well over slot $2,097,500, Melendez batted .262/.374/.417 in 47 games in the Rookie-level Arizona League. He threw out 26 percent of basestealers, while the other catchers on the AZL Royals nabbed just 17 percent.
"His defensive talent stands out with his arm strength, agility and athleticism behind the plate," Royals farm director Ronnie Richardson said. "His offense is going to take some time, but his power numbers in the Arizona League were impressive. We're very happy with the progress he's made with our catching coordinator, J.C. Boscan. He takes pride in his catching and he embraces that."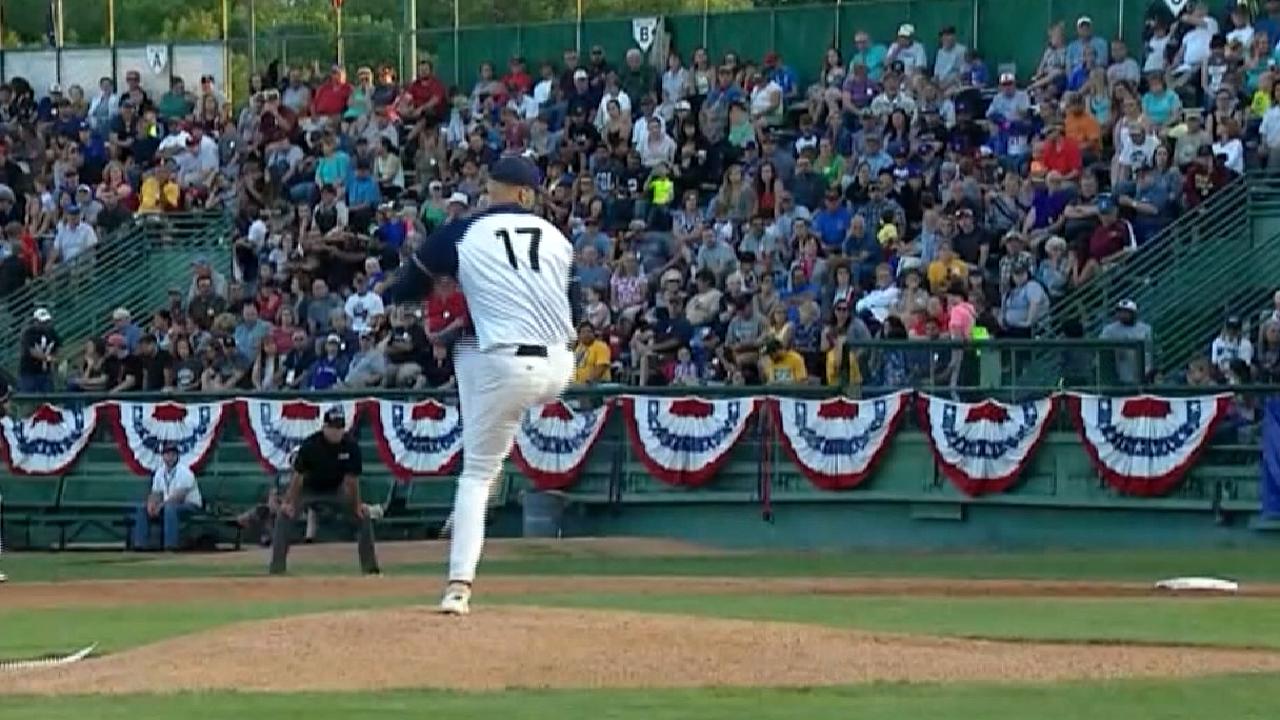 Steele hasn't pitched much in the last two seasons, working just 11 2/3 innings on a stacked Vanderbilt staff in 2016, 40 1/3 this spring while dealing with a blood clot in his arm at Chipola and eight in his pro debut as the Royals decided to handle him with care. The Most Valuable Pitcher at the 2017 Junior College World Series, where Chipola won its second national championship, he gets a lot of life on two- and four-seam fastballs in the low 90s by using his 6-foot-5 frame and a low arm slot. His breaking ball and changeup also show signs of becoming solid offerings once he becomes more consistent with them.
"We're just giving him a chance to adjust and to get into rhythm as he transitions into pro ball," Richardson said. "He's getting a good foundation. He's done well here. He competes, he's a physical guy and it's a tough look for left-handers with his angle. There are a lot of arms and legs coming at you, so he's deceptive."
Like Steele, Tillo is a juco southpaw who would have gone earlier in the Draft had he not experienced physical issues during the spring. Iowa's Mr. Basketball in 2015, he didn't pitch much in high school while dividing his time between two sports, and he got just 7 1/3 innings as a Kentucky freshman last year. An increased workload at Iowa Western resulted in a dead-arm period and he also came down with a minor lat injury.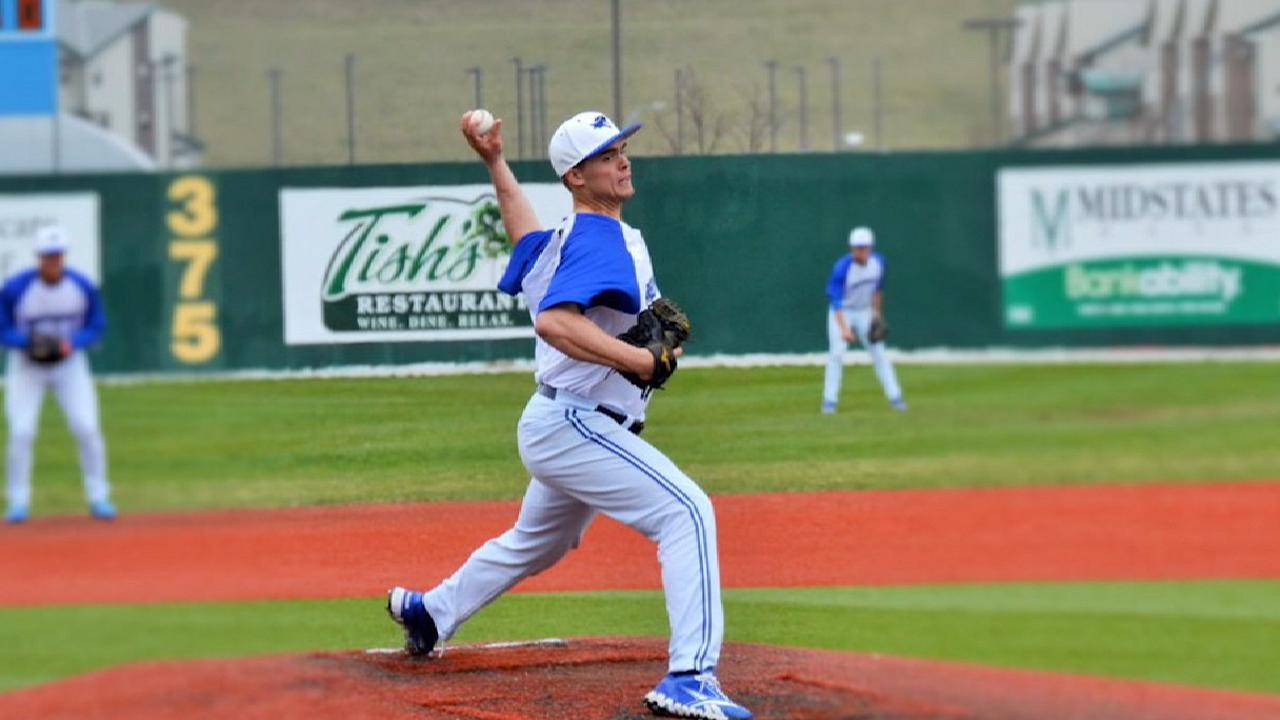 When he was 100 percent, Tillo showed a lively 92-97 mph fastball and an 82-85 mph slider that was just as effective. He went 3-2 with a 4.42 ERA between two Rookie-level clubs this summer, striking out 32 in 36 2/3 innings and generating a nifty 2.43 groundout/airout ratio.
"He's a good athlete with a lot of life on a heavy fastball," Richardson said. "We're still refining his mechanics because he hasn't pitched as much. He's got a lot of upside and just needs to get more developmental innings. He's shown flashes of what he can be in the future."
Gigliotti looked like a first-round pick in the summer of 2016, when scouts voted him the Cape Cod League's No. 1 prospect. But he slumped badly and looked too passive in the first half of his junior season before snapping out of it and reaching base in his final 32 games. He performed well after turning pro, batting .320/.420/.456 with 21 extra-base hits and 22 steals in 64 games between Rookie-level Burlington and low Class A Lexington.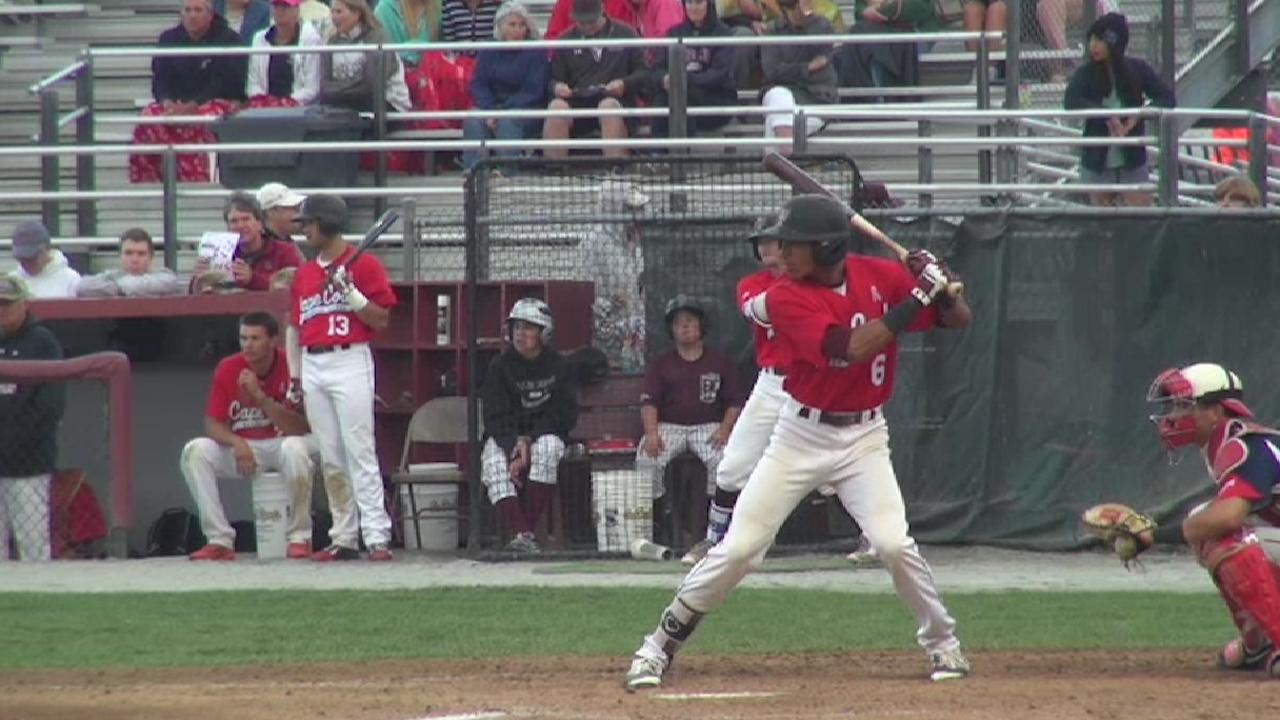 "His defensive ability stands out every day," Richardson said. "He's a great athlete who has range to both gaps and covers a lot of ground. He really looks like a top-of-the-order hitter too. He gets on base and he has plate discipline and plus speed. He's a mature kid with high energy who wants to compete every single day. He knows the game and just needs more reps in pro ball."
Jim Callis is a reporter for MLB.com. Follow @jimcallisMLB on Twitter. Listen to him on the weekly Pipeline Podcast. This story was not subject to the approval of Major League Baseball or its clubs.