Dodgers now feel better-equipped for Cubs
Chicago rallied from 2-1 deficit to win the NLCS in '16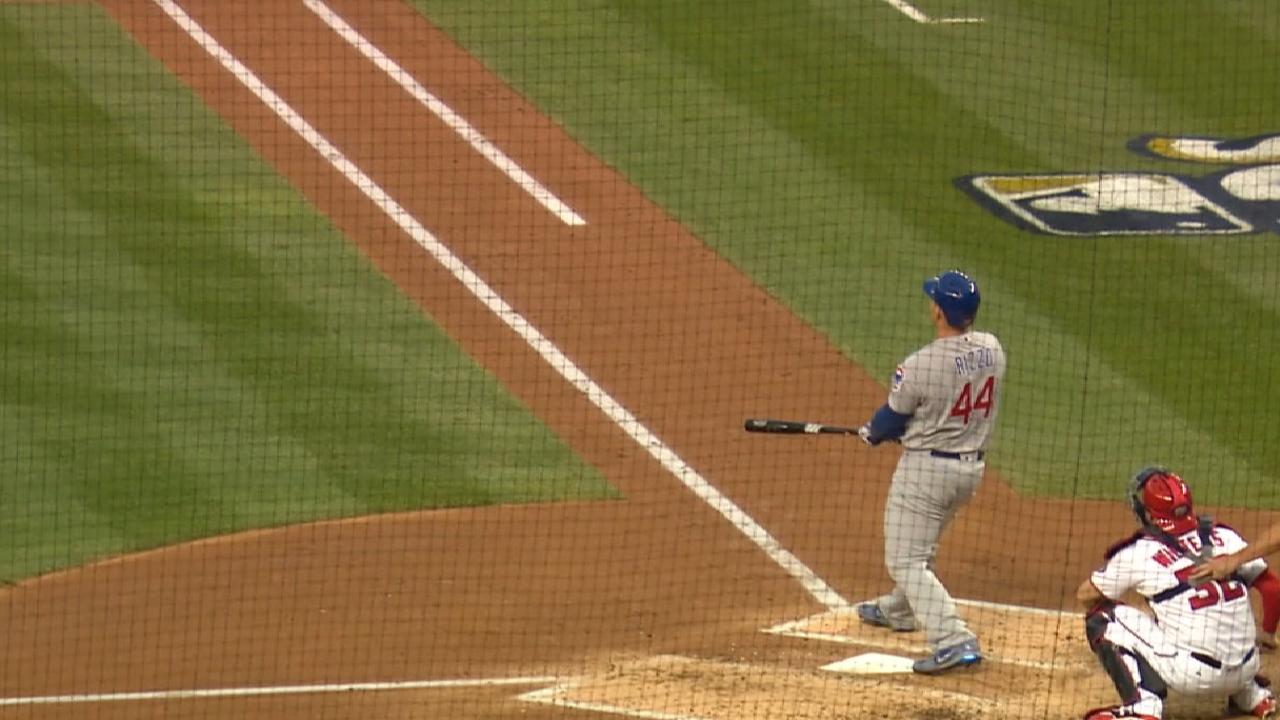 LOS ANGELES -- In 2016, the Cubs won 18 more regular-season games than the Dodgers, enjoyed the home-field advantage as they beat the Dodgers in the National League Championship Series, and ended more than a century-long franchise World Series drought.
In 2017, the Dodgers won 12 more regular-season games than the Cubs, enjoy the home-field advantage in the postseason, and now face the Cubs in a rematch of last year's NLCS presented by Camping World that opens tonight, trying to end a decades-long franchise World Series drought.
| Game | Date | Time | Matchup/Results | TV/Highlights |
| --- | --- | --- | --- | --- |
| Gm 1 | Oct. 14 | | LAD 5, CHC 2 | WATCH |
| Gm 2 | Oct. 15 | | LAD 4, CHC 1 | WATCH |
| Gm 3 | Oct. 17 | | LAD 6, CHC 1 | WATCH |
| Gm 4 | Oct. 18 | 9 p.m. | LAD @ CHC | TBS |
| *Gm 5 | Oct. 19 | 8 p.m. | LAD @ CHC | TBS |
| *Gm 6 | Oct. 21 | 4 or 8 p.m. | CHC @ LAD | TBS |
| *Gm 7 | Oct. 22 | 7:30 p.m. | CHC @ LAD | TBS |
"Our guys this year, as they were last year, are focused," said manager Dave Roberts. "It does help when you're the winningest team from this year and we've showed how good we can be when we play our brand of baseball. We're a confident group, and understand we still have a lot of work to do."
They just didn't have to work as hard as the Cubs to get that rematch, as Chicago held on for a 9-8 win over the Nationals late Thursday in Game 5 of the NLDS presented by T-Mobile.
The Dodgers were 3-0 against the Cubs at home in May (beating Jake Arrieta, John Lackey and Jon Lester) and 1-2 on the road in April (when the Dodgers pitchers of record were Sergio Romo, Brandon McCarthy and Hyun-Jin Ryu).
• Dress for NLCS: Get Dodgers postseason gear
The teams have similar approaches to winning, based on the stats. The Dodgers were first in team ERA, the Cubs fourth. The Dodgers were third in on-base percentage and fourth in slugging percentage, the Cubs first and fifth. The Dodgers were first in walks, the Cubs second. The Dodgers were 14th and the Cubs 15th in runners left on base.
"The Cubs, obviously the defending world champs, so there's a lot to be said for having been there, done that," said Roberts. "It's virtually the same group [as last year]. They've got guys led by [Kyle] Hendricks, Lester, [Jose] Quintana, they can pitch and compete. The lineup is a grind-you-out sort of lineup. They play defense."
• Dodgers turn to Kershaw in Game 1
Last year's NLCS turned into a disaster for the Dodgers. After leading the best-of-seven series, 2-1, they lost three straight when the offense went cold, the defense got sloppy and the starting pitchers couldn't keep Cubs' bats from finally breaking out.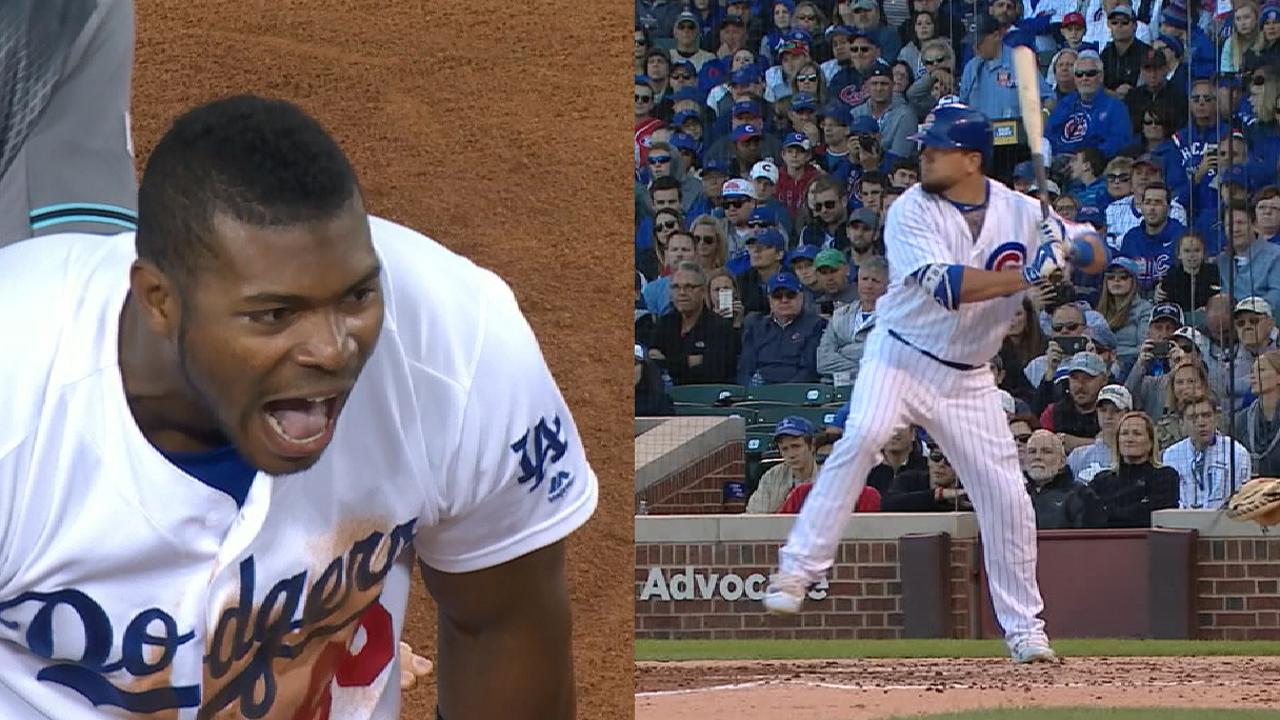 "I just think this is a different year," said Roberts, who added that Cody Bellinger is a game-changer the team didn't have last year, but also noted the improvement in Yasiel Puig and new bullpen weapon in Kenta Maeda.
The Dodgers couldn't even get out of Wrigley Field after losing Game 6, forced by authorities to shelter in place in the cramped clubhouse for an extra hour while local officials devised an escape route through the Wrigleyville neighborhood, which was overrun with Cubs zealots celebrating their team's first World Series appearance since 1945.
The Dodgers hit .210 with a .593 OPS in the series, were outscored 30-17 (and 23-5 in the last three games), outslugged seven homers to four, and committed seven errors to three for the Cubs.
But as Roberts reminded the club after Monday night's clinching in Arizona, they are on a mission.
"From the beginning of Spring Training, we said we knew we were the best team in all of baseball," he said. "We proved it this series. Eight more wins to go."
Ken Gurnick has covered the Dodgers since 1989, and for MLB.com since 2001. This story was not subject to the approval of Major League Baseball or its clubs.