Astros choose unflappable Keuchel for Game 1
Lefty brings 1.24 ERA against Yankees into Friday's ALCS opener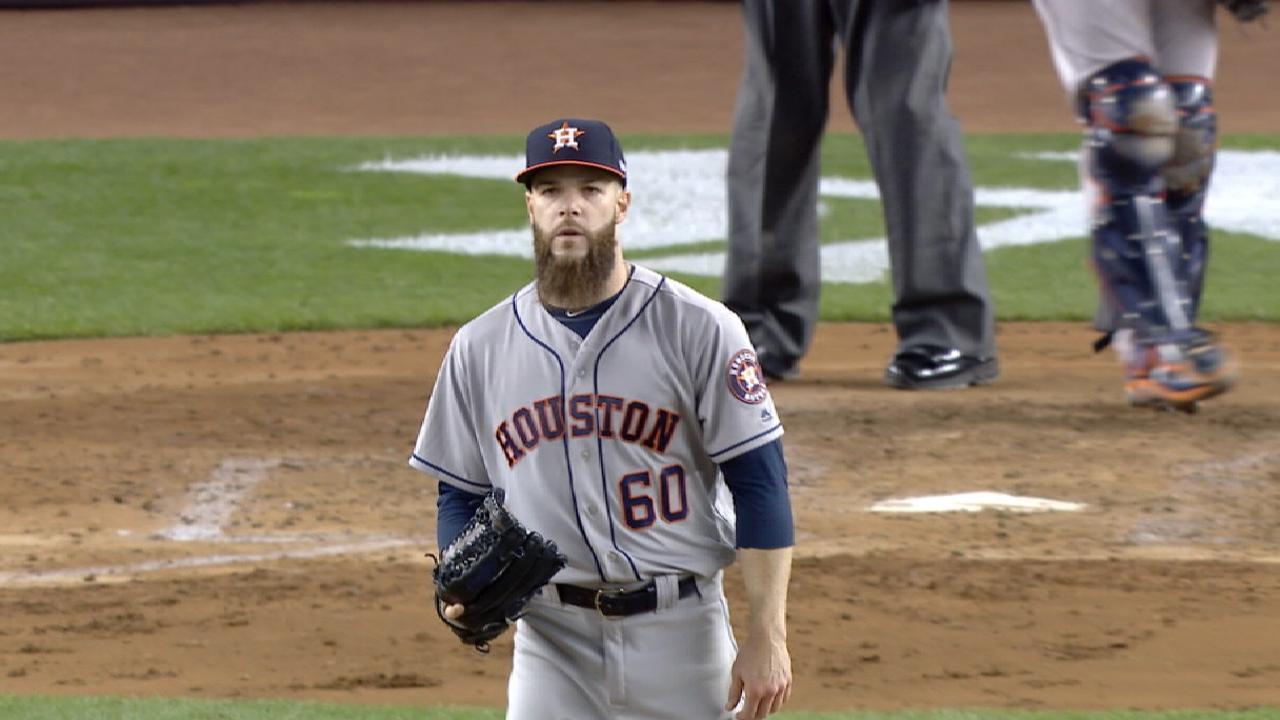 HOUSTON -- Even when circumstances call for it, Dallas Keuchel simply does not succumb to pressure. It does not sway, tug or nag him. The Astros pitcher chooses not to even believe in what can often be an insurmountable force for others pitted in his position, instead focusing on what fuels him.
"Your adrenaline in the postseason is unlike any other," Keuchel explained. "Not to say the pressure is more, because I don't really believe in pressure. It's more of getting yourself ready for moments like this."
• Dress for the ALCS: Buy Astros postseason gear
This moment is Game 1 of the best-of-seven American League Championship Series presented by Camping World, opposite right-hander Masahiro Tanaka and a Yankees club that staved off the defending AL champion Indians in the AL Division Series presented by Doosan. This moment is Friday at Minute Maid Park, where Keuchel will have the home crowd on his side.
The lefty ground-ball specialist, who turned in a 14-5 record and a 2.90 ERA during the regular season, has a 2.94 career ERA at home.
"When I see orange and white and all those towels," Keuchel said, "and I look over at Keuchel's Korner and see a bunch of fake beards, it really gives you a sense of calmness almost in such a chaotic atmosphere. That alone makes me feel like I'm in my backyard playing Wiffle ball.
"Right now, just the thought of it is giving me chills. To be hosting the Championship Series is going to be truly special."
It's Houston's first since joining the AL in 2013, the team's rise from a rebuild to playoff revelry well-documented by now. Keuchel, a seventh-round Draft pick of the organization in '09, experienced the grueling 100-loss seasons before the Astros' rebuild reached the postseason by way of a Wild Card berth in '15. Keuchel started that AL Wild Card Game, also against the Yanks, and won it at Yankee Stadium.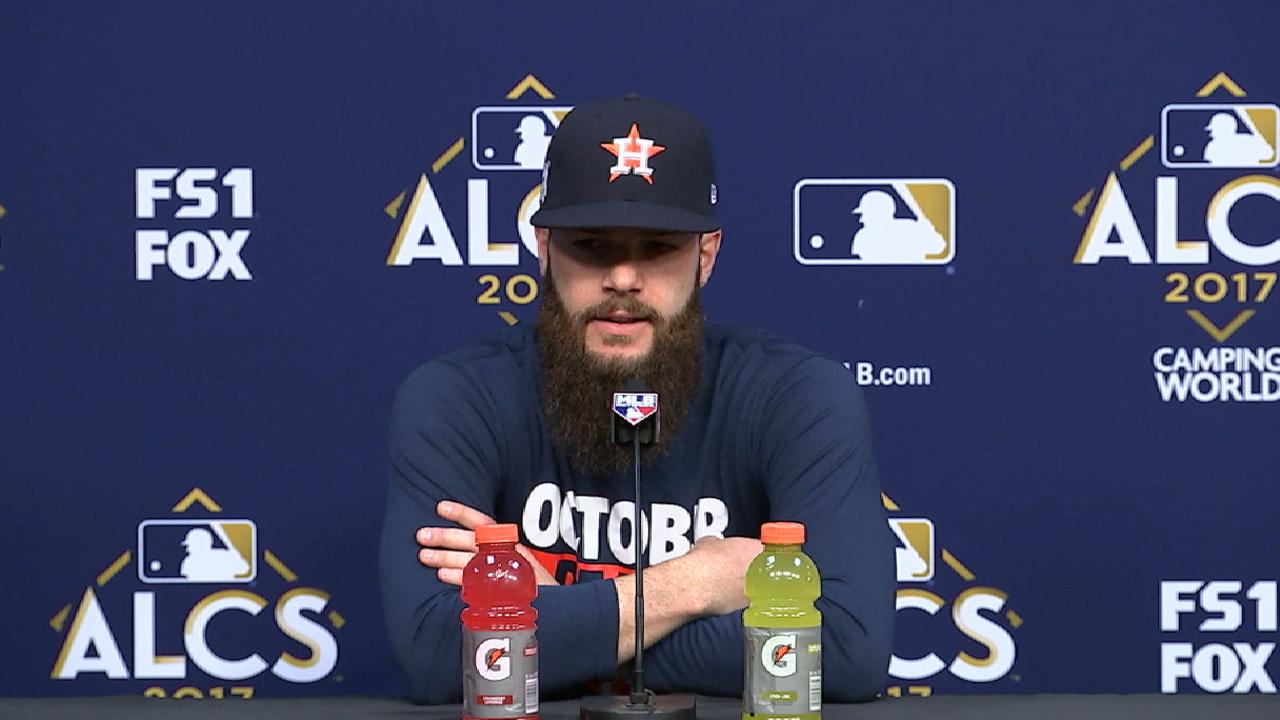 The 29-year-old southpaw is undefeated in four postseason outings, his ERA sparkling at 2.29 following an ALDS Game 2 start against the Red Sox last Friday in which he allowed only one run in 5 2/3 innings. Friday's start will come behind six days' rest.
Keuchel is 5-2 with a 1.24 ERA in seven career starts against the Yankees, including the postseason, and their current crop of hitters have managed a meager .184 average against him. Prior success, Keuchel insinuated, is just that.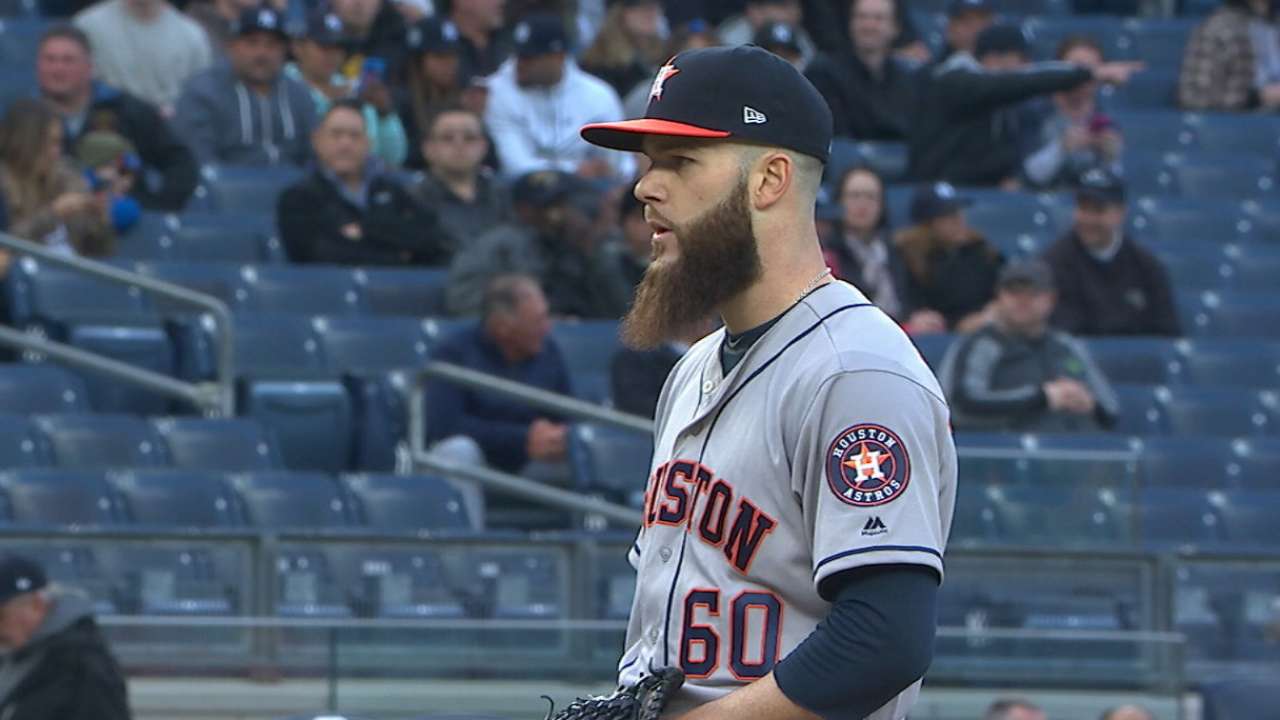 "I've been asked that question like 10 times already," the 2015 AL Cy Young Award winner said. "I don't know, I think it's just been a culmination of command, location, maybe a little bit more confidence. And just because it's the Yankees, you kind of get a little bit more amped and a little more jittery because it is the pinstripes and such a storied organization."
When Astros manager A.J. Hinch brought Justin Verlander out of the bullpen in a Game 4 series-clinching victory in Boston on Monday, he knew that meant the veteran pitcher wouldn't be an option to open the next round. With Keuchel looming, the decision was easy.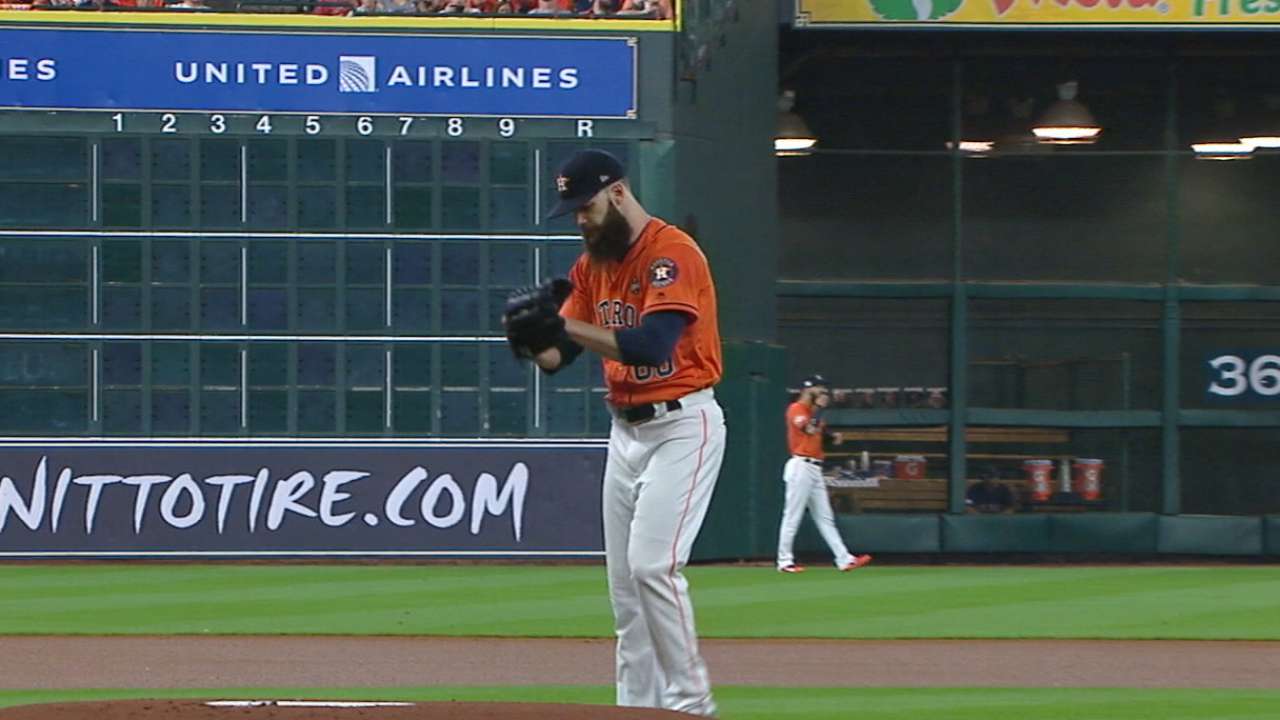 The co-aces of this staff will start the two games in Houston, with Verlander in line to start Saturday's Game 2 against New York right-hander Luis Severino.
"Dallas Keuchel has been remarkable as an Astro," Hinch said. "We hand him the ball, and the entire room knows we have a chance to win. We're well aware he's had success against the Yankees, we're very confident in this ballpark. He's pitched extraordinarily."
Jane Lee is a reporter for MLB.com. This story was not subject to the approval of Major League Baseball or its clubs.