Inbox: What type of manager will Mets seek?
Beat reporter Anthony DiComo answers questions from fans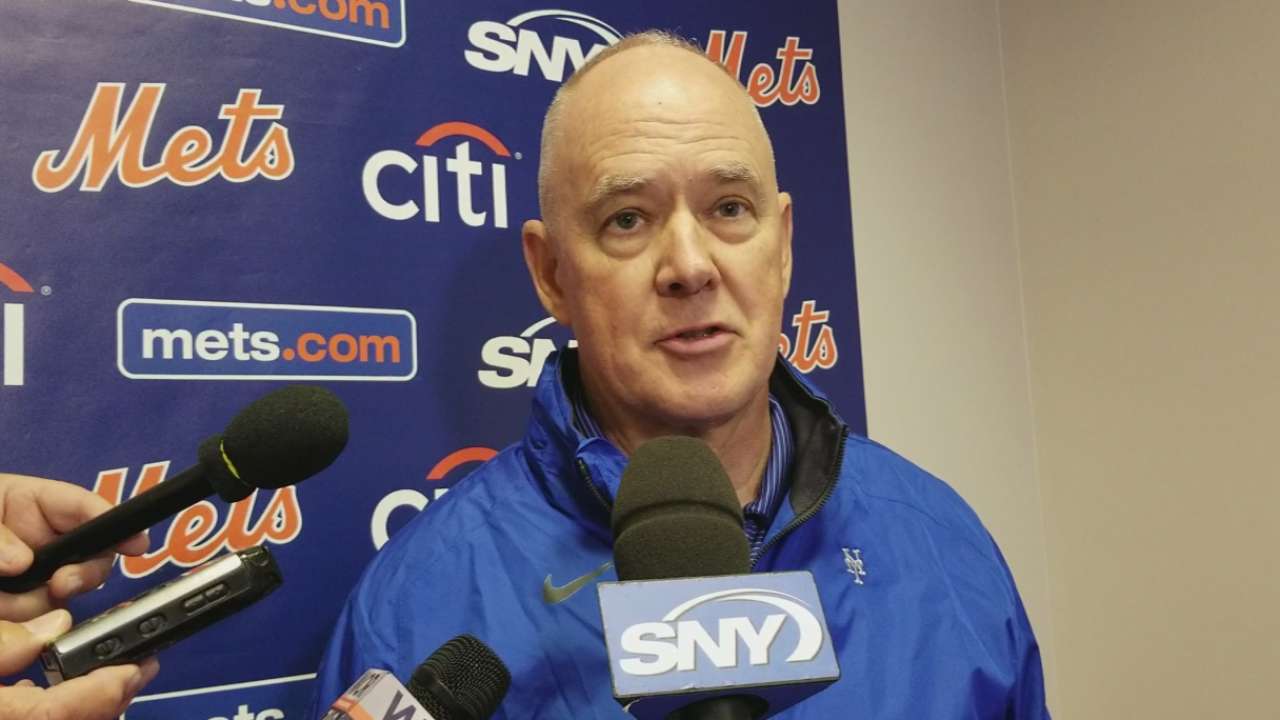 Of the potential candidates for manager, who do you think is the best fit for this club and what it needs to perform at its best?
-- @mkali31 via Twitter
Thankfully it's not my job to determine that, as it's a complicated decision with lots of factors. Do you want an experienced manager to lead the Mets, given their immediate postseason potential? Brad Ausmus, Bob Geren, Robin Ventura, Chip Hale and Ron Gardenhire have all done the job in the big leagues before, with varying levels of success. (And yes, so has Joe Girardi, though I'd be shocked if he will be available.) Want someone familiar with the clubhouse and its workings? Kevin Long is the best candidate in that context. How about a young, popular manager with a bright future? Alex Cora or Joe McEwing might interest you.
In selecting his next skipper, general manager Sandy Alderson must weigh all of those factors. There's no one candidate who has it all, and so Alderson must decide what he values most. Is it Major League experience? Media savvy? Fluency in analytics? The Mets may have to settle in one of those areas to get what they want in another.
• Submit a question to the Mets Inbox
Let's remember, also, that Alderson won't just be able to grab his top choice without resistance. The Phillies and Tigers are also looking for managers, and multiple other teams could enter the mix. This is going to be a long process that stretches on for weeks to come, with no obvious answers or solutions.
Do you see the Mets potentially re-signing any of the free agents they traded away, like Neil Walker, Jay Bruce, or Addison Reed, given their need for an outfielder, infielder and reliever?
-- @MarissaMets via Twitter
Sure, I could see it. Reed is probably the least likely of the three, simply because he will probably command a multiyear deal, and the Mets don't love giving those out to late-inning relievers. But they will splash in that market this offseason, making him at least a possibility.
Walker is exactly the type of veteran infielder who might intrigue the Mets, given the likelihood he would accept a one- or two-year deal. The Mets would stomach that risk far better than, say, a six-year contract for Mike Moustakas, and they already know what Walker brings both on and off the field.
The most likely returnee may still be Bruce, whose skill set -- power, power, power -- the Mets covet as much as any team in baseball. But that assumes that Bruce, who continues upping his value this postseason, is interested in a reunion. He's earned the right, in his prime, to test the market for all it's worth. I suspect he'll take advantage of such a rare opportunity.
Obviously, the pitching staff took a hit last season. Who is in best position for a bounce-back year in 2018?
-- @wcrickards via Twitter
The obvious choice here is Noah Syndergaard, who made just seven starts and is already fully recovered from his right lat tear. There's no reason Syndergaard can't return to being one of baseball's premier pitchers next season.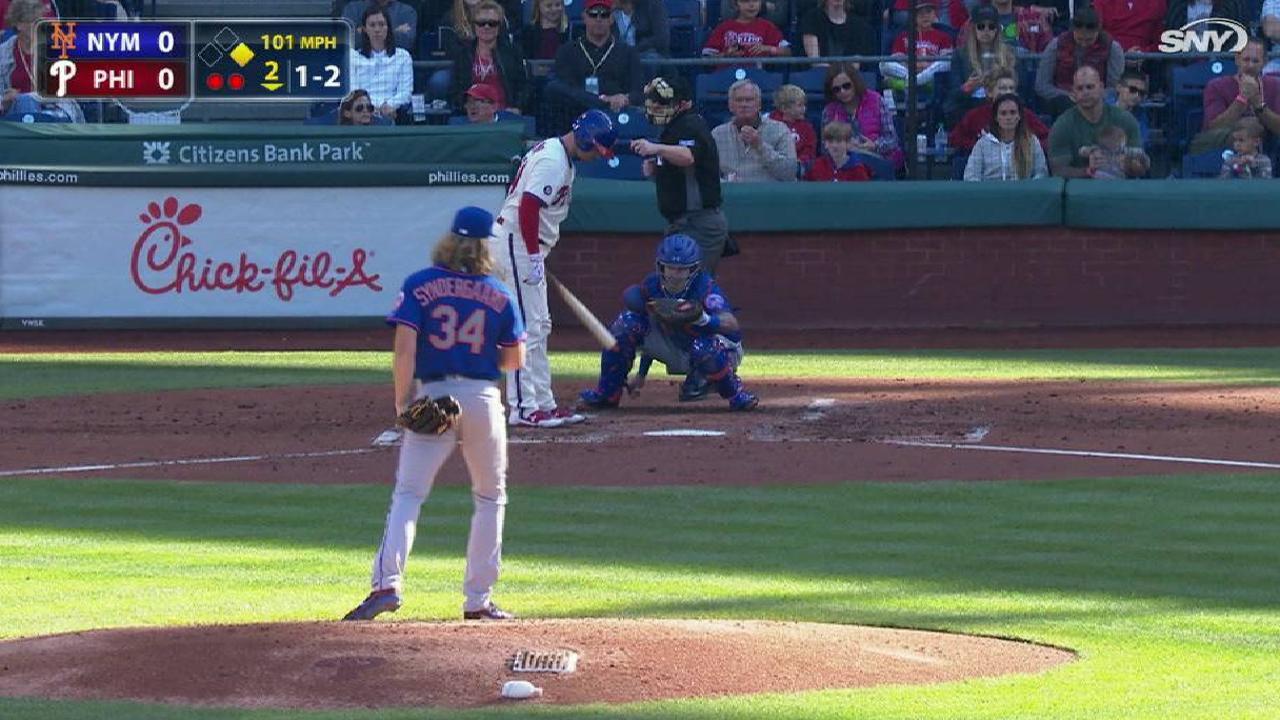 Not so obvious is Matt Harvey, whose injury history looms ominous. But if you consider Harvey making 30 starts with even a mid-4 ERA to be an acceptable rebound, suddenly the idea of one becomes viable. Given Harvey's fine velocity down the stretch this season, it's entirely possible he could surprise in 2018.
I also like Robert Gsellman's chances to return to form following a decent September (3-1, 3.86 ERA). Gsellman's true talent level is probably somewhere in between what he did in 2016 (2.42 ERA) and this summer (5.19). That, too, would be useful.
Should the Mets consider moving Harvey to the bullpen and have him be a setup man, al la John Smoltz and the Braves in the early 2000s?
-- @zdl1570 via Twitter
They should not. If Harvey is right, he's going to get outs deep in games. If he's not, he's going to get hit regardless of whether he's pitching one inning or six. The Mets' bullpen needs will be best addressed by acquiring relievers from outside the organization.
Who might be next year's top prospect that the Mets call up, like Michael Conforto in 2016 and Amed Rosario this year?
-- @zdl1570 via Twitter
The short answer is that there are none. Given the state of New York's farm system, it's going to be a while before someone with the pedigree of a Conforto or a Rosario is ready.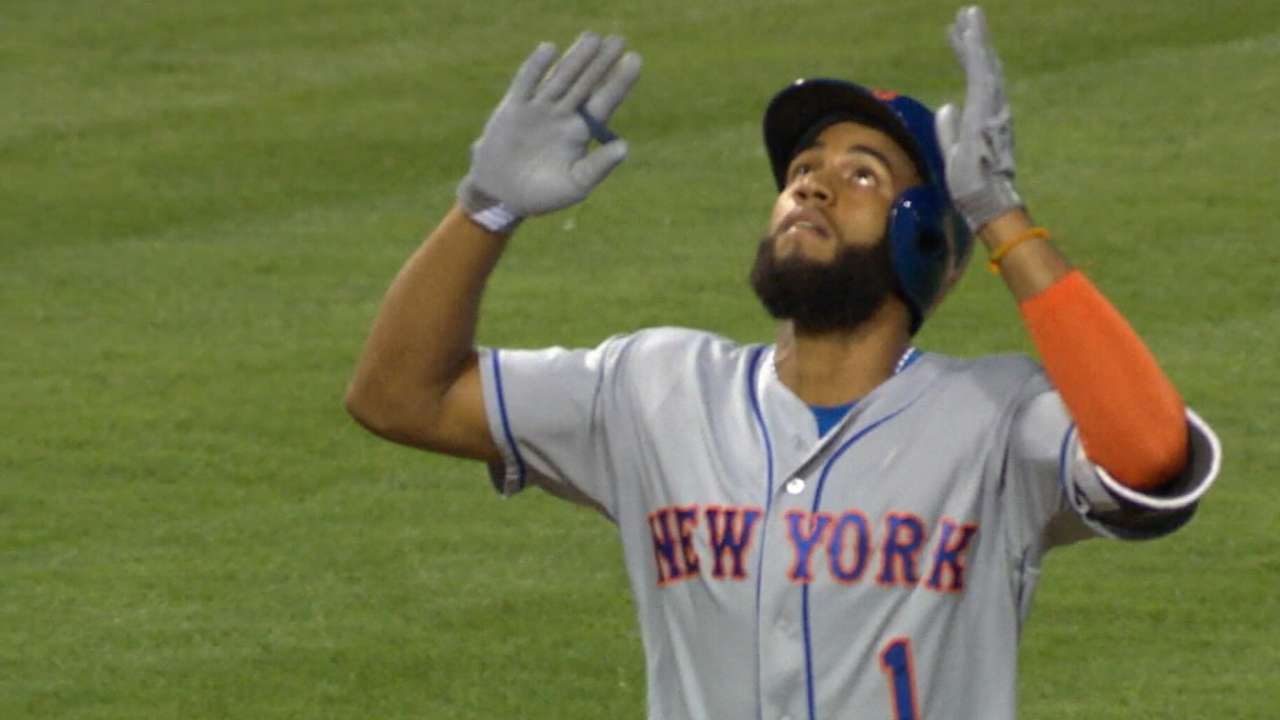 But that doesn't mean intriguing pieces won't emerge. Pitcher Marcos Molina, the Mets' sixth-ranked prospect according to MLBPipeline.com, returned from Tommy John surgery this spring to post a 3.21 ERA over two Minor League levels, topping out at Double-A Binghamton. He could help at some point next year. Infielder Peter Alonso also cracked Binghamton's roster after starring for Class A St. Lucie, potentially positioning himself as a late-season callup.
The Mets caught a glimpse of ninth-ranked prospect Tomas Nido in September, and they should see more of the catcher in 2018. Slick-fielding middle infielder Luis Guillorme could also make his mark, as should several of the relievers -- Jacob Rhame, Jamie Callahan, Drew Smith -- the Mets acquired this summer. It's going to be more about volume contributions from lower-ceilinged prospects than some sort of seismic impact from a single blue-chipper.
Do you think this team is better with Jose Reyes on it? Aside from speed, which they badly need, what does he offer?
-- @gcoezy08 via Twitter
If the Mets re-sign Reyes, it will be as much for his clubhouse leadership and mentorship of Rosario as for anything he can do on the field. That said, Reyes proved in the second half of the season not only that he can still steal bases at a high level, but also that he understands how to keep his legs healthy following years of injuries. It wouldn't be an empty investment, even if there's no obvious place right now for Reyes on the roster.
Anthony DiComo has covered the Mets for MLB.com since 2008. Follow him on Twitter @AnthonyDiComo and Facebook. This story was not subject to the approval of Major League Baseball or its clubs.