ALDS Game 5 Joe Girardi postgame interview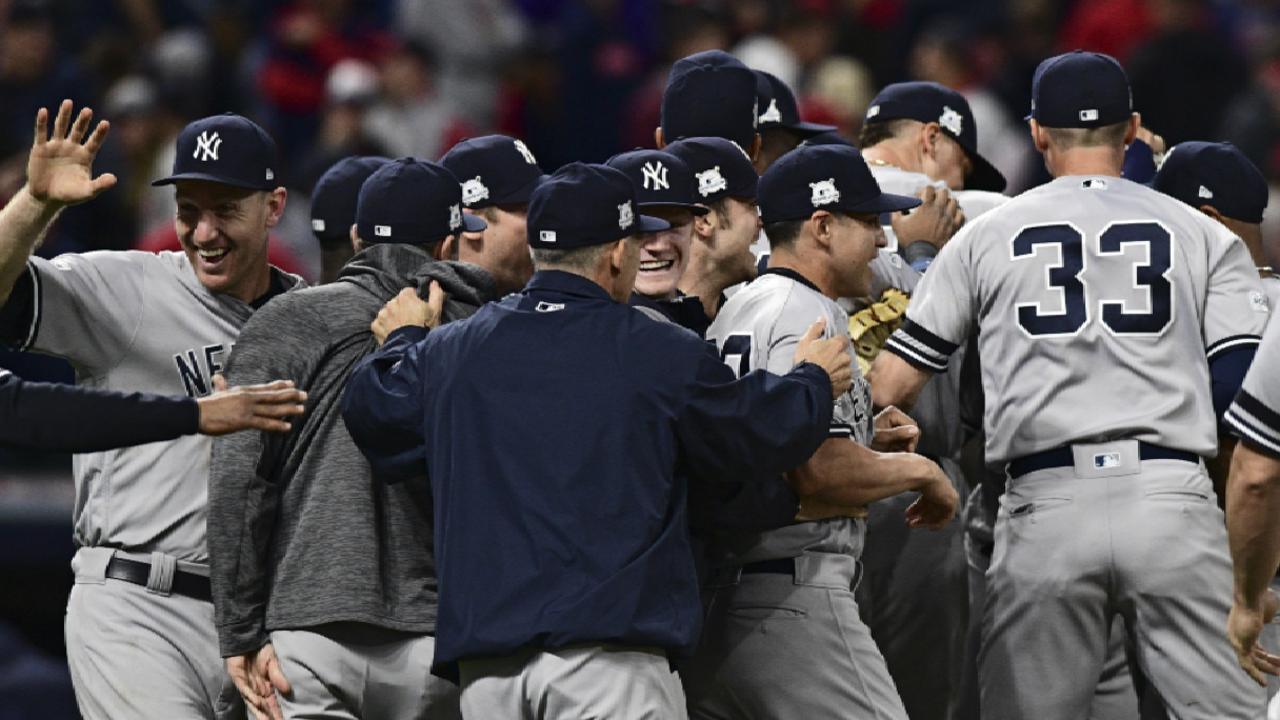 Q. Joe, you left here last Friday night down 2-0, and it didn't look really good. What do you attribute to the total turnaround in this series?
JOE GIRARDI: Just the fight in our club. We win a game, 1-0, that's a tremendous pitchers duel and you think about how that went about. Tanaka throws a tremendous game and Greg Bird hits a homer off Andrew Miller, who doesn't give them up.
Come back the next day and you win. Seve pitches a good game.
I just look at our at-bats, the at-bats that Didi had today, the at-bats that Gardy had. There's just a ton of fight in this club.
It's a great mixture of youth and veteran players that are leading the way, and it's hard to believe, because we just beat a really, really good team.
Q. Joe, what do you make of Didi's at-bats, the two home runs? I believe he was down, what, 0-2, 1-2?
JOE GIRARDI: He got a bunch of two-out hits today. It's interesting. We put him in the 4 slot because we had some injuries. We lost Hicks, we lost Castro and we lost Holliday all at the same time. We were trying to spread out left-handers and he seemed to thrive in that position.
Became an RBI machine for us, and we've left him up in the order against these guys. I started thinking we need to separate our righties, but Didi's at-bats have been great all year. He drove in almost 90 runs and missed a month of the season. It's pretty remarkable the season that he's had for us.
And the double play that he turned on Lindor is not an easy play. Without his arm strength, he doesn't do that, and that could change the game.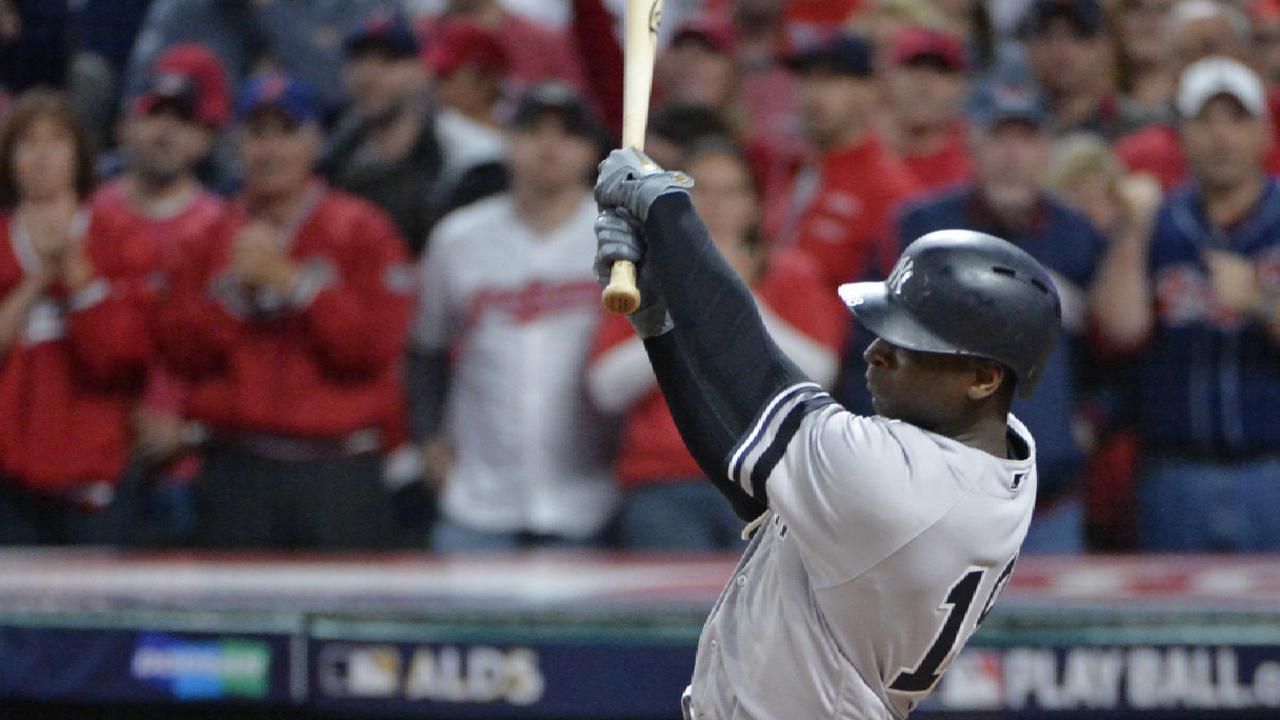 Q. Chapman, another save of more than one inning success tonight. Can you just talk about his willingness to do that?
JOE GIRARDI: Chappy wants to win. Chappy's a winner and that's why we went out and got him again because we knew that he was really, really good at what he did. And he has obviously pitched in the World Series and loves the competition. I mean, his innings were great this whole series.
And everybody, everyone played a part in this. I don't think there's anyone that didn't play a part in this, and that's the great thing about it. And the fight in these guys, so proud of them.
Q. Joe, couple things. Number one, the last time you were here, you had many, many questions about a lot of things. Talk about the emotions now that you're feeling now that you've come all the way back to win the series. And I don't know if anyone had asked you, because I came a little late, talk about Gardner's at-bat, because that may have been the best at-bat I've ever seen.
JOE GIRARDI: The two at-bats, the one he had off of Miller too was a tremendous at-bat. To be able to add those runs.
For me, I start to worry when you have a long inning and you don't score, it affects your pitcher going back out there. Chappy ended up walking the first guy. I was like if we're going to have long at-bats and this really long inning, we need to score some runs. Just a great at-bat by Gardy, a heads-up play by Frazier. To be able to tack on two runs was really important.
The emotions from, I'm trying to think when we were here. Friday. The difference between Friday and today is about as big as you can get. I don't at any point in my career that I felt worse than I did on Friday.
As I expressed many times, it's the hurt for the other people that is so hard for me. So the emotions, I mean, these guys had my back and they fought and fought. And, again, they beat a really, really good team.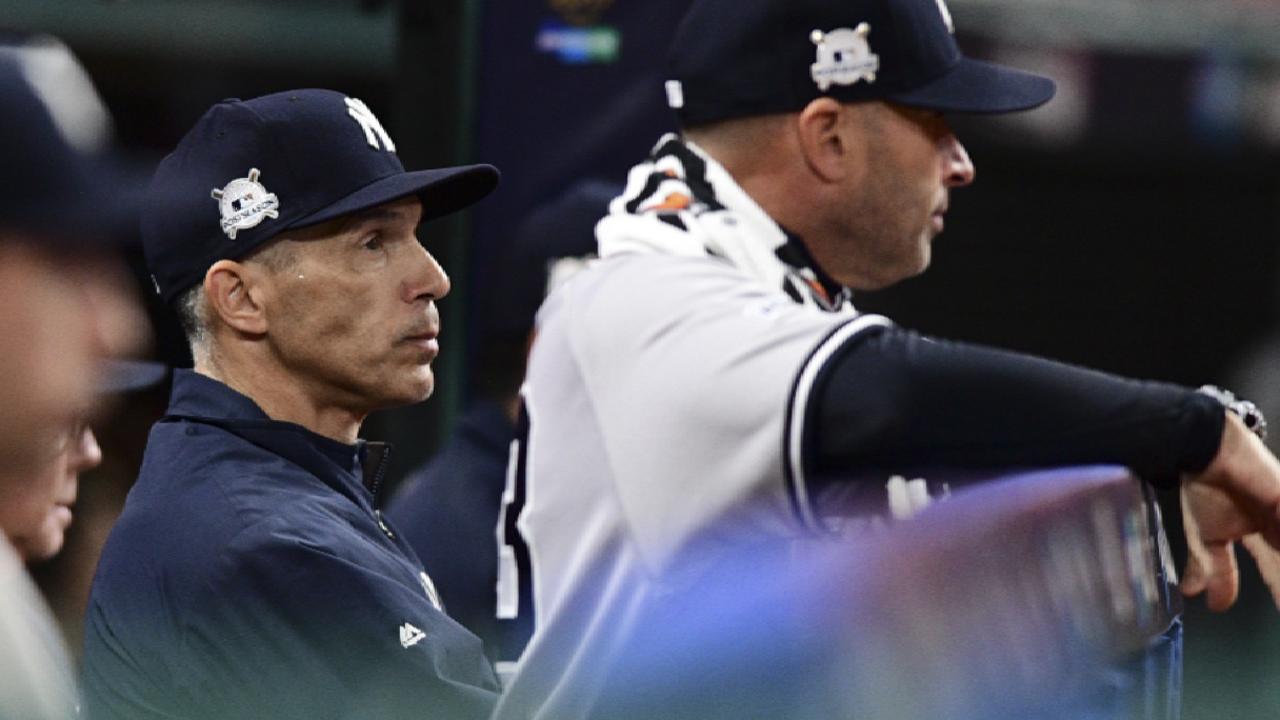 Q. Joe, I've got two questions. The first one, after Game 2, did the players or anybody in particular say something to you that stuck with you that was important to you going into Game 3 and then so forth?
JOE GIRARDI: No. Well, I met with the club before we went into that game and talked about just winning one game and how all year long, that I believed in them from the day we left Spring Training, and I believe in them now, and that you've always had good at-bats. You've grinded out pitches when you're on pitching, and you've never quit.
Continue to have each other's back and let's win one game. And Todd Frazier was the first guy that said something. Let's go. And that did stick out in my mind. I'll never forget that. Because, again, I was about as low as I could be as a baseball player or baseball coach or whatever I was. And, I mean, it's been -- Friday. It happened on Friday. I've been carrying this burden for five or six days. It's hard. If we lose on Sunday, it really hurts. If we lose on Monday, it really, really hurts. If we would have lost today, it probably would have hurt even worse.
So, for me, what those guys did for me, I'll never forget it.
Q. Did you address Game 2 in that meeting?
JOE GIRARDI: Yeah. I told them I screwed up. Plain and simple. I mean, there's no running around it. And I thought -- you know, I mean, I make mistakes. I'm human. I wish I would have had another 15 seconds, but I didn't, and I'll learn from it. Now I might be throwing challenges out every play.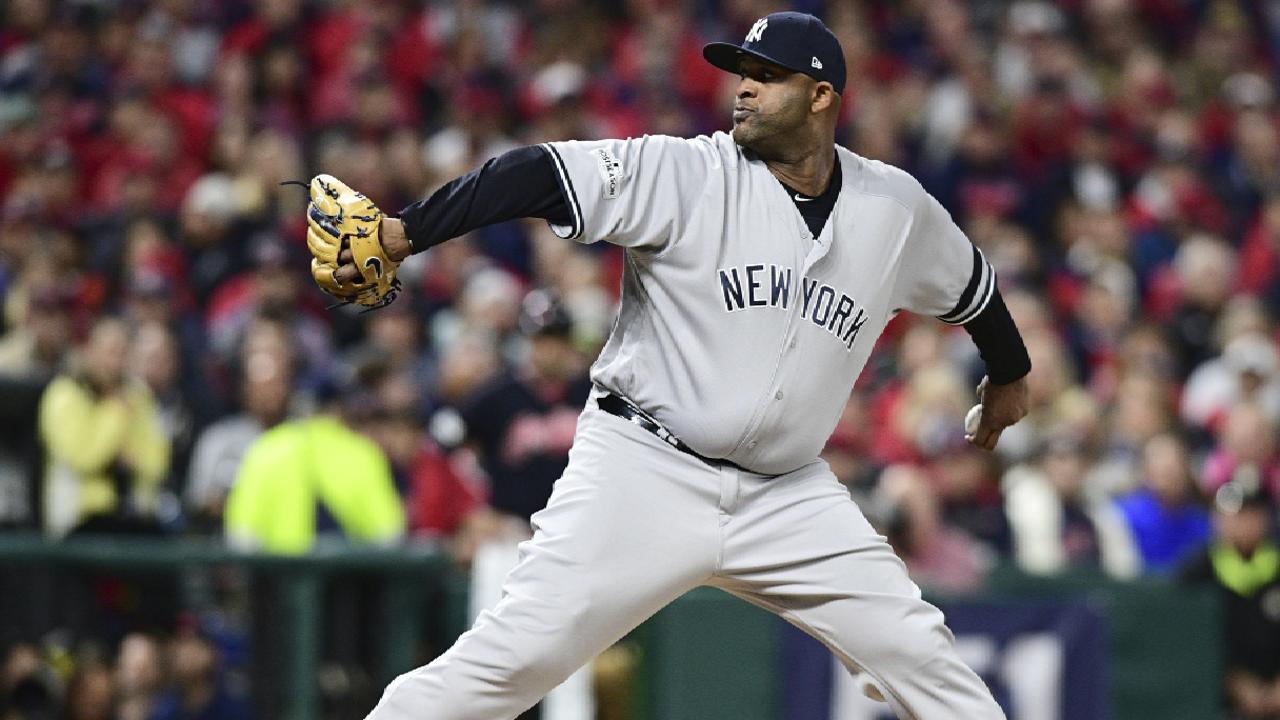 Q. I know CC didn't get the win, but he kept their bats in check until the fifth. What did you think of his performance?
JOE GIRARDI: Just, again, that's CC. That's who he is. That's been who he's been his whole life, the guy you can count on. And he did it again tonight. This is a very good offense. Everyone wants to talk about their pitching. Their offense is really, really good too.
And we were able to hold them in check for the most part.
Q. I'm going to ask you about Didi. Can you describe what he did tonight?
JOE GIRARDI: Well, I mean, just a huge lift. To give us a lead and then to give us the 3-0 lead was even bigger. One of the bigger plays might have been the double play he turned. So Didi had an incredible night tonight.
And that's the other thing. It's come from different places, and you get in the playoffs sometimes and you look up, and a guy's hitting .150 or .200, but they won a game for you by themselves. And that's the way it is. That's the great thing about this team. There are so many players that can do it. Tonight, it was Didi.
Q. Going into the season, there was a lot of talk of the future of which team, maybe not so much on the present what you guys could do this year. Does it make it more satisfying that you kind of beat the odds a little bit?
JOE GIRARDI: I don't look at it as beating the odds, because I said from day one, when the season started, I thought we could be really, really good and fight for our division. We did that. Because I saw the talent.
I got a little depressed when Didi got hurt in the World Baseball Classic, but somebody picked him up. Torreyes picked him up. Sanchez went down and Romine picked him up.
Guys kept picking each other up and I thought they kept growing and maturing as players. We believed, not everyone believed in us, because I don't think people knew what you were going to get out of an Aaron Judge. I don't think people know what you would get out of Gary Sanchez or Luis Severino. We believed in our players. They've made a difference.
This whole team, what everyone has contributed has made the difference.